4W
NEW: Self-Publish on 4W!
Join a community of like-minded feminist writers on a platform you can trust.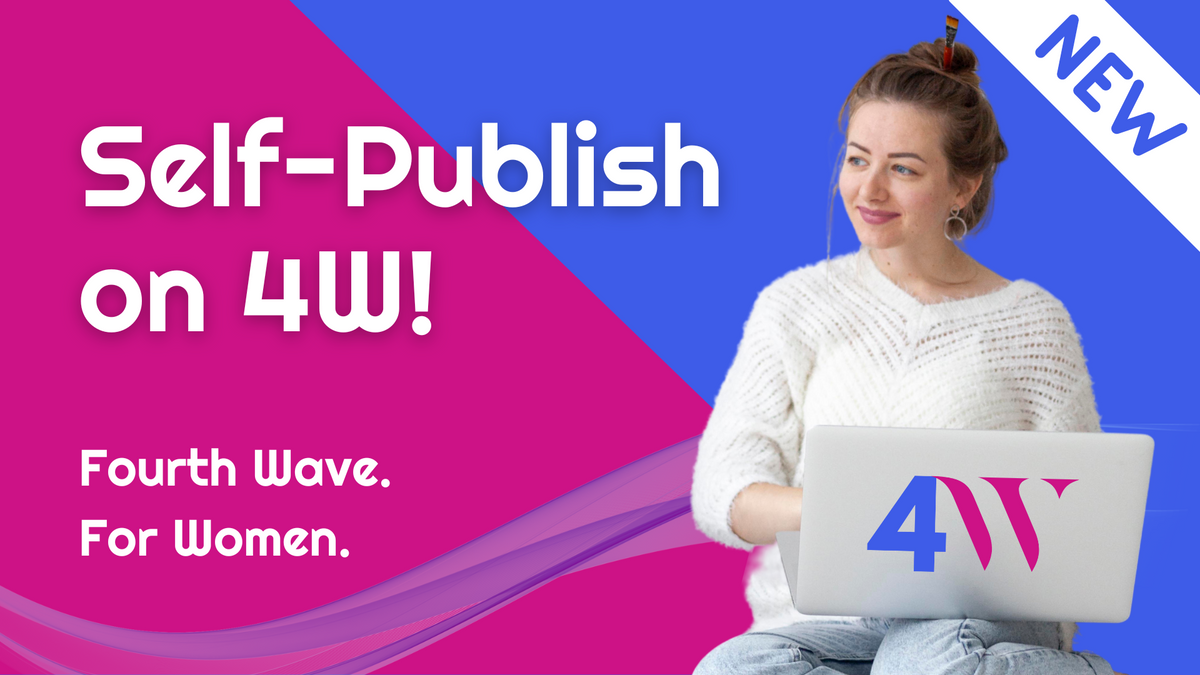 We are excited to announce the launch of a brand-new program, allowing feminist writers from across the globe to self-publish on 4W!
For too long, feminist writers have been beholden to male-run platforms like Medium and Substack if they wanted to easily publish and monetize their own blogs. Unfortunately, these platforms can not be trusted to provide a home to heterodox female thinkers. In 2019, 4W was banned from Medium, and we have been rebuilding ever since. Today, we are proud to be able to offer a trusted feminist self-publishing platform for women!
About the NEW 4W Self-Publishing Program
Previously, we have asked all of our authors to work directly with our editorial team to publish commissioned content. This system helped us produce regular, high-quality content. However, it also held us back. Due to our limited budget funded entirely by reader donations, we regularly had to turn down articles from great writers. We didn't like doing this, and the feedback we received made it clear that most of our writers are not in it for the money, anyway – they just want a trusted feminist space where they can publish their ideas.
Under our new program, approved authors will be able to directly publish their articles on 4W without going through our editorial team first. Think Medium or Substack – but without supporting male-controlled Big Tech platforms!
Benefits of Self-Publishing on 4W

1. Monetize your self-published content
Authors will be welcome to directly monetize by including links to their donation platforms, and all self-published content will also be eligible for being upgraded through our commission program based on performance (more information on this to come soon!).
2. Publish on a Female-only Feminist Platform
4W is committed to maintaining a female-only platform focused on feminist content by and for heterodox women. When you publish on 4W, your work is given a platform you know you can trust and support rather than being tied to male-controlled Big Tech platforms.
3. Access to 4W's Audience
Your articles will be given a home on our platform, including in curated portions of our website, promoted on our social media platforms, and shared in our regular reader newsletters.
4. Join 4W's Writer Community for Support
All 4W writers will be invited to join our Slack to connect with like-minded women! You can rely on our community for support, ideas, networking, collaboration, and (we hope) friendship and sisterhood.

5. Get help from our in-house graphic designers
Want to self-publish but need help with your graphics? 4W will work with you to make sure your article looks great by providing custom-made graphics for select articles.
Start Self-Publishing on 4W Today!
The first step to writing on 4W is to submit the writer application form. We will get back to you with your account and login information quickly!
Once you have an author account set up on our website, click here to log in. If you don't remember your password, you should be able to click "forgot my password" to reset it.
New to self-publishing? Check out this video tutorial on how to use the Ghost editor, or this article for more information.
Enter your email below to sign in or become a 4W member and join the conversation.
(Already did this? Try refreshing the page!)