News
On the 50th Anniversary of Title IX, Women Rally in DC to Save Female Sports
Speakers included former Rep. Tulsi Gabbard, who described Biden's proposed amendments to Title IX as "hatred of women."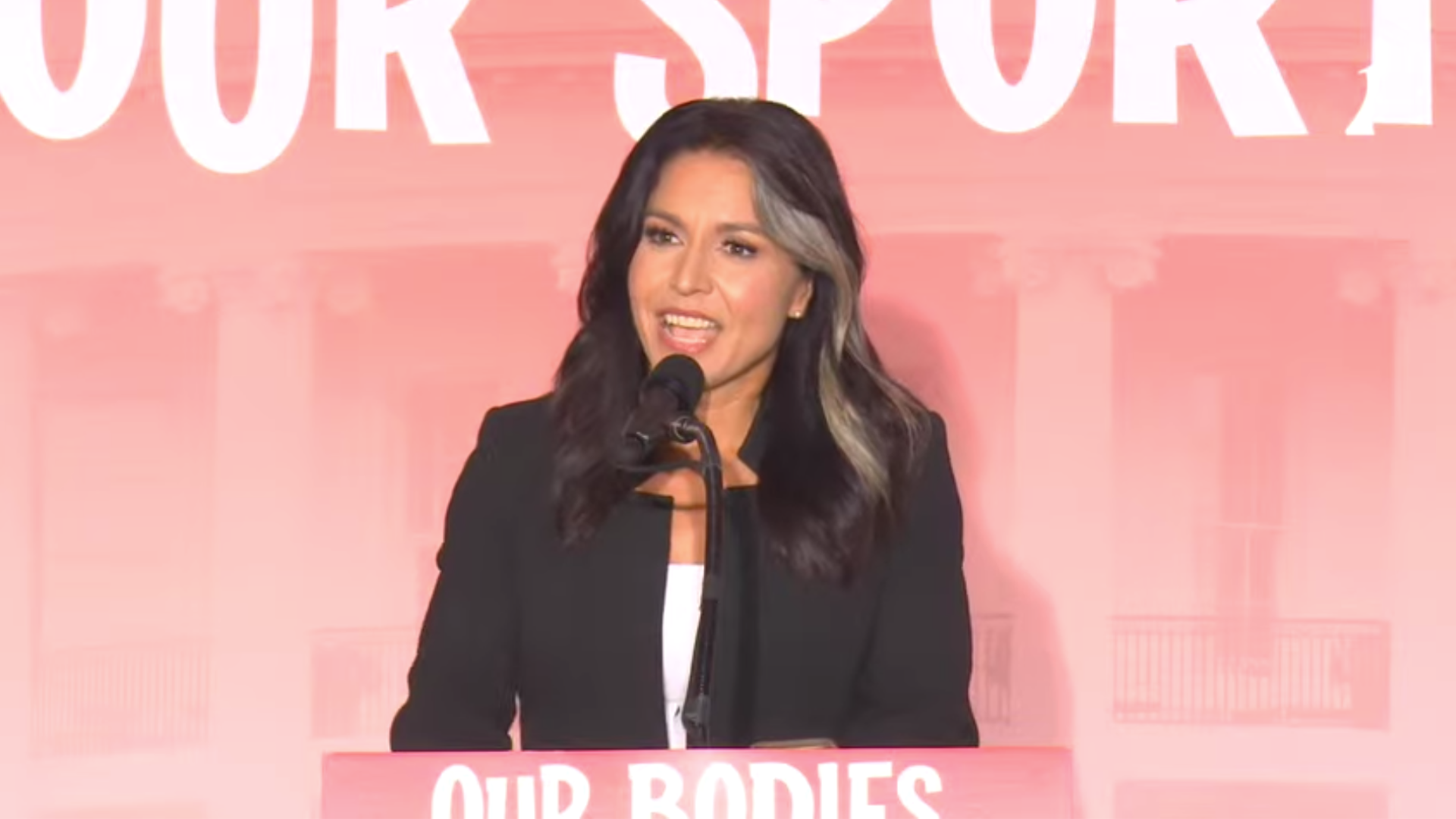 Fifty years after the enacting of Title IX, the landmark law ensuring equal access to education, a cross-partisan coalition of women gathered in Washington, D.C. to a rally to save women's sports. The event, organized by the Independent Women's Forum, platformed 40 speakers including former US Representative Tulsi Gabbard, female athletes like Olympian Inga Thomson, and representatives from over a dozen organizations.
The event comes on the same day the Biden administration announced sweeping proposed amendments to Title IX. The proposed regulations state that "Title IX's protections against discrimination based on sex apply to discrimination based on sexual orientation and gender identity."
Multiple speakers at the event shared personal stories of being forced to compete against male athletes in leagues and events that were designated for women.
Riley Gaines Barker, a former University of Kentucky swimmer, spoke about being forced to compete against Lia Thomas, a male University of Penn swimmer who began competing in the women's swimming division in 2021. Gaines Barker tied with Thomas for fifth place down to one-hundredth of a second. But, according to her, Thomas was given the award and included in the winner's photo op, while she was sidelined.
"Having only one fifth-place trophy, they handed it to Thomas and told me mine would come in the mail," Gaines Barker said.
Madisan DeBos, a Southern Utah University D1 cross-country and track runner, was also forced to compete against a male runner. She recounted the feeling among her team when they heard the news, describing "the complete defeat on my teammates' faces."
"We were facing a losing season, no matter how hard we trained," DeBos said.
DeBos alleges that she heard the male runner's coach encouraging him to throw the race after he pulled too far ahead. "The biological male runner competing in the women's section was told to 'slow down' at a conference championship," she said. The male runner ended up placing second.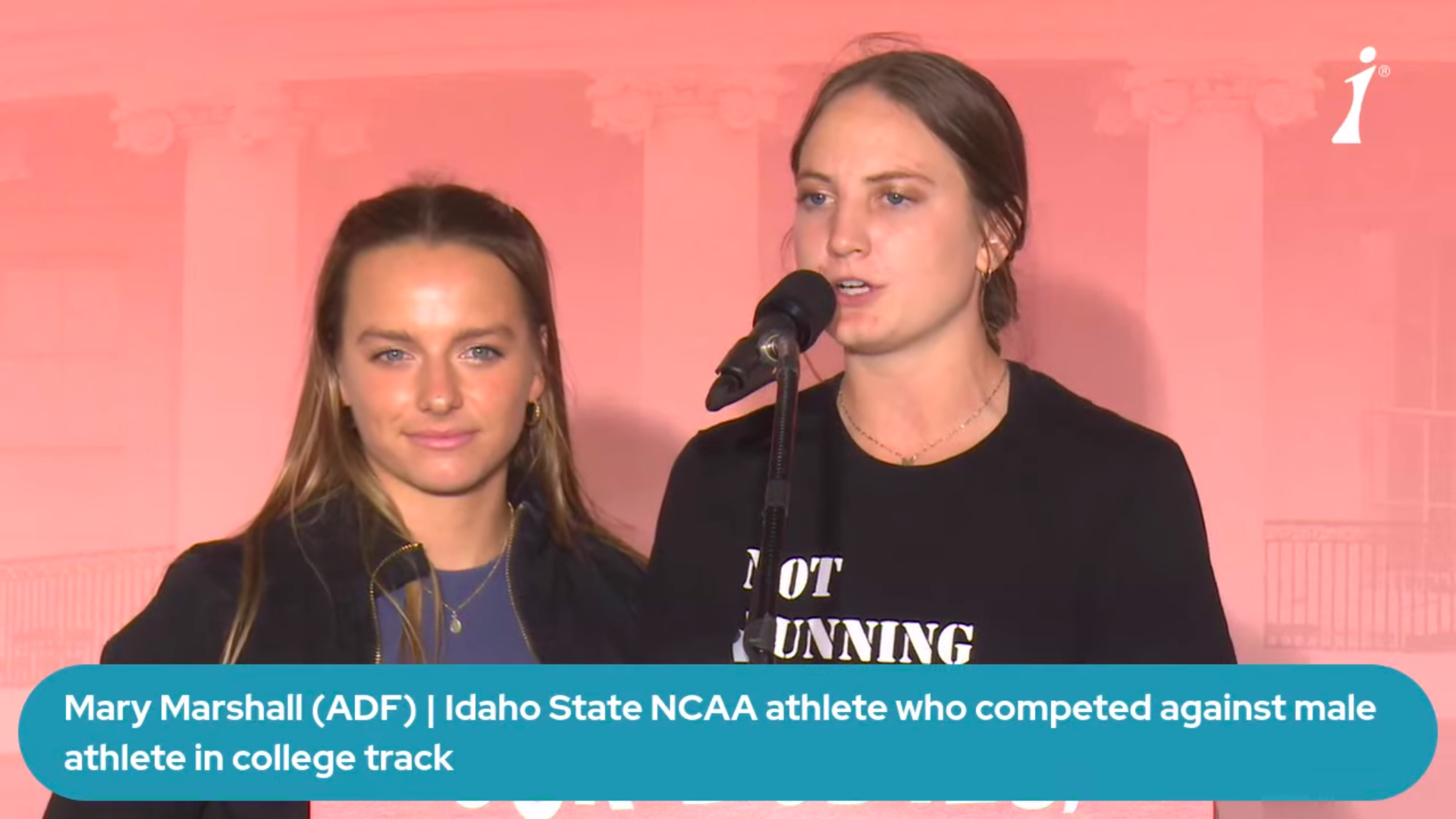 Female athletes who grew up before the passing of Title IX shared the impact the law had on their lives.
"When Title IX was passed, it changed my life. I kept my dreams alive," said Idaho state Representative Barbara Ehardt. "I went on to play college basketball on a scholarship."
Three-time Olympic cyclist Inga Thomspon wanted to be an athlete from a young age. "My mom had to break it to me that there were no sports for girls," she recalled. When Title IX passed as she was entering High School, the opportunities were finally available to her.
Under Biden's updates to Title IX, men and boys would be able to opt into competing in leagues previously designated for women and girls at all public education institutions. In effect, this would mean the end of women's competitive athletics at the high school and college level.
Tulsi Gabbard, former US House Representative from Hawaii, spoke out against the proposed amendments to Title IX, describing the administration's actions as a "hatred of women."
"The Biden administration's actions today are seeking to erase the entire female sex, and reject the objective reality that there are biological and physical differences between men and women," Gabbard said. "This is the height of disrespect and offense."
The event attracted a small crowd of counter-protesters. A group of about 15 activists with trans and Antifa flags wearing masks marched around the block with noisemakers, attempting to drown out the speakers.
Amanda Houdeschell, Volunteer, Member, and Events Manager for the Women's Liberation Front (WoLF), addressed the backlash.
"We are used to being told that we must lose out on opportunities because of male desires; only this time, we're called bigots when we disagree," she said. "But this is not progress: this is misogyny."
Other speakers included Kara Dansky and Lauren Levy of Women's Declaration International (USA); Beth Stelzer, Founder of Save Women's Sports; Kim Jones and Marshi Smith, co-founders of the Independent Council of Women's Sports; and Alanna Smith, Chelsea Mitchell, Selina Soule, Mary Marshall, and Madison Kenyon – young athletes involved in lawsuits to protect women's sports.
The full video of the event is available on Youtube.
---
The generous support of our readers allows 4W to pay our all-female staff and over 50 writers across the globe for original articles and reporting you can't find anywhere else. Like our work? Become a monthly donor!
Enter your email below to sign in or become a 4W member and join the conversation.
(Already did this? Try refreshing the page!)