Gender Identity
Parents Who Lost Custody of Trans-Identified Child To Challenge State
Police took child away from parents with no explanation at first.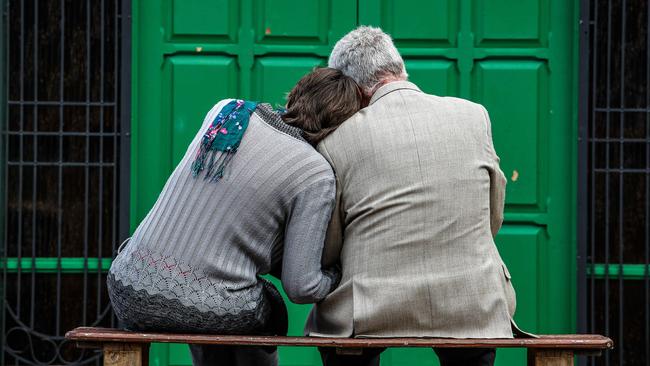 A couple in Australia are challenging the government to return custody of their child, as well as clear their names of accusations of "abuse," following a battle over their teenage daughter who was removed from their home two years ago.
The parents, whose identities have not been revealed, were told in 2019 by a Western Australia court that they were "abusive" for failing to adequately affirm their daughter's sudden declaration of transgender identity.
The family had allegedly been having dinner when police turned up to their residence and subsequently took the child from their custody. Lacking any details or prior warning signs that would explain the sudden arrival of law enforcement, the parents had assumed the teen had run afoul of the law in some way, but their questions to police went unanswered. At one point, in such frantic confusion, the parents said they had even come to wonder if men dressed as police officers had just abducted their child.
It was later revealed that the girl had been lamenting her parent's lack of consent for hormone treatment, and threatening suicide on the internet.
"(The authorities said) we will not allow her to change gender, so it's dangerous for her to come back to our house because we will mentally abuse her — they want us to consent to testosterone treatment," the father had told The Weekend Australian in 2020.
The family had migrated to Australia a decade prior, and noted that their daughter had experienced a "rough start" to puberty – including eating issues, body image issues, and a lack of close friendships in the community after a family move.
The parents said they knew their daughter had been depressed and in need of help, but they sought independent therapists to consider all possible underlying causes, and to look into non-invasive treatment options.
Today, a lawyer representing the parents is expected to argue at the Supreme Court that caution on drastic gender reassignment hormones can not be considered "abusive," and that a children's court magistrate had been wrong to declare the parent's actions in seeking independent, non-gender related therapeutic help for their child "neglect."
In the Supreme Court appeal being presented today, the lawyer will point out that even the psychiatric gender expert ­relied upon by the magistrate had noted that the diagnosis of gender dysphoria was highly controversial, and that the determination of symptoms and treatment varied greatly amongst clinicians.

While the Western Australia Department of Communities will argue that the court was entitled to make a claim of abuse due to the parents not adequately "affirming" the youth's gender dysphoria, it's been reported that the teen had not been diagnosed with anything prior to being removed from the home.
In November of 2020, government lawyers acting for the teenager had filed for approval to begin hormone treatment without the consent of the parents being needed.
UPDATE 14/09/2021: A judgement is now expected September 28th.
---
Do you want to bring the "gender madness" to an end? Help us write about it! 4W is able to pay our all-female staff and writers thanks to the generous support of our paid monthly subscribers.
Enter your email below to sign in or become a 4W member and join the conversation.
(Already did this? Try refreshing the page!)