UK
UK: Law Commission Advises Parliament to Protect 'Gender Critical' Views
Hate crime law extension should exempt "gender critical" views from prosecution.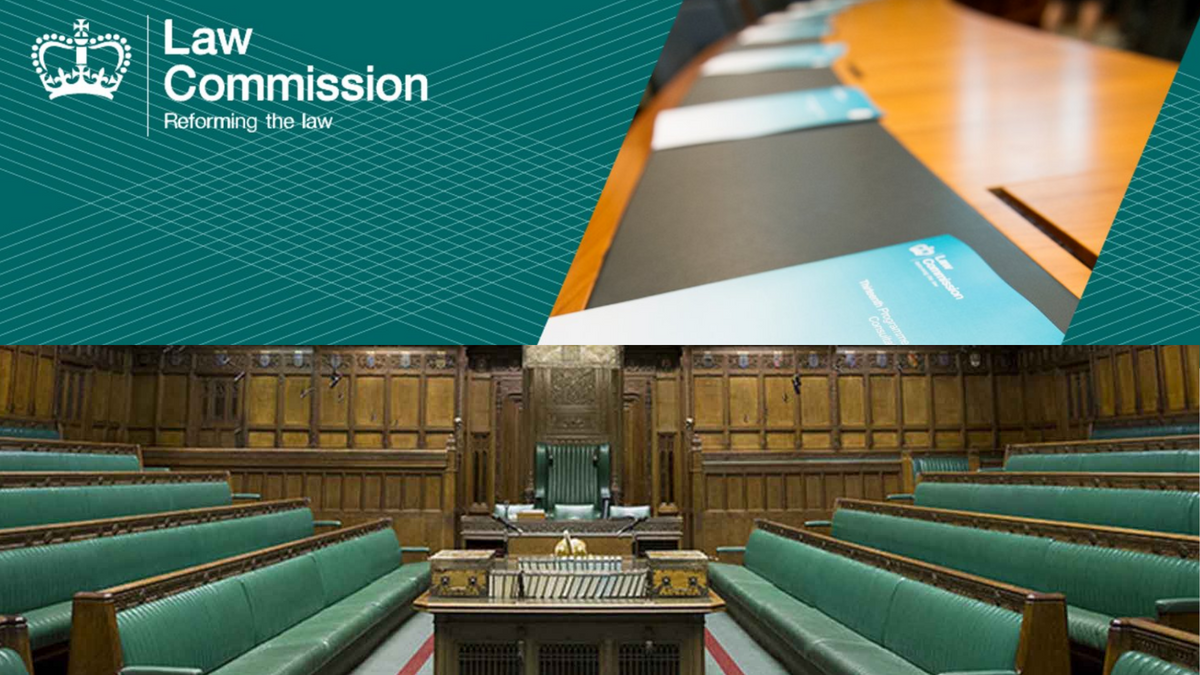 Women's rights organizations have welcomed the UK Law Commission final report calling for "specific protection from prosecution" for gender-critical views. The report was released on December 6, 2021, and recommended extending hate-crime laws but keeping people's rights to "gender critical" speech.
The Law Commission is a "statutory, independent body" created by the Law Commissions Act 1965. Their aim is to "keep the law of England and Wales under review," and to recommend reforms to ensure laws are "fair, modern, simple and cost effective."
According to the Law Commission's website, their recommendations for law reform have a "profound practical effect on the legal rights, duties and liabilities of a large number of people – but only if they are implemented by Parliament."
The Law Commission's report disagrees with Stonewall and the Gender Identity Research and Education Society (Gires). Both Stonewall and Gires have said that "there should not be any specific protection for gender-critical speech." Additionally, Gires is quoted in the Law Commission's report as saying that they disagree with "the suggestion that trans rights are up for debate, or that people who express insulting or hateful views about trans people should be protected from prosecution under hate crime legislation under sections 29J and 29JA."
But many women's organizations, like Sex Matters, have insisted that talking about sex as a protected characteristic in the Equality Act does not fall under the label of "insulting or hateful views about trans people." They've argued in a statement about the Law Commission's report that such labeling has a "chilling effect" on activists fighting for women's rights.
Sex Matters submitted a response to the Law Commission proposal on reform of Hate Crime. "Sex Matters is a not-for-profit organisation that campaigns and advocates for clarity about sex in language, policy and law, in order to safeguard everybody's human rights, health, safety and dignity," says the introduction of their submission to the Law Commission, sent before the report.
The group says that the Law Commission "drew on the Sex Matters submission," which made references to the cases of Maya Forstater, Kate Scottow, Harry Miller and Miranda Yardley.
The group Sex Matters was founded by activists Rebecca Bull, Naomi Cunningham, Maya Forstater and Emma Hilton.
In June 2021, development researcher Maya Forstater won an appeal against an employment tribunal. Her contract at the think tank Center for Global Development (CGD) was not renewed in 2019 after she tweeted on proposed government plans about gender self-identification. She argued that "sex is immutable and not to be conflated with gender identity". Initially, the tribunal employment judge ruled that her approach to the matter was not "worthy of respect in a democratic society." But a High court judge later ruled that "her 'gender-critical' beliefs fell under the Equalities Act" and that they "did not seek to destroy the rights of trans persons".
The conclusion of the Law Commission is that gender-critical speech is being prosecuted under false pretenses. They note in their report that there have been "several cases in which legal authorities have wrongly applied the law in the context of the expression of gender-critical views." The recommendation warns about "gender-critical speech being prosecuted under "stirring up hatred" offenses in relation to transgender people." At the same time, it recognizes that the use of "language, including pronouns," should not be covered by "blanket rules."
The Law Commission report describes "blanket rules" as being a "blanket restriction on the expression of gender-critical views," that would likely be in breach of freedom of expression.
Making these protected views a form of hate speech would cause "unnecessary and disproportionate interference with the rights to hold and express those protected beliefs," especially where expressing these views was a "contribution on a matter of political debate." According to the Telegraph, that effectively means that there will be "safeguards" to protect "legitimate debate" from the threat of legal action.
---
Do you want to bring the "gender madness" to an end? Help us write about it! 4W is able to pay our all-female staff and writers thanks to the generous support of our paid monthly subscribers.
Enter your email below to sign in or become a 4W member and join the conversation.
(Already did this? Try refreshing the page!)