Spain
Spanish Self-ID Bill Sent to Parliament for Approval
150.000€ fines for "transphobia," and ban on "gender identity conversion therapy" included in the draft.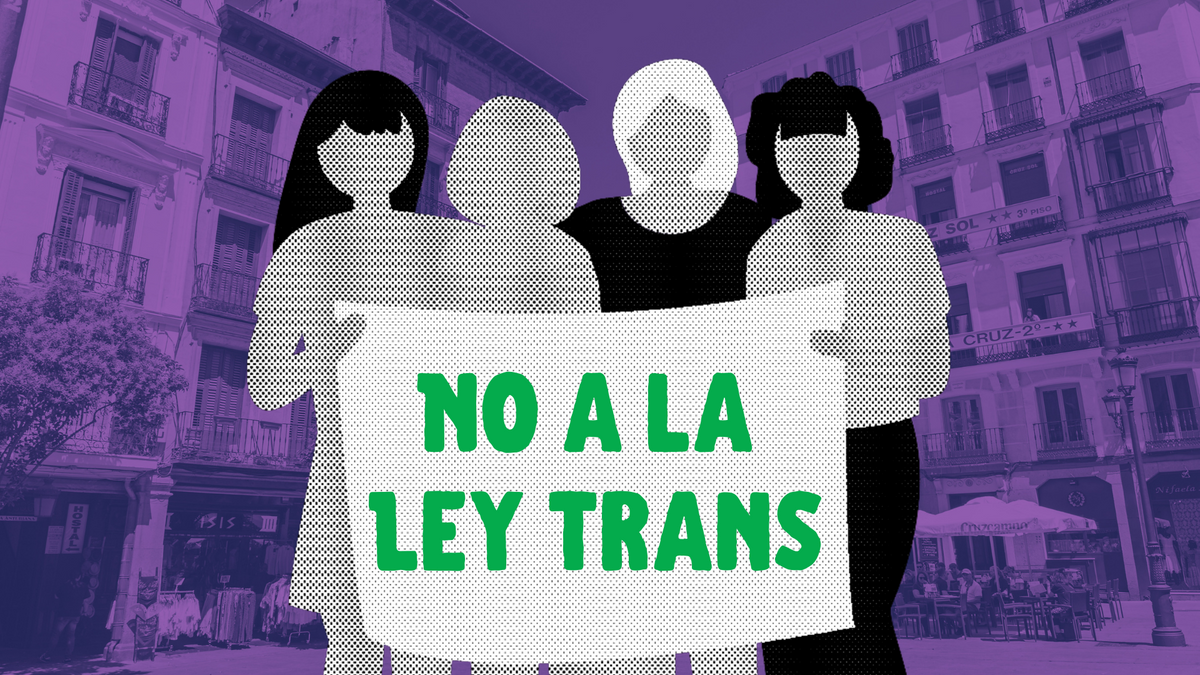 On June 27, 2022 Spain came closer to legalizing "gender self-determination" (self-ID) when the country's Cabinet sent the "Trans Bill" (Ley Trans) to the lower chamber of the Spanish parliament. If passed, Ley Trans would allow anyone aged 16 and older to change their name and legal sex with a written statement.
The "Bill for the real and effective equality of trans people and for the guarantee of LGTBI rights," as is the "Trans Bill's" full name, was first introduced a year ago, in June 2021. According to El Confidencial, one reason it took the bill so long to exit the Cabinet was former vice president Carmen Calvo's opposition.
"I am fundamentally concerned by the idea that gender could be chosen without more than mere will or desire, obviously putting at risk the identity criteria of the rest of the 47 million Spaniards," she stated last year.
Additionally, the Spanish Socialist Workers' Party (PSOE), of which Carmen Calvo is a member, warned during the drafting process about the need not to "exceed the constitutional framework" and emphasized that gender self-determination "is not a fundamental right." According to AP, the debate appeared to conclude when Prime Minister Sánchez removed Calvo from her position during a remodeling of the Cabinet.
Self-ID
If the Spanish parliament approves the bill in the current version, children as young as 12 will be able to access a legal sex change with a judge's approval and minors between 14 and 16 with the consent of their legal representatives.
People aged 16 or older could change their legal sex and name by simply stating their desire to do so twice within a period of four months. Therefore, if the bill passes, applicants for a legal "sex change" will no longer need a diagnosis of gender dysphoria.
Proponents of the bill claim that this provision marks an important step towards "the depathologization of trans people," but radical feminists object. As the Spanish branch of the Women's Declaration (WDI) states,
"'free self-determination of gender' does not exclusively affect the individual who decides to change their registered sex and name —it affects the group to which they claim to belong after making that change, particularly if they go from Male to Female."
WDI Spain suggests that Ley Trans would represent an end to sex-segregated spaces, with especially meaningful consequences for women:
"...for any woman who is in, or uses, a sex-segregated space—prisons, bathrooms, locker rooms, college dorms, shelters , sports—is compelled by this law to admit to those spaces males who have 'freely determined' that they are women."
According to Spanish radical feminists, "gender self-determination" is not Ley Trans's only problem. In the words of Amparo Domingo from WDI Spain, the "bill is very tough. It has all three axes in one legal text: self-ID, ban on 'conversion therapy' and gag law (fines for 'transphobia')."
"In other jurisdictions, those three topics are presented in separate legal texts," she added.
According to Amparo Domingo from WDI Spain, another problem with the bill lies in the way it was drafted - during the public consultation phase, the document didn't contain the definition of terms.
"So the Spanish population couldn't read and give their opinion on what is 'gender identity,' 'trans,' 'transphobia'.. 'Lgbtiphobia (nonsense).'"
Accusations against a feminist psychologist
Spanish feminists have already experienced "LGBTI" anti-discrimination laws being used against them. This February, psychologist Carola López Moya found out that the Spanish autonomous region of Andalusia had started a sanctioning process against her, accusing her of performing conversion therapy.
Andalusian "LGBTI" anti-discrimination law, established in 2017, similarly to the proposed Ley Trans, considers conversion therapy a serious infraction, with fines ranging from 60.000 to 120.000€, as well as a 3-5 years long suspension of therapeutic license.
The sanctioning process against Ms. Moya was the result of Association of Transsexuals of Andalusia-Sylvia Rivera and the Spanish Association against Conversion Therapies filing a complaint against her based on her tweets.
On her YouTube channel, Ms. Moya spoke of the many accusations contained in the file against her. Among others, she cited:
"Association of Transsexuals of Andalusia-Sylvia Rivera informs the General Directorate of Gender Violence about the following events: on June 30, 2021, Mrs. Carola Lopez Moya who calls herself a psychologist by profession, announced on her Twitter that she is carrying out conversion therapy for trans people with great success."
In the June 30 tweet mentioned in the file, Ms. Moya had actually said:
"I'd like to tell the misogynists who worry about my patients because I am critical of gender identity that my patients are progressing precisely because I help them get rid of the psychological discomfort caused by gender, a cultural construction that subordinates women."
Another accusation against Ms. Moya, by the Spanish Association against Conversion Therapies says:
"Mrs. Carola Lopez Moya, during the last months repeatedly published transphobic tweets and tweets against gender self-determination as well as rejecting gender-affirming medical treatments, especially surgical ones. In other words, she has defended the idea that therapy for trans and non-binary people shouldn't be affirmative, but must focus on forcing them to accept their body and deconstruct gender stereotypes."
According to Ms. Moya, the representative of the Spanish Association against Conversion Therapies then proceeded to falsely claim the psychologist treats trans and non-binary patients and "forces them to rebuild themselves and get rid of gender as a system of oppression."
Speaking to a Spanish journalist about her practice, Ms. Moya said:
"I mainly help women to recover from the suffering caused by sexist violence in any of its forms."
According to her, most of her cases have a common denominator: gender, or "discomfort caused by sexist stereotypes."
In an interview with La Giganta Digital, Ms. Moya commented that the accusation of deconstructing sex stereotypes "is absurd." She added:
"It is as if they accused you of fighting against racism or against classism. Gender means the roles and stereotypes that society imposes on women and men, and also implies that women are in a situation of inferiority compared to men. Eradicating gender stereotypes is the foundation of the feminist struggle and the equality policies of democratic countries."
Trans Bill fines
If the "Trans Bill" passes in the current version, similar sanctions to those Ms. Moya is facing in Andalusia could apply to people all over Spain. According to El Pais, the bill draft features clauses that prohibit "conversion therapy of gender identity and gender expression" and "discrimination based on sexual orientation or gender identity," with fines ranging from 200€ to 150.000€ (USD 157.111).
WDI Spain's country contact Amparo Domingo spoke to 4W about the probability of the bill becoming law:
"The Government doesn't have a clear majority in the House, they negotiate everything with small political parties in order to win the vote. Female socialist MPs are being called by other members of the Socialist Party to ignore the party line and vote in favor of women against the bill. And we feminists are going to be campaigning against it, raising awareness."
Amparo Domingo emphasized the process could go either way, especially if radical feminist opinions get air time:
"One of our sisters was on TV on Monday. That was very good. So far, feminist voices were not heard, only the ones of trans activists. If we are invited to debates, we'll be heard, and eventually they'll lose. They don't have arguments, as we all know."
In terms of the duration of the legislative process, speaking to 4W, stated:
This could go long, since it's a polemic one and there is no consensus. Today was approved a law that was introduced in Parliament on January 2021.
---
Do you want to bring the "gender madness" to an end? Help us write about it! 4W is able to pay our all-female staff and writers thanks to the generous support of our paid monthly subscribers.
Enter your email below to sign in or become a 4W member and join the conversation.
(Already did this? Try refreshing the page!)