domestic violence
Domestic Violence Survivor Sued for Defamation by her Aggressor
Canada at fault for refusing to arrest the man for assault committed abroad.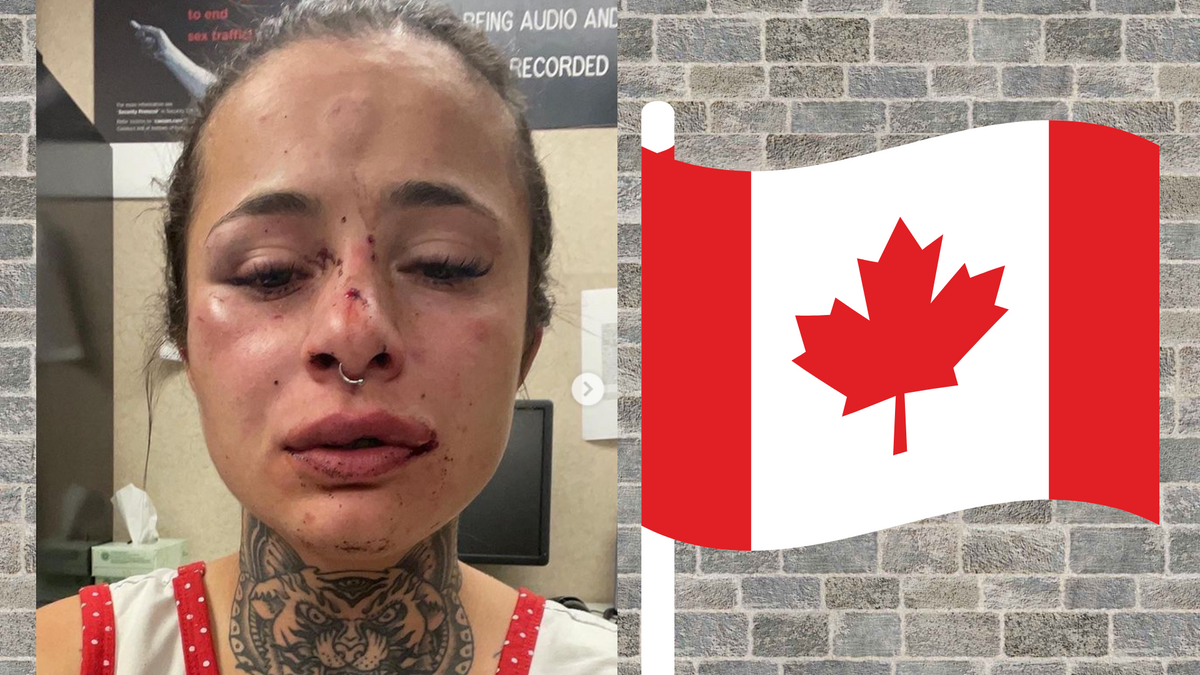 Isis Muniz, a Brazilian tattoo artist who lives in NYC and was severely battered in Las Vegas in 2021 by her ex-boyfriend, Sebastian Pawelczuk, is now facing a defamation lawsuit filed by her aggressor.
The ex-couple took a trip to Las Vegas last year, where Pawelczuk physically assaulted her in their hotel room. Ms Muniz managed to escape and her attacker was arrested, but the next day he was released and the charges were dropped.
After escaping, Ms Muniz sought medical help and returned to Toronto, Canada, where she and her ex-partner were both living at the time. While there, she hired a Las Vegas - Nevada lawyer, who assisted her in reopening the criminal case in the US. In Toronto, Muniz says that the Canadian police initially refused to file a police report against her aggressor, claiming that he should "beat her on Canadian soil."
Additionally, the Canadian authorities refused to enforce the US restraining order against Pawelczuk, which he had breached several times.
Nearly a year later, and with almost $100,000 spent on legal procedures, a change of job, country and life, Ms Muniz has a two-year restraining order valid in the entire US territory and a civil lawsuit against her attacker. Sebastian Pawelczuk is facing six felony charges: first degree kidnapping, coercion constituting domestic violence, strangulation constituting domestic violence and three counts of battery resulting in substantially bodily harm constituting domestic violence.
"He refused to appear for the trial and the state of Nevada issued an arrest warrant for him. Pawelczuk is an international fugitive from the state of Nevada police," Ms Muniz wrote.
On June 7, 2022, Ms Muniz posted to Instagram that "the Canadian government refuses to arrest her aggressor because Canada does not recognize the crime" that Pawelczuk committed in Las Vegas. She wrote: "This is not enough for society and much less for the government of Ontario to put this monster in jail."
"Even my aggressor facing six felony charges, a restraining order valid in the entire American territory and an arrest warrant was not enough to stop him from opening a lawsuit against me," Muniz told 4W.Pub.
Pawelczuk filed a lawsuit for defamation and cyber bullying against Ms Muniz in Canada, where the law is "protecting him." He is demanding 1,5 million dollars in compensation.
"I lost my job, my house, my friends, all the money invested on my Canadian immigration plan and I had to move to another country to be safe," Ms Muniz wrote on Instagram.
"I suffered intimate partner violence on the day of the year in which Maria da Penha Law (Brazilian legislation about domestic violence) was approved in 2006 in Brazil, my country," Ms Muniz told 4W. "And I couldn't report my aggressor in my country of residence. Canada should open their eyes in the same way Brazil did, decades ago. He needs to be arrested and his civil case needs to be stopped. The law needs to change. I am not going to give up."
In the UK, a victim can report a physical or sexual assault that occurred abroad and the UK authorities will "assist in the extradition of any UK resident requested by a foreign country." The British system also allows victims to apply for a restraining order in the UK against the aggressor.
"Domestic violence does not just happen at home, and the victim should have the right to report the crime in their country of residence (regardless of where it occurred)," pointed out Ms Muniz. "Other countries [like Brazil and UK] have already adopted this measure and there is no reason for Canada or any other country in the world not to do the same. Stop killing us," Ms Muniz urges.
The 2018 United Nations Report (2018) said that, worldwide, 50K women were being killed every year, victims of domestic violence/intimate partner violence. Around a third of these murders are committed by male partners or ex-partners.
---
Only when we know about the violence women and girls face, are we able to make a change. Help us expose male violence by becoming a monthly donor! The generous support of our readers helps to pay our all-female staff and writers.
Enter your email below to sign in or become a 4W member and join the conversation.
(Already did this? Try refreshing the page!)