child sexual abuse
Trans-Identified Male Creating Fictional "Sissy" Child Porn
"Spokane Sissy" publishes pornographic content sexualizing the forced transitioning of children.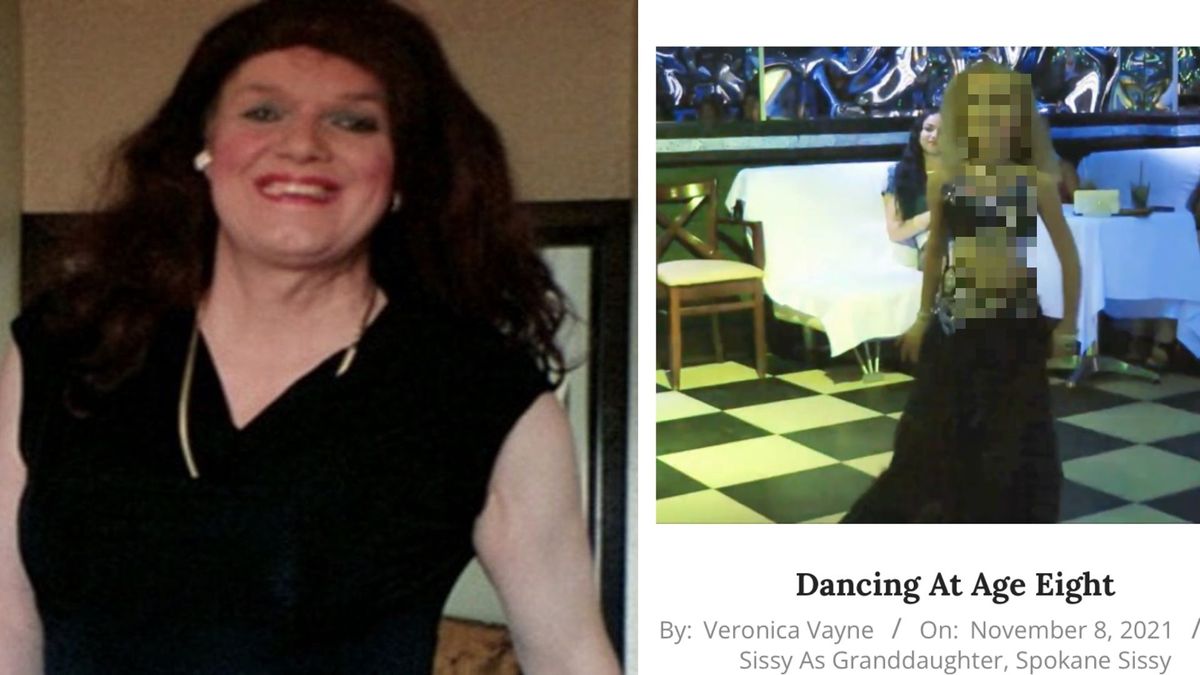 A man who identifies as transgender and goes by the aliases "Spokane Sissy" and "Veronica Vayne" is appropriating photos of children from social media to create fetish content.
Glen Broyles, aged 68, of Spokane, Washington, announced that he identifies as transgender in a 2016 Facebook post. Broyles said,
"As most of you may know, I am in the transgender [community] and transitioning. I feel it is time to leave this Facebook profile in my past and my Facebook profile is now under the name of Veronica Glenne Broyles."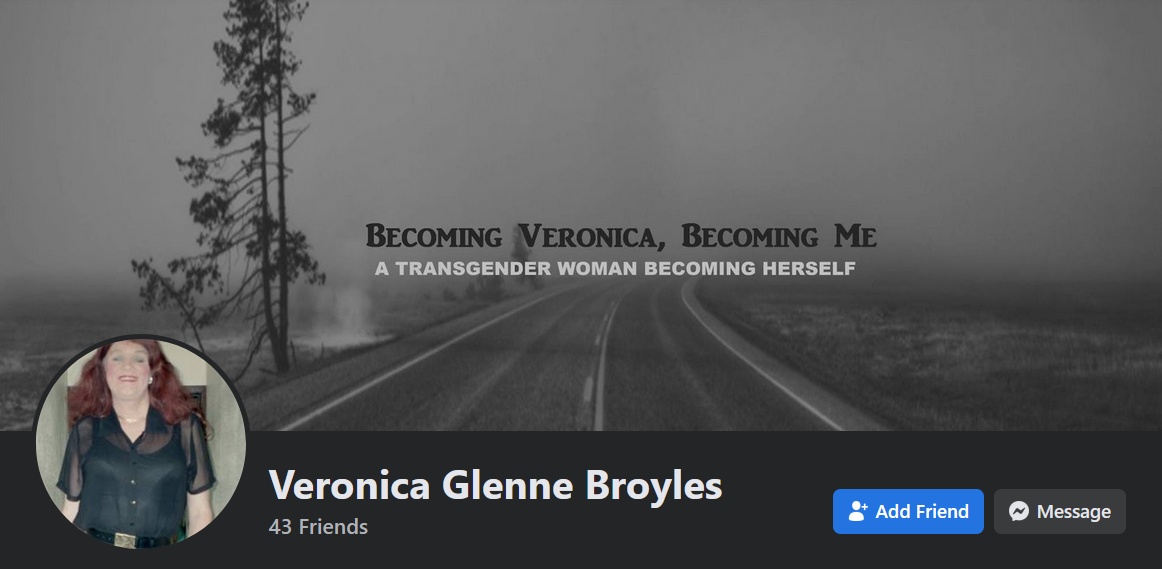 In 2017, Broyles announced that he had legally changed his name and gender marker on official identification:
"As of 1:30PM on February 16, 2017, according to the State of Washington I am legally named Veronica Glenne Broyles. Less than an hour later I had my legal gender changed on my ID. I also contacted Social Security and advised them of my name change. Now that I have [a] legal ID in my purse verifying that I am legally a woman named Veronica, my next major undertaking is to change all my other accounts and services to my legal name."
Broyles runs several social media accounts and websites where he posts pornography and fetish content, including "sissy captions" featuring children. Sissy captions are photos, typically of women, girls, or crossdressing males, accompanied by text that sexualizes the concept of a male being forced to transition to a female and are a subgenre of the "forced feminization" pornography category.
Captions involving children can be seen on Broyles' Youtube channel, Spokane Sissy. One such example is the video titled, "Crossdressing Brother Becomes Girlfriend." Several photos of children feature prominently in the video, which describes incestual sex acts performed by minors.
Corey Maison, a boy who became known for a viral video wherein he declared himself to be a girl at the age of 14, is featured alongside text that reads,
"As an eleven year-old girl, I developed a fondness for sucking c*ck… As a girl of eleven being girly to me meant flirting with cute boys and sucking c*ck... but the boy I liked the most slept in the bedroom next to mine -- my oldest brother."
This theme recurs in another video called "Veronica Learns Why It Is Better To Be A Girl," which repeats the narrative of an eleven year-old girl who is sexually assaulted by a 14 year-old boy.
A range of other disturbing video content has been uploaded by Broyles to his YouTube channel. "Truth and My Early Years as a Sissy" depicts a series of photographs of children, some of young boys whose faces have been photoshopped onto the bodies of young girls in dresses.
An AI bot narrates, "What is the truth? When I speak of truth, I can only speak to what I know to be true. So it is better to ask, 'What is my truth?' When grown-ups told me I was a girl, I accepted their authority. I wanted nothing more than to always be a girl."
One of Broyles' most popular uploads, titled "Upskirt View Of Sister's Panties Excites Crossdressing Brother" has nearly a million views and is a clip from the 1980 Italian porn flick called Le segrete esperienze di Luca e Fanny. In the clip, a young man dresses up in lingerie and pleasures himself.

In a slideshow presentation created by Broyles, 20 Keys to Your Ultimate Crossdressing Experience, he states: "It must be a 24-7 totally feminine experience. Your ultimate crossdressing experience is all about total immersion in a feminine life, fully embracing your feminine desires. It will take you out of your home and into a public world… [it] should be a self-affirming experience."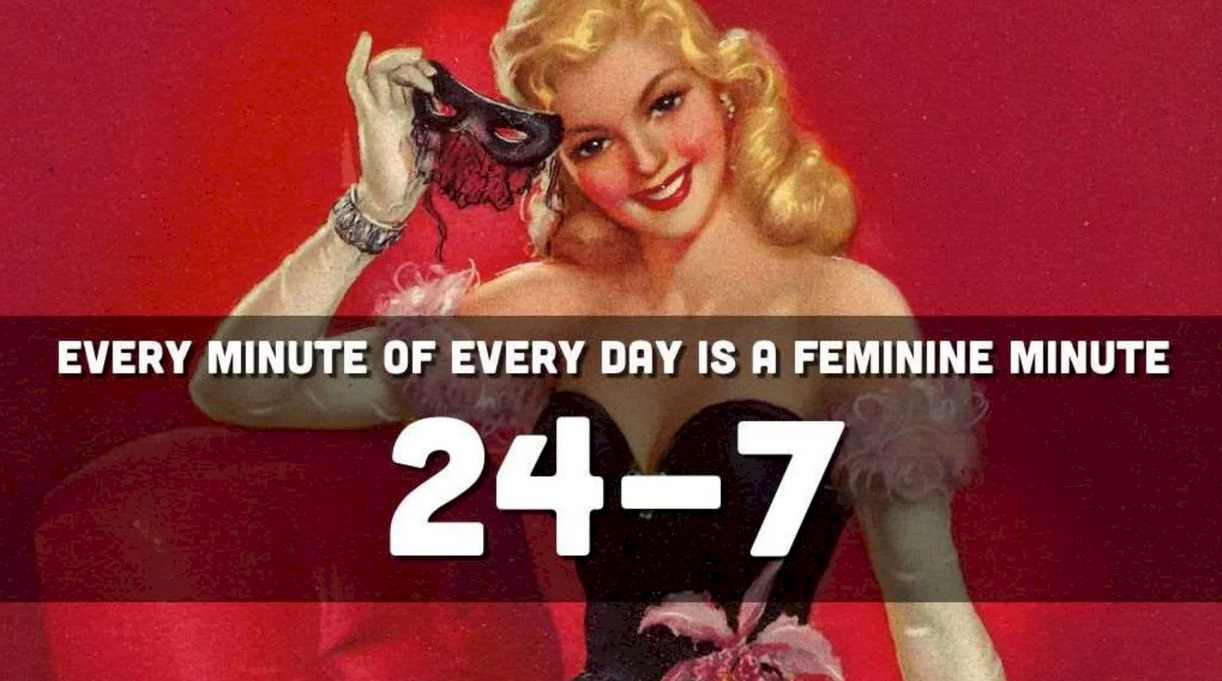 Broyles' Twitter bio states: "I am a 67-year-old sissy on a journey to become a 68-year-old woman -- translation 'I want to lose the c*ck and acquire the feminine upgrade.'"
A tweet from October 3, with a link to a video montage of cheerleaders performing, reads, "When I was in high school, I truly wanted to be a cheerleader. I even snuck into the girl's locker room on several occasions and tried on the uniform for the school."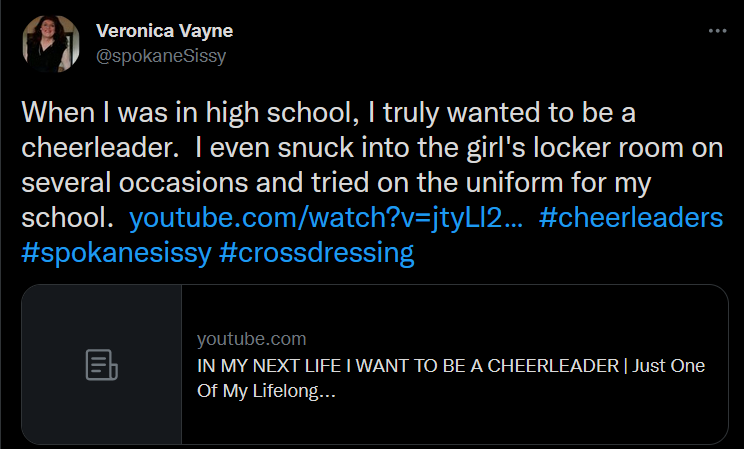 Broyles also recently created a website called "Spokane Sissy: My Last Chance to Live as a Whore." Currently, most posts are dated November 8, and some categories have yet to be completed.
Despite this, Broyles has listed menu items where he presumably intends to add content. Examples of page titles listed under "My Sissy Bio" include: "Sissy as Toddler," "Sissy as Craigslist Whore," and "Sissy as Transgender Woman." The menu option "Who Am I?" contains the page titles, "Beta Male" and "Submissive." Other categories which Broyles has created, but not completed, include types of pornographic and BDSM fetish material under the options "Whore Trainers" and "My Training Videos."

A post to Broyles' website dated November 19, called "Getting Laid NYE 2021" reads,
"After forty years — I turn sixty-nine in June of 2022 — will I finally achieve my lifelong dream of living life as a woman? Now when I say 'living my life as a woman,' I would be more correct to ask 'Will 2022 be the year I know the life of a sissy whore?' If I am to be a sissy whore in 2022, it makes sense to begin that life on NYE. Instead of being kissed at the stroke of midnight, would it not be better to be earning my first $300 as a sissy whore getting f*cked [by] a man with a big c*ck?
I spent my weekends going out to club en femme and telling myself the lie that life as a closet crossdresser was enough for me. It was not. With the birth of the internet, I came to learn that there were males like me who identified as women. I began to self identify as a transgender woman. I am not a transgender woman. I know that now."
Broyles goes on to say that he "yearns" to be a "whore" and that "as a teenager, as his girlfriend, I had lots (and lots) of sex with my older brother."
Broyles' declaration that he is "not a transgender woman," however, is a direct contradiction from the narrative he is pushing publicly on his personal Facebook account, where he announced that he is indeed identifying as transgender and has changed his sex marker on his identification documents.
"I began transition three years ago and yet I am still on many levels struggling with an identity that for so many years of myself I had kept hidden. I applaud the courage so many young people have today to fully embrace their gender identity," Broyles wrote in a 2017 blog post on Medium.
Broyles is far from an outlier. There are boundless blogs and sites dedicated to the proliferation of "forced feminization" pornography which promise to transform men into objectified parodies of women, even going so far as to command the viewer to undergo plastic surgery and take hormones. There are forums where men encourage each other to act out their fetish in public, or advise each other that their actions are symptomatic of having a female "gender identity."

There are also a vast amount of "sissy captions" encouraging men to dress up in feminine clothing and which eroticize the ingestion of estrogen. A significant amount of these captioned images feature children and sexualize the concept of medically transitioning children — at times, by force or coercion.
Such men are being emboldened to live out their fetishes in public and are being granted access to spaces where women and children are vulnerable or in various states of undress, and are lobbying in favor of laws which allow for medical experimentation on children. The social construct of the transgender child is little more than a projection, dreamed up by men with paraphilic disorders to normalize their own sexual fantasies.
---
Do you care about safeguarding? Help us publish female authors who bravely expose practices harmful to children! We pay our all-female staff and writers thanks to our paid subscribers. Join today!
Enter your email below to sign in or become a 4W member and join the conversation.
(Already did this? Try refreshing the page!)