Crime
UK: Trans-Identified Male Sex Offender Sent BACK to Prison After Being Caught With Children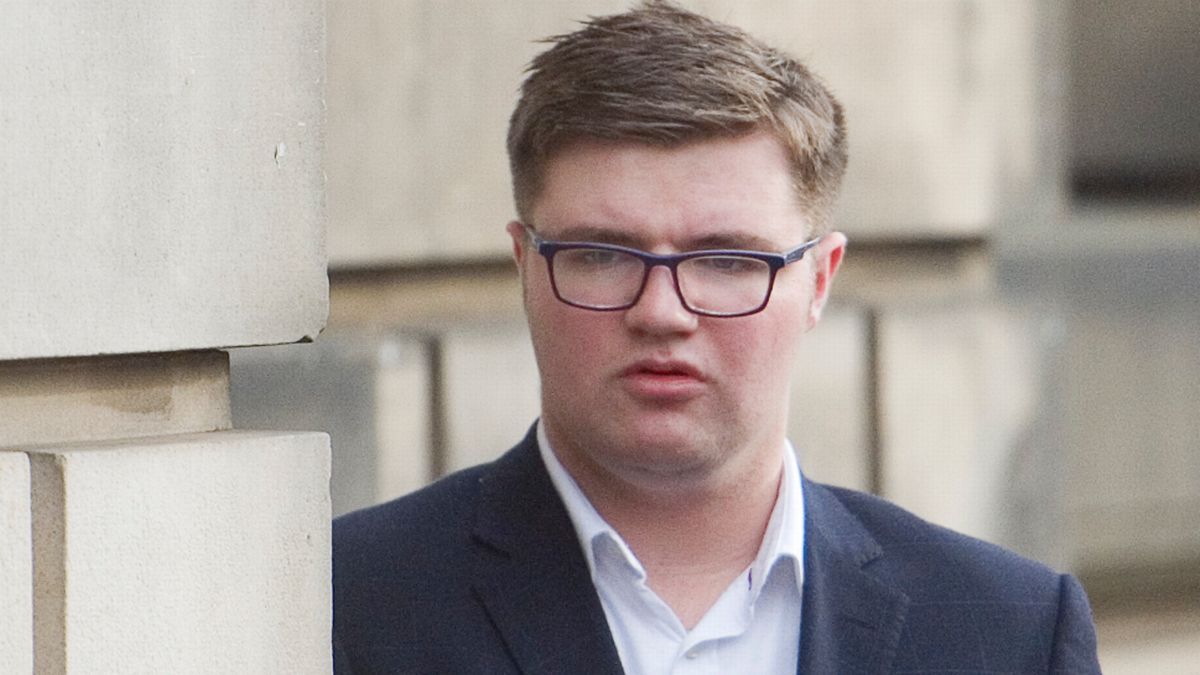 A convicted sex offender who identifies as a woman has been sent back to jail for the third time after he was caught socializing with children under the age of 16, despite having been banned from doing so.
Aaron Herschell, 24, who renamed himself "Alexis" while in prison, pleaded guilty to breaching a Risk of Sexual Harm Order at Livingston Sheriff Court on Friday. Herschell had been living in the company of children under the age of 16 at a house in West Lothian on May 16 and 17 of this year.
Herschell was sentenced to 14 months at all-male prison HMP Addiewell in West Lothian, and his name will remain on the sex offenders' register for the next 10 years.
During the sentencing, Sheriff Douglas Kinloch noted that this was the third time Herschell was being imprisoned due to having repeatedly breached public safety orders imposed upon him after his first conviction for sex offences.
Herschell was initially jailed in July of 2017 after admitting in a recording to the rape of two young women aged 18 and 19 years old, whom he met on dating website MeetMe. An angry crowd had confronted Herschell and filmed him confessing to details of the sex attacks. Despite the recorded confession, he was cleared of charges against the 18 year-old victim, but found guilty of the attempted rape of the 19-year old and was sentenced to two years. He was initially released in October of 2018, but was quickly re-imprisoned after violating his conditions.
Again in May of 2020, a Risk of Sexual Harm Order was imposed on Herschell but he violated it just months later by deleting the dating app Kik in an attempt to scrub his internet history. The app, notorious for its use with child predators, allows users to 'Match and Chat' and 'Flirt' with girls and boys from chosen age groups. Herschell also attempted to erase chat records from his phone and computer.
Earlier this year, Herschell was found to have been living with several minors at a friend's house, which constituted this third breach of his RSHO.
When jailing Herschell, Sheriff Douglas Kinloch stated that the prison sentence had been "inevitable" in order to penalize Herschell for his repeated non-compliance.
In 2018, an investigation by The Times found that the official who approved the policy allowing men to identify into Scotland's women's prisons was a sex offender who had hoarded over 22,000 indecent pictures of children. Gordon Pike, a senior official of the Scottish Prison Service, was one of those responsible for the inmate "gender identity and reassignment policy."
Earlier this month it was revealed that of the twelve male prisoners who self-declared a female identity were transferred to women's prisons, all had been convicted of violent or sexual crimes. Dr. Kate Coleman, director of activist group Keep Prisons Single Sex, advocated for a revision of the policy allowing male convicts to be housed with women inmates.
"The evidence clearly indicates that where prisoners of the male sex, no matter how they identify, are held in women's prisons, women in prison are negatively impacted," Dr. Coleman said, "I trust that the [Scottish Prison Service] SPS will pay heed to that fact."
---
Do you want to bring the "gender madness" to an end? Help us write about it! 4W is able to pay our all-female staff and writers thanks to the generous support of our paid monthly subscribers.
Enter your email below to sign in or become a 4W member and join the conversation.
(Already did this? Try refreshing the page!)