Cancelled Women
Two Oregon Educators Fired After Speaking Out About Gender Identity Policies
"We had no idea the pushback for the resolutions would be so intense and vicious"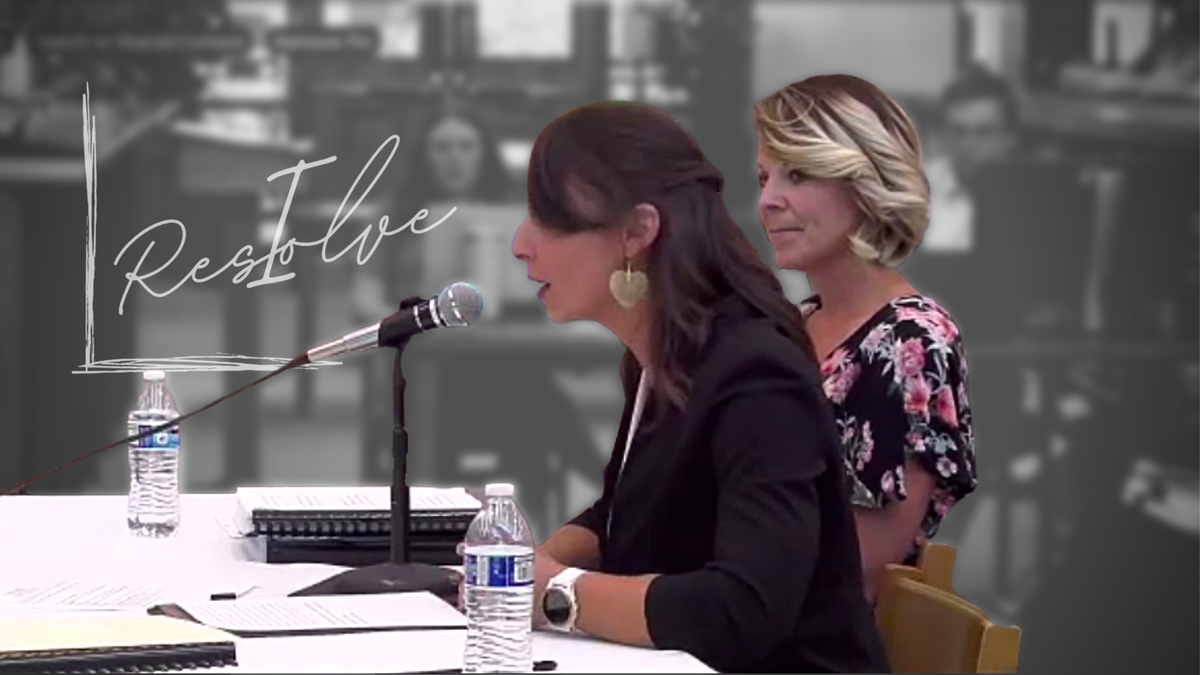 North Middle School Assistant Principal, Rachel Damiano, and 7th-grade science teacher, Katie Medart, were fired at a public hearing of the Grants Pass 7 school district in Oregon on Thursday. The two women were each terminated by a 4-3 vote of the board after hours of statements, questioning, and debate.
The swing vote in both cases was cast by Cliff Kuhlman, a retired banker and real estate broker, who has served on the board since 1986. At multiple points throughout the proceeding, Kuhlman expressed that he could not hear the discussion, did not know what he was voting on, and did not understand the nuances of Rachel and Katie's individual cases. Kuhlman asked the chair, rectal surgeon Scott Nelson, to abstain from voting on Katie's case. He was told that he was not allowed to abstain, and ultimately voted to terminate.
In a statement to 4W, Rachel and Katie described the board's decision as "disheartening, unjust, and surreal."
Rachel and Katie were accused of using school district time or resources in the creation or promotion of "I Resolve," a grassroots movement founded by the two educators which proposes "solutions for education policies" to address the conflict of rights arising from new "gender identity" laws and policies impacting schools in Oregon and across the country. In March, the two posted a video on Youtube describing their proposal, which includes separating school bathrooms by physical anatomy.
"Our goal was to provide a reasonable, loving and tolerant solution to a matter of public concern facing our youth organizations today."
Although Rachel and Katie never identified themselves as Grants Pass employees in the video or I Resolve materials, a local parent recognized them and complained to the school. District Superintendent Kirk Kolb, who had been aware of the I Resolve proposals in the development stages and never expressed concern (he even offered to bring the proposals to the school board for consideration), threw the women under the bus after receiving complaints from an extreme minority.
"We had no idea the pushback for the resolutions would be so intense and vicious," Katie told 4W. "Our goal was to provide a reasonable, loving and tolerant solution to a matter of public concern facing our youth organizations today."
Rachel and Katie say they faced harassment and threats on social media after sharing their video:
"Most of the threats and harassment occurred on our social media sites from the very people and groups who preach tolerance. We were called pedophiles, transphobic and told we don't deserve to live, let alone work with youth. We were told the blood of suicidal trans youth is on our hands. Katie was told she shouldn't be a mother and Rachel was told she shouldn't have children."
Despite this behavior from anti-woman extremists, the two educators were the ones accused of causing a stir. They now join the ranks of a growing number of women in the United States who are fired from their jobs for speaking out about gender identity.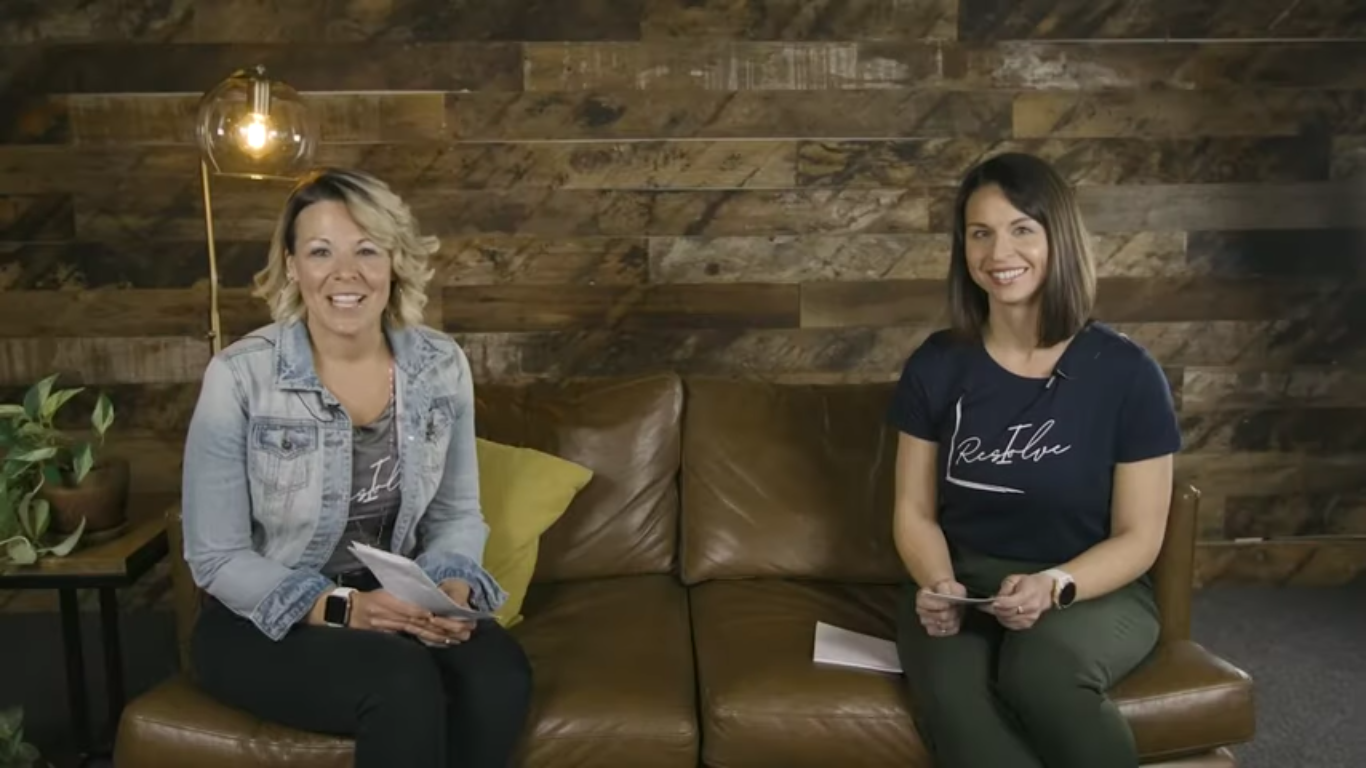 The accusations leveled against Rachel and Katie were thin, at best, relying on policies broadly interpreted and only ever enforced as a means to get rid of "problematic" employees. For example, Katie was accused of using her work email to communicate about "I Resolve." However, as board member Gary Richardson pointed out in a long written statement we read in the teacher's defense, all but one of those emails were either sent off work hours or were actually sent to Katie (which she has no control over). As Katie mentioned in her statement at the hearing, teachers often participate in discussions of controversial topics at work, including a staff March Madness betting pool, weekend and holiday activities, and even the 2020 election. Likewise, multiple district employees used school emails or resources to further stoke the backlash against I Resolve and were not held to the same standard.
A new district speech policy requires Grants Pass employees to state that they are not speaking on behalf of the district any time they discuss a "controversial" topic in their personal lives, even if there is no reason to believe they would be speaking for the district in those moments. Since nearly any topic could be considered "controversial" to some degree by this undefined standard, this essentially requires district employees to provide a disclaimer any time they open their mouth — a blatant violation of the First Amendment since the district is a public institution.
"A man in the United States can not be fired for saying he believes he's a woman. However, a woman can be fired for saying she believes he's not."
This is remarkably similar to the policies used to fire other women from private companies, as well. For example, in 2019 I was fired from my job as a software engineer at Promptworks, a Philadelphia tech agency, under the pretext of violation of the company's "social media policy." I had written a blog on my personal Medium account criticizing the rise of "non-binary" identities as anti-feminist. Promptworks claimed that because I linked to both my Medium account and my professional resume (which included my work at Promptworks) on my personal website, marykatefain.com, this could be perceived as speaking on behalf of the company and I should have provided a disclaimer. Like Rachel and Katie, my feminist stance and private activism was also well-known to my employer before my termination, but they only found problem with it after receiving complaints.
This pattern is repeated over and over again in stories of women who have been fired for criticizing gender identity, both in public and private institutions.
Katie says the school district's retaliation has hurt her family, and she no longer feels comfortable keeping her children in public school in Grants Pass. The former science teacher, who has taught for fourteen years and has a degree in biology, is now facing financial hardship:
"My family lost more than half of our income as well as medical, dental, and vision. We are currently figuring out what we need to do to make sure we can pay our bills every month as well as figuring out medical insurance for our family. We are grateful we have some savings, but angry that we are forced to use it to survive due to the violation of our state and constitutional rights by district 7 'leaders.'"
According to Rachel, their teaching licenses have also been put at risk, which would prevent them from working as educators again in the future.
The double standard in employment after Bostock is clear: A man in the United States can not be fired for saying he believes he's a woman. However, a woman can be fired for saying she believes he's not.
While private companies are not required to uphold freedom of speech, the government, at least, is. Rachel and Katie are suing the school district over violations of their First and Fourteenth Amendment rights, as well as violations to the Oregon State Constitution.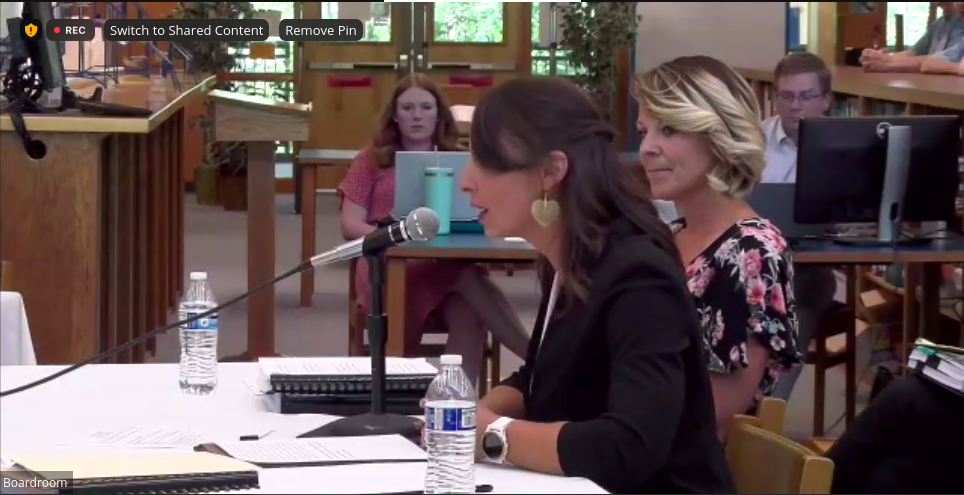 Despite the pretext of punishing the two educators for violations of school policy, the real reason for their firing was clear in statements made by school board members during the hearing.
"Have we ever had an employee who created such a stir?" asked Chair Nelson, who voted to terminate and blamed the women for the public's reaction to their video.
"We have an obligation to make sure all students are as safe as possible," said board member Brian Delagrange, quoting a statement board member Debbie Brownell has apparently made during a prior meeting. "It's hard for me to see how allowing this administrator to stay will not make some group of our students feel less safe in our schools, whether that's real or their feeling. And so, our top priority is to make sure all students are as safe as possible, and so that's why I'm accepting the superintendent's recommendation."
"It's hard for me to see how allowing this administrator to stay will not make some group of our students feel less safe in our schools, whether that's real or their feeling."
Delagrange blatantly and publicly admitted that he was not accepting the recommendation to terminate Rachel based on the actual policy violations they were accused of, but based on his own perception that keeping the Assistant Principal may lead to students "feeling" less safe.
Later, when senior board member Cliff Kuhlman required assistance understanding the process, Delagrange eagerly rushed to explain to him how to vote — Delagrange was met with jeers of dissatisfaction from the audience, and was replaced by someone who appeared to be serving as an assistant to the Chair during the hearing.
The board consists of five men and two women, Debbie Brownell and Cassie Wilkins. Brownell, who voted to terminate, only spoke during the hearing and quickly claimed there should be "no debate." Wilkins, who voted against termination, did not speak up throughout the over four hours of proceedings. This is unsurprising, as she would likely be subject to the very same witch hunt if she dared express support for the women beyond her vote.
Rachel and Katie expressed their appreciation of the three board members who voted against their termination, telling 4W:
"We are grateful to the three board members (Richardson, Wilkins, and Neville) that did their civic duty to review facts and personally found us not guilty of any false claims of board policy violation that the superintendent claimed in his recommendation for termination. These three board members had the courage to expose the true reason superintendent Kolb recommended for termination- ideas shared in our I Resolve video which was created and posted on our own time (spring break) with our own resources."
Despite the board's vote, Rachel and Katie say they have enjoyed widespread support from the local community, and beyond.
Hundreds of people attended the hearing both in person at the Grants Pass High School library and online via Zoom. At its peak, over 240 attendees were on the Zoom meeting, with many expressing support through their display names with additions such as "#FreeSpeech" or "I Resolve." Prior to the hearing, over 1,000 community members signed a petition by the Women's Liberation Front asking the District to protect educators' freedom of speech.
Katie told 4W that many district staff have been "silently supportive," saying, "Many have written to us and the board with support and fears of their own retaliation."
Parents and students have also expressed support for I Resolve, thanking the two women for "protecting kids and standing for the rights of all."
"There is no way to say thank you enough to our supporters. The support is empowering and further provides motivation to keep fighting for justice and protection of our first amendment rights and the rights for all individuals."
According to Rachel and Katie, members of the local Grants Pass community have begun planning for a recall petition to remove the four board members who voted to terminate them: Chairman Scott Nelson, Debbie Brownell, Brian Delagrange, and Cliff Kuhlman.
Their lawsuit against the school district is proceeding in the US District Court of Oregon.
Supporters of I Resolve are asked to contact their local school boards, state board of education, and US lawmakers in Congress to request "pragmatic, tolerant policies for education that honor all students and staff."
---
Do you want to bring the "gender madness" to an end? Help us write about it! 4W is able to pay our all-female staff and writers thanks to the generous support of our paid monthly subscribers.
Enter your email below to sign in or become a 4W member and join the conversation.
(Already did this? Try refreshing the page!)