News
UK: Teen Girl Forced To Give Birth Alone in Prison Cell, Leading to Death of Baby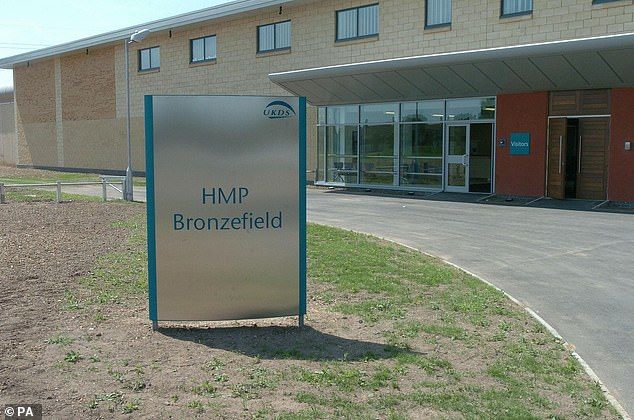 Women's activists are outraged as the extent of a pregnant teenage inmate's neglect continues to be revealed.
A devastating report from the prison watchdog released last week reveals that an 18 year old girl was forced to give birth alone in her cell at HMP Bronzefield in Ashford, UK after guards ignored her cries for help. The incident occurred in September of 2019, and has been under investigation since October of that year.
On September 26, 2019, the girl – identified in the report only as Ms. A – began ringing her call bell asking for a nurse. Her first calls were attempted at 8:07 p.m, and continued though no nurse was ever sent to check on her. Guards allegedly checked her cell at 9:27 p.m and 4:19 a.m as part of routine rounds, but reported nothing "untoward."
Despite their claims, Ms. A had already given birth on her own throughout the course of the night, and had been forced to bite off her own umbilical cord for lack of any medical care.
It wasn't until 9:03 a.m the next day that nurses arrived after other inmates alerted them to blood in Ms. A's cell – but by then, it was too late, and Ms. A's baby had died.
The newly-released Ombudsman's report reveals that Ms. A had given birth alone in her cell over the night. The report also revealed massive gaps in Ms. A's medical history with the institution, with "no one responsible for Ms. A's care" having any complete records of her pregnancy. Disorganized records allegedly had Ms. A's expected delivery date as almost two months beyond what should have been properly clinically assessed – November, rather than September.
Ms. A informed the Ombudsman that she recalled being checked by guards, at which time she was on "all fours" and in excruciating pain – yet no nurse was provided to help her. By 11:00 p.m, she was unable to ring the call bell for help anymore, and eventually passed out. When she awoke, her baby had been delivered. She was then forced to bite through the umbilical cord to detach the infant. The child was purple and not breathing.
Since the report's publication, new details have been revealed stating that guards had been provided bereavement counseling to cope with the baby's death – but not Ms. A. It has also come to light that another prisoner from HMP Bronzefield gave birth to a full-term stillborn baby in an ambulance on the way to hospital in December 2017.
Ms. A's detention at HMP Bronzefield had been her first incarceration.
---
Only when we know about the violence women and girls face are we able to make a difference. Help us expose male violence by becoming a monthly donor! The generous support of our readers helps to pay our all-female staff and writers.
Enter your email below to sign in or become a 4W member and join the conversation.
(Already did this? Try refreshing the page!)