News
UK: Women to Gather Outside of Police Station in Support of Kellie-Jay Keen
Under threat of arrest for non-compliance, Kellie-Jay Keen will attend an interview at Trowbridge Police Department (Polebarn Road) tomorrow at noon.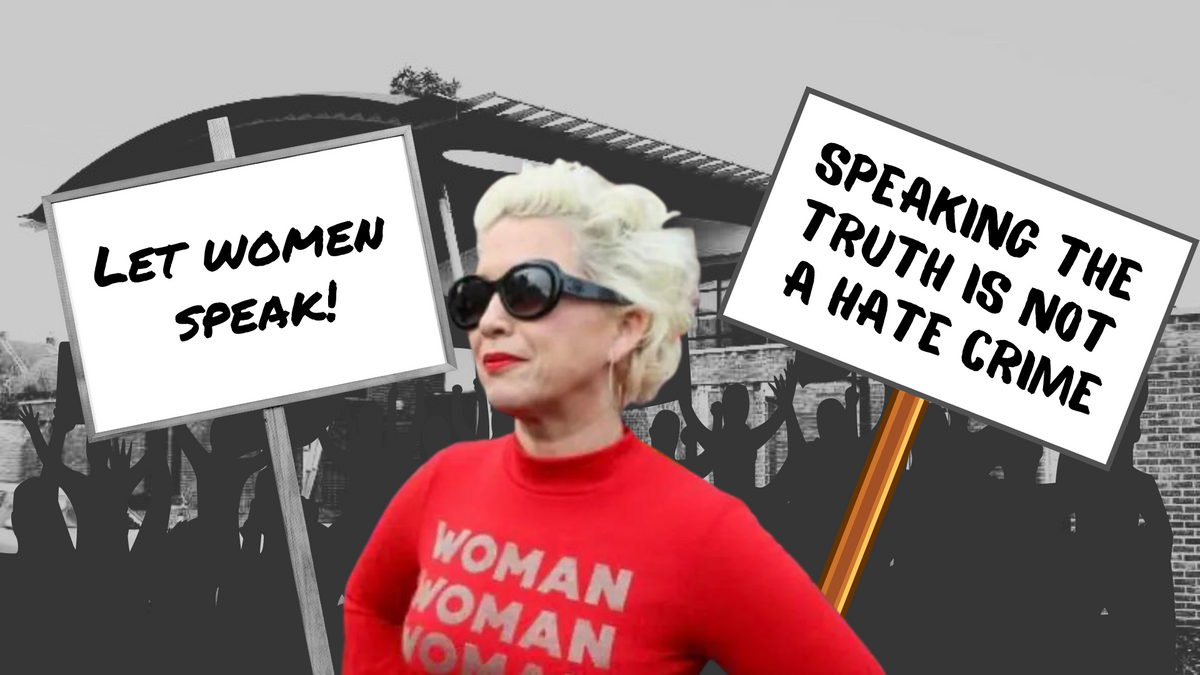 The following text is a press release by Standing for Women UK, republished here with their permission.
---
Under threat of arrest for non-compliance, Kellie-Jay Keen will attend an interview at Trowbridge Police Department (Polebarn Road) tomorrow at noon. Supporters of the women's rights campaigner will gather outside of the station where Keen will make addresses via live stream, both before and after the interview.
In November 2022, PC Gannon of the Sussex Police Department informed Keen of a report made against her one month earlier, pertaining to her September Let Women Speak rally in Brighton. Gannon specified the alleged crime was the "use of words or behaviour to stir up hatred on the grounds of sexual orientation."
In now deleted tweets, trans-identified male, "Freda Wallace" has taken credit for filing the report as part of his goal to "have Kellie-Jay Keen arrested." Wallace is employed by the ambulance service and is a regular guest on UK news programs.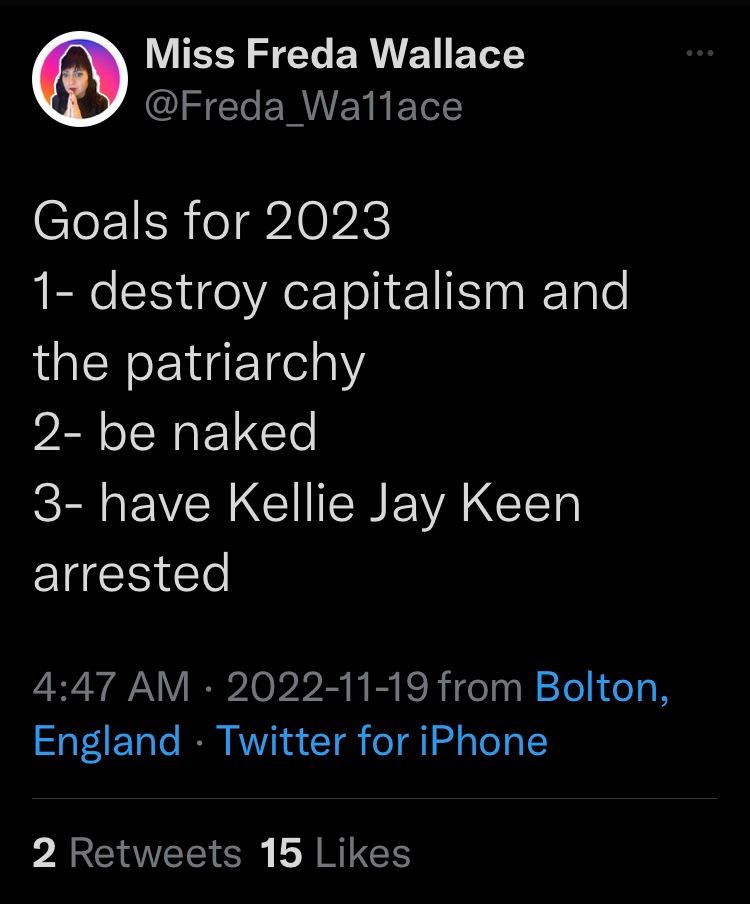 This matter continues a pattern of repeated harassment of Keen by the UK police at the directive of male trans rights activists. This is Keen's fifth contact with police over her work to protect the sex-based rights of women and girls. In 2018, she was contacted by West Yorkshire Police for tweeting about the publicly documented fact that former Mermaids UK CEO Susie Green brought her 16-year-old child to Thailand for castration. Green now works for scandal-plagued private clinic, GenderGP.
Keen was arrested by West Yorkshire police for hosting a Let Women Speak event in 2020. In July of 2022, she was visited by Wiltshire Police following a complaint that her YouTube video on child safeguarding was "untoward about paedophiles," which had been recorded as a "hate crime." Keen has launched a fundraising campaign to cover the legal costs pertaining to this matter.
"This unholy union between UK police and trans rights activists aims to criminalize the words of women fighting for their sex-based rights, and the safety and medical well-being of their children. They want to make being a woman a hate crime. This is a politically motivated campaign meant to drain me of money, time and my freedom as a message to all women that they should remain silent and submit to the infiltration of men in our sports, changing rooms and  prisons. We will not submit. We will not remain silent." - Kellie-Jay Keen, Founder of Standing for Women.
Keen has hosted dozens of Let Women Speak events across the UK and America. Her February Glasgow event was attended by hundreds of people, mostly women, with many offering rousing speeches in protest of Scotland's Gender Recognition Act, which passed in December before it was blocked by the UK government, leading to First Minister Nicola Sturgeon's resignation.
---
Do you want to bring the "gender madness" to an end? Help us write about it! 4W is able to support our all-female staff and writers thanks to the generous support of our paid monthly subscribers.
Enter your email below to sign in or become a 4W member and join the conversation.
(Already did this? Try refreshing the page!)