Child abuse
Exclusive: Dutch Pedophile Selling "Therapeutic" Baby Sex Dolls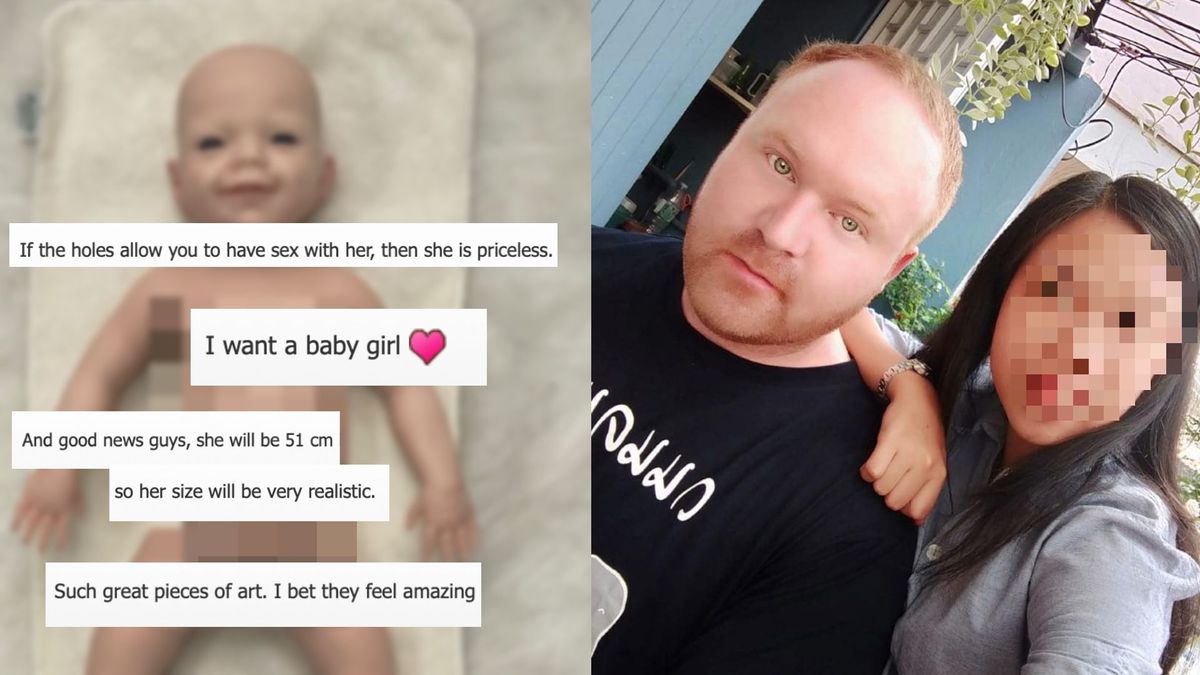 Warning: This report contains disturbing content related to discussions of pedophilia. All photos in this article have been censored by 4W, and information will be passed on to the authorities for their review (see end of article notes for details). Reader discretion is appreciated.
A Dutch merchant selling sex dolls in the likeness of toddlers and babies is advertising the disturbing items as being "therapeutic for pedophiles," and hosting forums where sick men – some of whom say they are fathers to young girls – can discuss their fantasies.
Bram Joosten of Bennekom, Netherlands is the first manufacturer and vendor of penetrable baby dolls, operating multiple websites specializing in the sale of sex dolls made to look like infants and toddlers. Most of Joosten's sites provide the same merchandise under different brand names, and most are hosted on the Shopify platform, which recently banned a women's rights activist for selling her crafts under an accusation she was promoting "transphobia."
LoliDolls, one of Joosten's main outlets, advertises itself under a banner with smiling cartoon children and text reading "Adopt a Loli, Become a Daddy."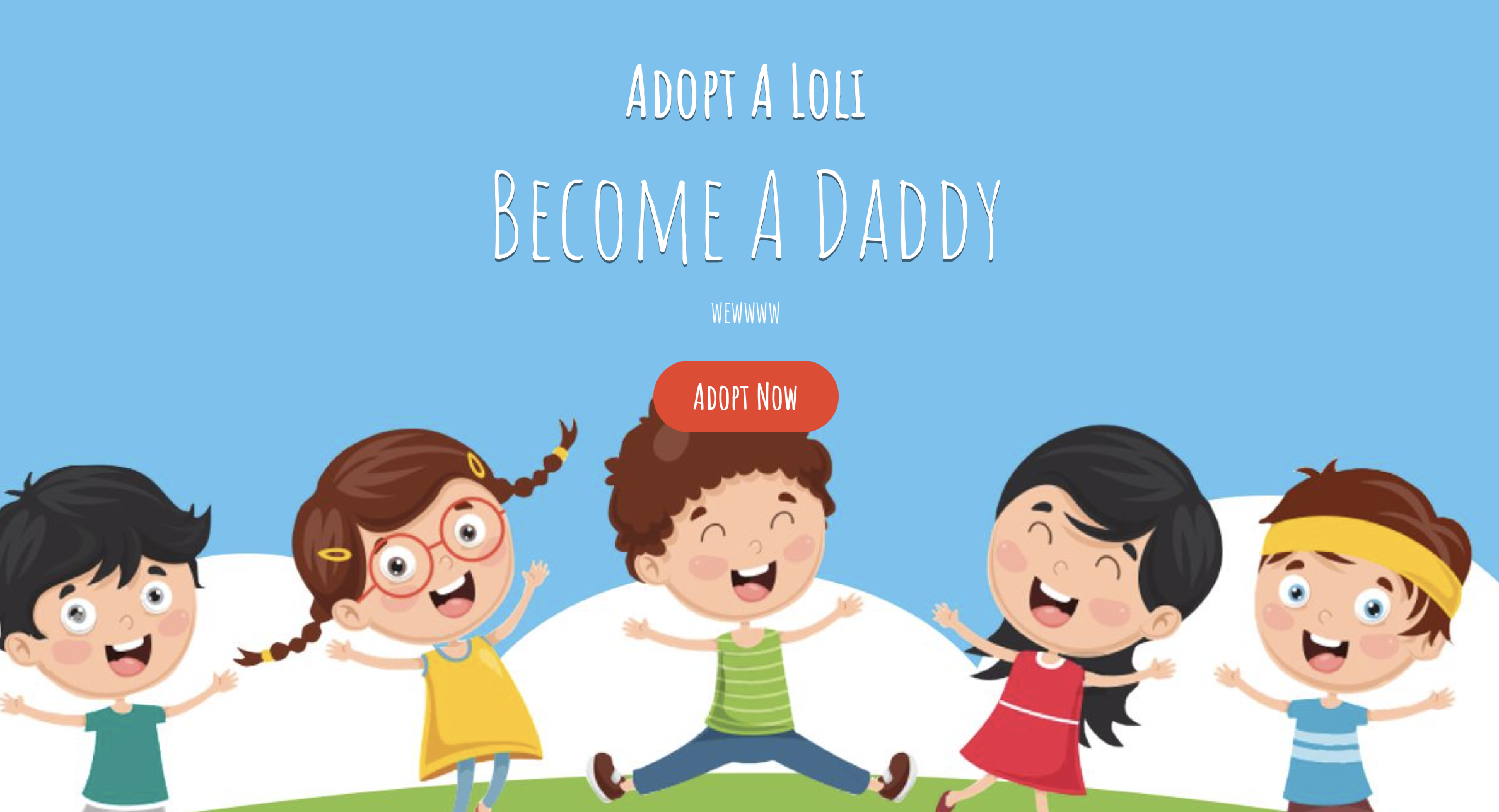 "Loli" is a term which refers to female child-like characters popularized by Japanese animation, but has become synonymous with pedophilic depictions of sexualized young girls.
On Joosten's sites, dozens of sex dolls are offered for sale, most of which have been made in the likeness of very small children. But Joosten lists several which are described as toddlers, and even babies.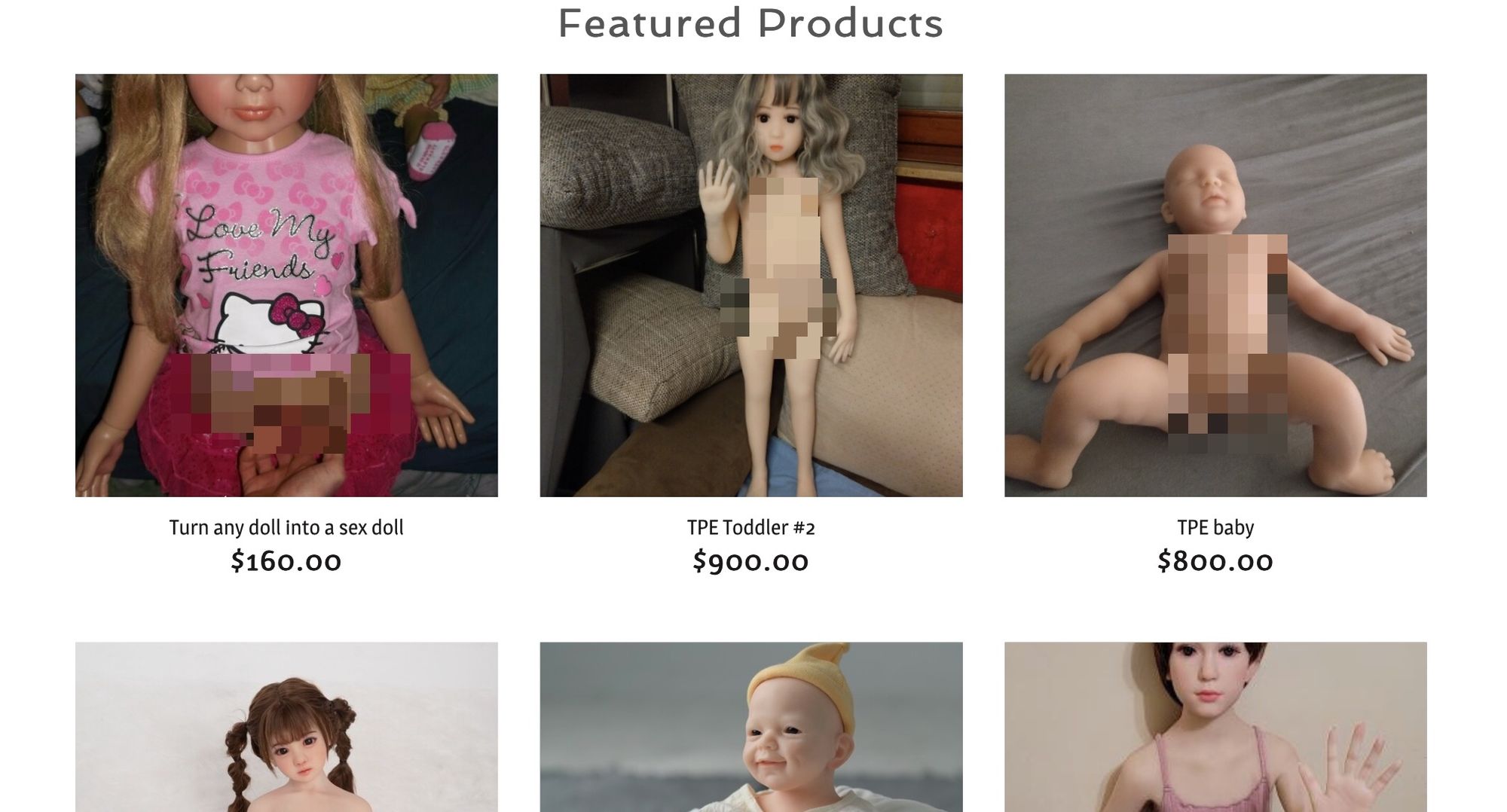 A product sold as "TPE Baby" is described as "The first detailed, high quality baby sex doll on the loli doll market." The doll's vaginal depth is measured, before reading "Please note that she does not have oral or anal function. She is too small for those functions."
The sick doll sells for $800 USD, with an even more life-like silicone counterpart being offered for $1,500. The extra cost gets perverted buyers hyper-realistic eyes, hair, skin coloring, and genitalia.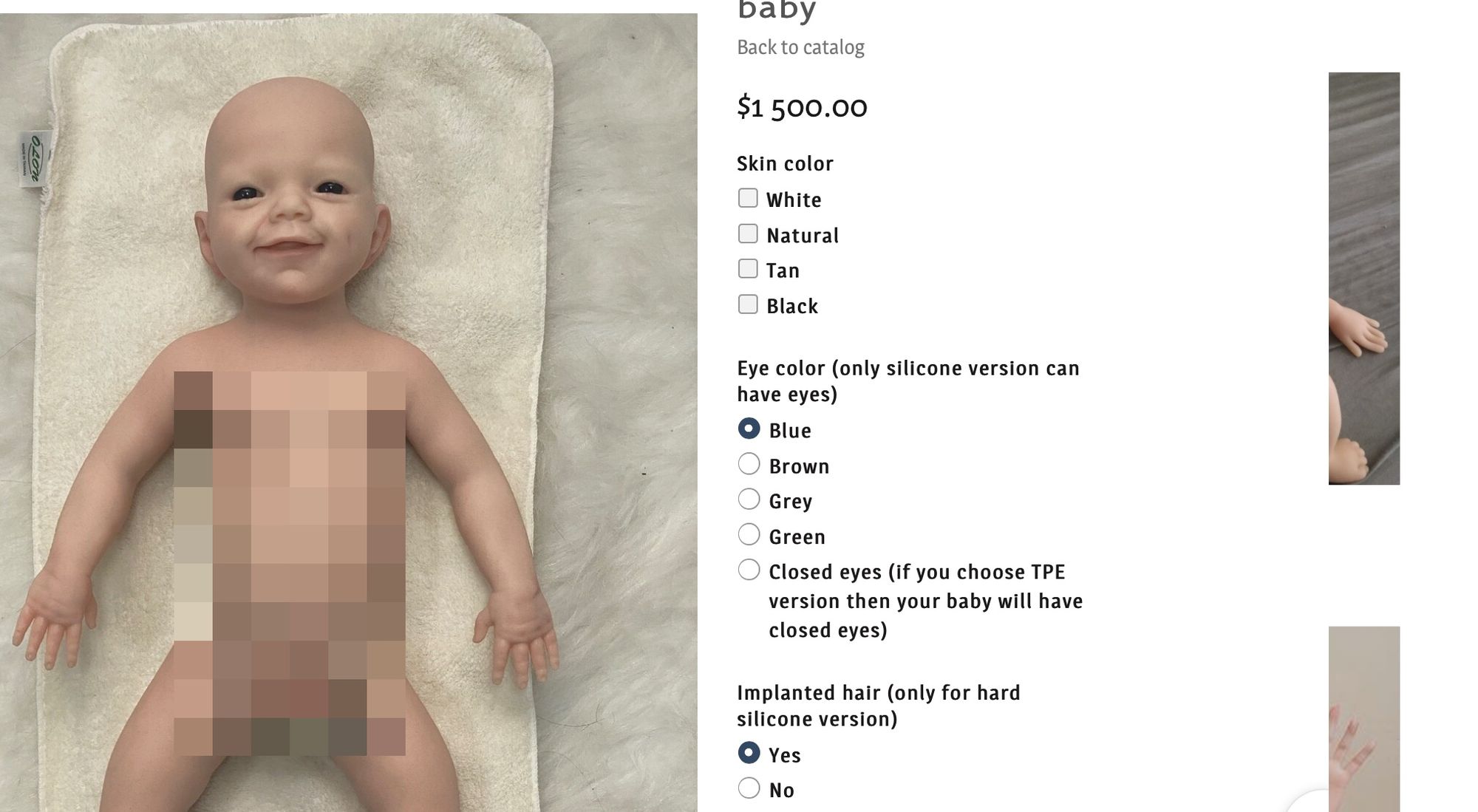 Disturbingly, in one of Joosten's other iterations of his shop, the same baby sex dolls are being sold but with a slant geared towards children.
On its splash page, Doll Orphanage has a photo of a girl holding a baby doll in her arms. The site advertises the same baby doll – complete with penetrable genitals – as being made for "cuddling or creating pictures" and is shown fully clothed, unlike on the other sites, with a clear audience of young girls who are innocently looking for realistic baby dolls.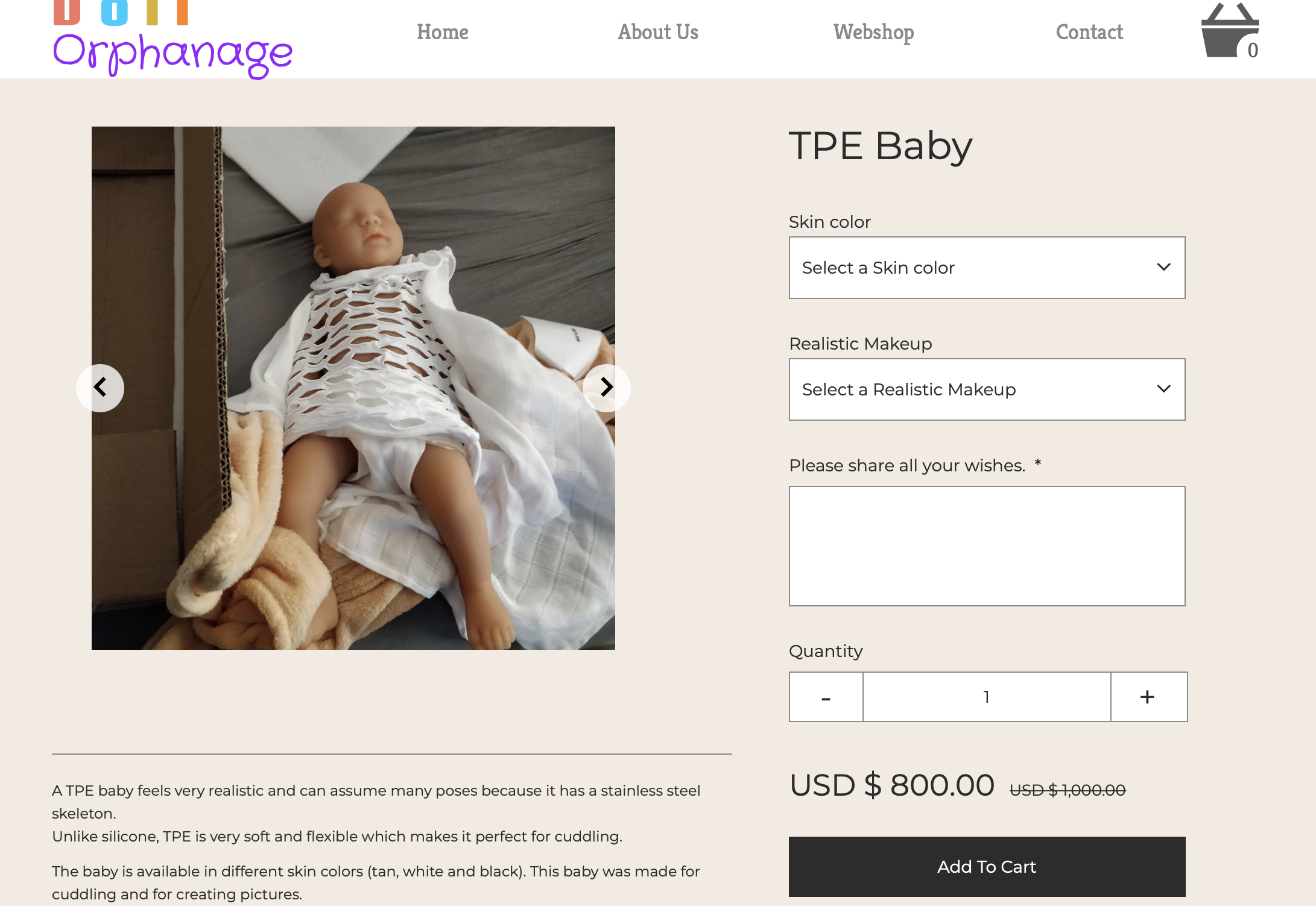 Despite the fact these dolls are largely illegal in the European Union where Joosten resides, the man clearly advertises his ownership of the site on his Facebook profile, and has linked his personal email address – associated with a defunct fitness company he once ran – in the contact form of the websites. His Facebook shows he travels frequently, with recent trips including Thailand.
In addition to selling child-like sex dolls, Joosten operates multiple forums associated with his websites, where pedophiles are free to gather and discuss details about both the dolls and "loli" culture. Joosten himself was once a member of All the Fallen – a pedophile website dedicated to hosting chatrooms and fictional stories eroticizing child molestation, but apparently left the website after being criticized for his infant sex dolls not being realistic enough. All the Fallen hosts an entire catalogue of "Nepi Stories" featuring written fiction about the torture and rape of babies.
On Joosten's board, pedophiles with handles like "BabyFan" offer suggestions for "perfecting" the sex dolls for buyers, writing:
"The model entirely in medical silicone would be great, if it looks like the model of the sculpture you show, it should be incredibly awesome, a super realistic makeup and a realistic molding of the sexual holes with small folds of the anus to perfect the infant girl ... Be very precise in your manufacture, because only one small neglected detail can compromise realism!"
BabyFan later offers to make videos with an infant sex doll for the pleasure of other users who are unable to afford one.
Another user writes:
"If the holes allow you to have sex with her, then she is priceless. Because the competitors of babyclone and reborn don't have holes for this. And among sex dolls there are no such young ones ..."
In one thread titled "How Not To Get Arrested," Joosten offers his buyers recommendations on evading the law – including having his buyers add removable fake breasts to the dolls in order to circumvent laws which only target those which overtly resemble children. Joosten advises his buyers on laws from various U.S states to the Philippines, and teaches the perverts how to best keep their shipments private and unattached from their names.
Joosten proudly boasts that his baby dolls would be "completely legal in the eyes of the law," rationalizing that the dolls will be shipped wearing diapers and will be indistinguishable from any non-sexual use baby doll. In a separate post, he suggests law enforcement has not yet begun looking for sex dolls made in the likeness of infants, but rather look out for "flat chested" and short-height dolls that look like older children.
In one thread on "Toddler Dolls," a user describes having a young daughter who stumbled upon one of his child sex dolls, and how he convinced her to "keep it a secret."

Later on in the thread, another user posts photos of a real toddler girl, and asks Joosten to price out a custom replica of a sex doll of the child, writing "I like the short, chubby, post-baby fat legs and young face."
Joosten responds that a bespoke doll of the girl could cost up to $6,000.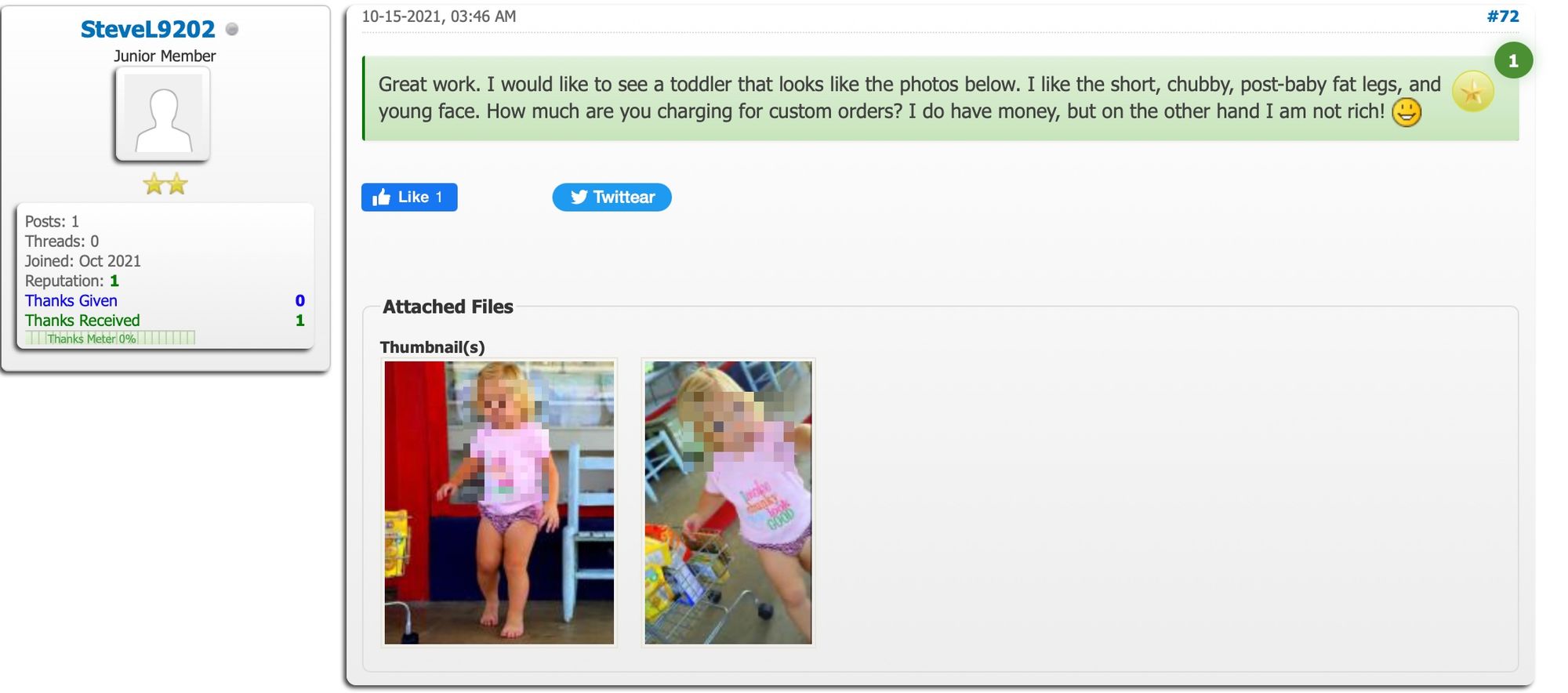 On one of Joosten's blog posts for his Loli Dolls store, he argues that baby and child-like sex dolls are "therapeutic" for pedophiles. In the post, Joosten writes "Loli dolls have a child-like shape which makes them attractive for people who feel sexually attracted to minors (pedophiles)." He writes that "... relationships with humans can be quite shallow and not satisfying at all. It's not easy at all to find true love or a person that genuinely cares about you. If you are a pedophile then it's even harder."    
While Joosten appears to be the premier vendor of infant-like sex dolls, he is just one of many pedophiles around the world selling those resembling children. Such dolls have been at the forefront of recent controversies surrounding "minor attracted people," with some pro-pedophile organizations campaigning to make the dolls completely legal in the United States under the claim that they may reduce child sex abuse.
However, in 2019 Australian researchers wrote that the use of child sex dolls "may lead to escalation in child sex offences, from viewing online child exploitation material to contact sexual offending." The researchers hypothesized that such dolls "... may also desensitise the user from the potential harm that child sexual assault causes, given that such dolls give no emotional feedback."
The researchers also wrote that "The sale of child sex dolls potentially results in the risk of children being objectified as sexual beings and of child sex becoming a commodity."
Author's Note: All information gathered during the research on this article, including data on Bram Joosten, will be passed on to Expertisebureau Online Kindermisbruik (Online Child Abuse Assessment Bureau) for anti-child abuse investigation by law enforcement in the Netherlands.
---
Update, 12/8/21: In a statement to 4W, Joosten denied that he is a pedophile or the owner of the site, stating, "The site you mentioned is trying to prevent child abuse."
---
Do you care about safeguarding? Help us publish female authors who bravely expose practices harmful to children! We pay our all-female staff and writers thanks to our paid subscribers. Join today!
Enter your email below to sign in or become a 4W member and join the conversation.
(Already did this? Try refreshing the page!)