Identity Crisis
Canadian Survivor of Prostitution Fired From Women's Shelter Over Feminist Views
Valérie Pelletier was fired from a Montreal women's agency for advocating for single-sex services on Facebook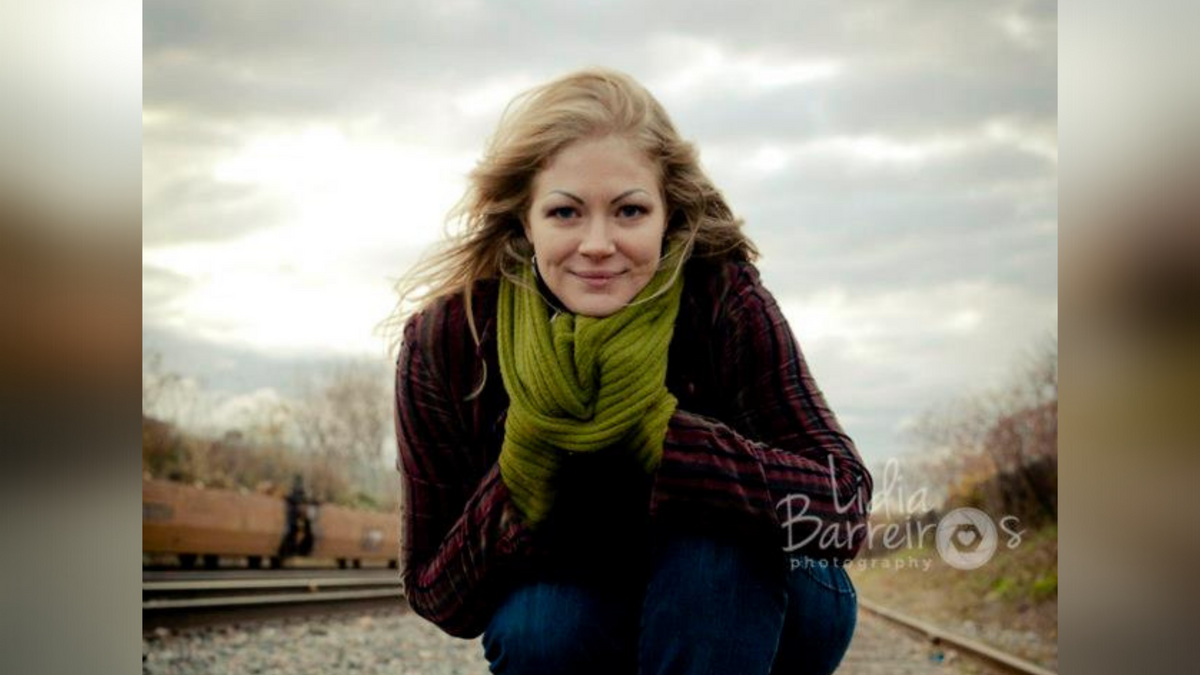 In February of 2020, just as the COVID-19 pandemic was reaching Canada, a large Montreal women's agency fired Valérie Pelletier because of allegedly "transphobic" posts on her personal Facebook account. In an interview with Plebity, Pelletier, a survivor of the sex industry, shared her story publicly for the first time after first attempting to seek justice through the Canadian court system.
Although Pelletier had previously worked as a professional counselor in homeless shelters, she accepted a low-paying job at the unnamed women's agency stocking donations while she sought recovery from a relapse of PTSD caused by male violence. As an advocate for abolition of the sex industry after surviving prostitution from ages 16 to 23, Pelletier said she was hoping the low-stress job unloading and cleaning donated clothes, furniture, and other supplies would help give her the space from her usually emotionally-draining work to heal.
"The reason why I defend this is because I feel women deserve sex-specific services and they're being eroded."
But it wasn't healing that she found at the women's shelter. Instead, the organization, which claims to unconditionally welcome women without judgement, caved to targeted complaints against Pelletier due to her feminist stance.
In her interview with Plebity, Pelletier describes being called in to speak to the Human Resources Director ⁠— a man. "We've received two emails with screen-captures of your activism online, and it's very transphobic," he told her. "This is incompatible with our values."
While she was never shown which posts in particular were in question, Pelletier regularly made posts advocating for the protection of single-sex spaces. She says she never posted about her employer, did not claim to be speaking on their behalf, or used aggressive or violent language.
"What I'm being accused of is the way I think. It's about what I do outside of work on my own time," she told Plebity. "Woman is not a feeling or a costume."
When she tried to explain why she advocated for single-sex spaces, Pelletier claims the man chided her, stating, "Trans women are women."
Pelletier says that, in her youth, she would have been the exact clientele the agency serves. From a young age, she was groomed by her father into the sex industry. He worked at a strip club, exposed her to porn, and glamorized the objectification of women. He "supported" her entry into prostitution, and even drove her to johns (sex buyers). Pelletier says the physical and emotional toll of prostitution only caught up to her after she exited. She slowly became interested in feminism and started advocating for the abolition of the sex industry.
However, recent changes in gender identity policies have derailed her activism and forced her to focus on the protection of single-sex spaces.  
"What I'm being accused of is the way I think. It's about what I do outside of work on my own time."
In her time at the women's agency, Pelletier says she saw four different men taking beds for extended periods of time at the women's shelter, which turns down between 10 - 12 women per day on average. One of the men who took a woman's spot, she claims, wasn't even trans-identified.
"They are literally occupying women's spaces," she said. "The reason why I defend this is because I feel women deserve sex-specific services and they're being eroded."
Pelletier pointed out the irony of an organization which claims to defend women's rights allowing a man to fire her for her feminist beliefs.
"It's a very violent strategy," she argues, "to remove the livelihood of women."
Pelletier tried to fight back against her firing, first submitting a complaint with the Canadian Human Rights Commission. The complaint was initially received, but her case was passed around to three different agents over the course of a year. Eventually, they stopped responding to her altogether. When she tried to take her former employer to small claims court, they scheduled a "negotiation meeting" just to tell her they wouldn't negotiate. Now, she's involved in ongoing litigation in an attempt to hold them accountable.
Canadian employment law requires employers to provide at least two weeks written notice of their intent to terminate an employee, or otherwise to provide two weeks of wages, except in cases in which the employee is fired for cause.
The country has become one of the most oppressive in terms of policing criticisms of "gender identity" ideology. In 2017, Canada passed Bill C-16, which prohibited discrimination on the grounds of "gender identity." However, according to Canadian feminist and journalist Meghan Murphy, the bill is likely to result in "women being refused jobs, disadvantaged in the workplace, unable to access services, and be the targets of harassment and violence."
"It's a very violent strategy, to remove the livelihood of women."
In 2019, the city of Vancouver voted to remove $30,000 in annual funding from Vancouver Rape Relief, a women's crisis center and safe house, because the service does not permit men to become counselors of traumatized women fleeing male violence.
In March of 2021, Rob Hoogland, a Canadian father, was arrested and denied bail for speaking out against his underage daughter being put through experimental gender medicine without his consent.
Other Canadian women, like Vanessa Vokey, have also been fired for speaking out against gender identity.
On Saturday, Plebity announced that Pelletier was the latest recipient of a grant from the Free Speech Fund, an initiative co-founded by Sasha White after she was fired, herself, for social media posts criticizing gender identity ideology. The Fund aims to organize the masses to resist "cancel culture" by providing material support to those who face economic consequences for exercising their right to freedom of speech.

---
M. K. and Sasha react to Valérie's story on the latest episode of Identity Crisis!
"Identity Crisis" is a weekly column and podcast for young people struggling with the modern orthodoxy of gender identity ideology—developed in collaboration between Plebity and 4W by M. K. Fain and Sasha White. Each week, we will answer one or two of your questions, both as a running column here on 4W, and in the form of a video on YouTube. You can listen to "Identity Crisis" on Spotify, Google Podcasts, or wherever you get your podcasts. Subscribe to updates on Identity Crisis here: identitycrisis.xyz/get-updates
Help support people who have suffered material consequences for their free speech, like Valérie, by joining the Plebity Free Speech Fund.

Enter your email below to sign in or become a 4W member and join the conversation.
(Already did this? Try refreshing the page!)