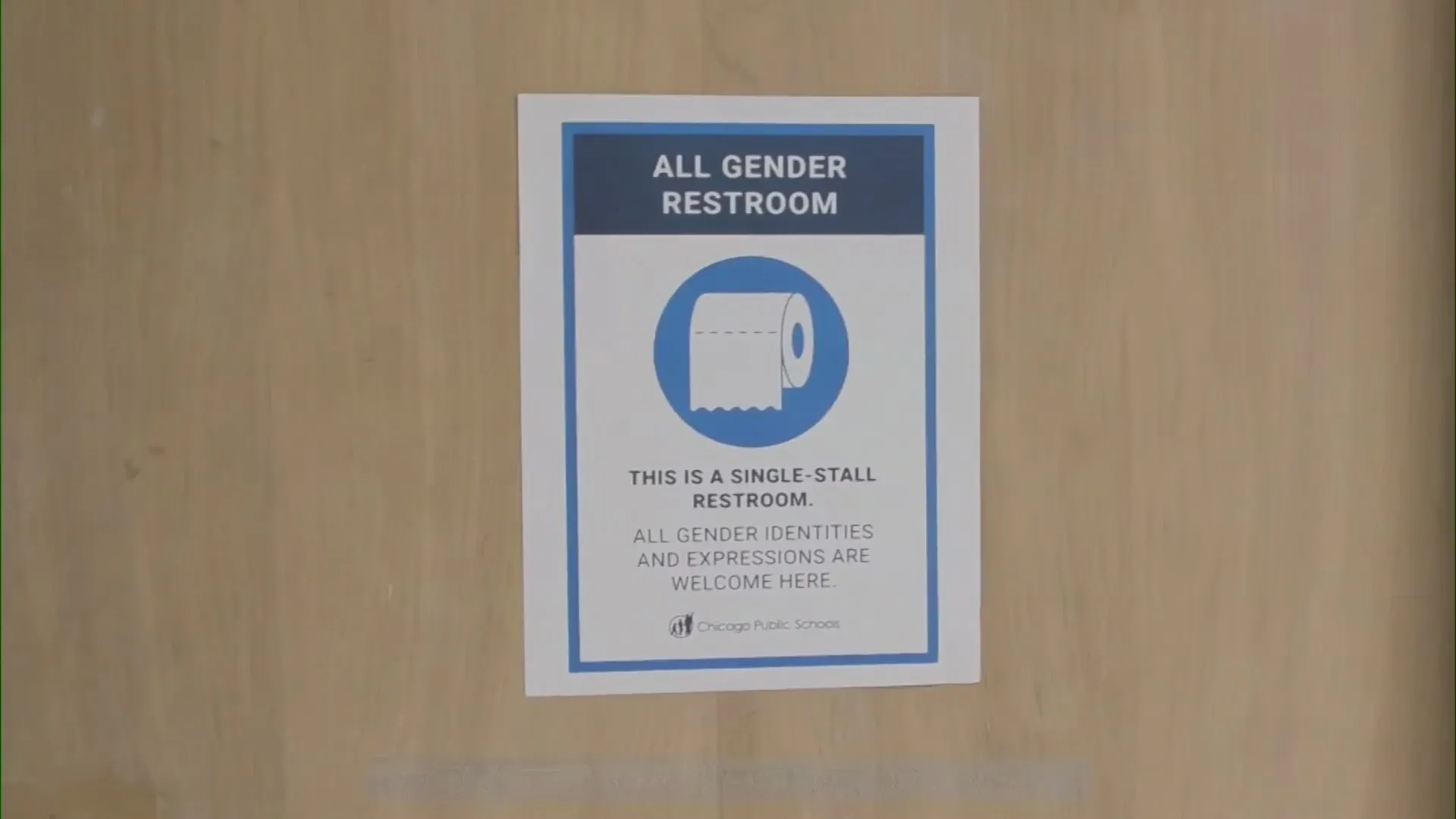 Chicago Public Schools Eliminating Single-Sex Washrooms
The CPS district is the third largest in the United States, including over 600 schools with a total of over 330,000 students.
Chicago Public Schools [CPS] is requiring all bathrooms in their schools to be gender neutral, eliminating segregated washrooms for male and female students.
The initiative went into effect on December 1, and requires CPS schools to display signs outside of all restrooms informing students that they may use whatever restroom they want based on their self-identification preference.
In a tweet announcing the implementation of the policies, CPS said "This is a big step forward for gender equity for our students and staff." The accompanying video, featuring Camie Pratt, the district's Chief Title IX Officer, showed a school with bathrooms labeled "Girls+" and "Boys+."
The CPS district is the third largest in the United States, and includes over 600 schools with a total of over 330,000 students. The changes will impact all of their grade levels served, including pre-kindergarden, elementary, and high schools.
The shift comes just weeks after the blowout in Loudoun County, Virginia, where a "skirt wearing" 15-year-old boy was found guilty of raping a female student in the women's restroom.
Twitter users were quick to criticize the initiative, with some expressing outrage that female students apparently had no exclusive spaces within the CPS system and noting their concern for the girls' self-esteem and safety.
One user said his 12-year-old niece had just began menstruating, but after finding two male students in the girl's bathroom, she now attempts to avoid using the toilet at all costs.
Another user asked when parents had been consulted prior to the initiative being adopted, with the decision apparently made unilaterally by CPS without any advanced public disclosure period.
In November, it was announced that girls at at least one high school which had adopted gender neutral washrooms had begun avoiding using the toilet altogether out of discomfort over the presence of male students there.
---
Do you want to bring the "gender madness" to an end? Help us write about it!
4W is able to pay our all-female staff and writers thanks to the generous support of our readers on Patreon.
4W Newsletter
Get the latest articles by cancelled women, brave feminists, and heterodox thinkers in your inbox.
---