Opinion
Harvey Weinstein Could be Housed in an NYC Women's Prison
His case demonstrates the flawed logic of self-id in prisons.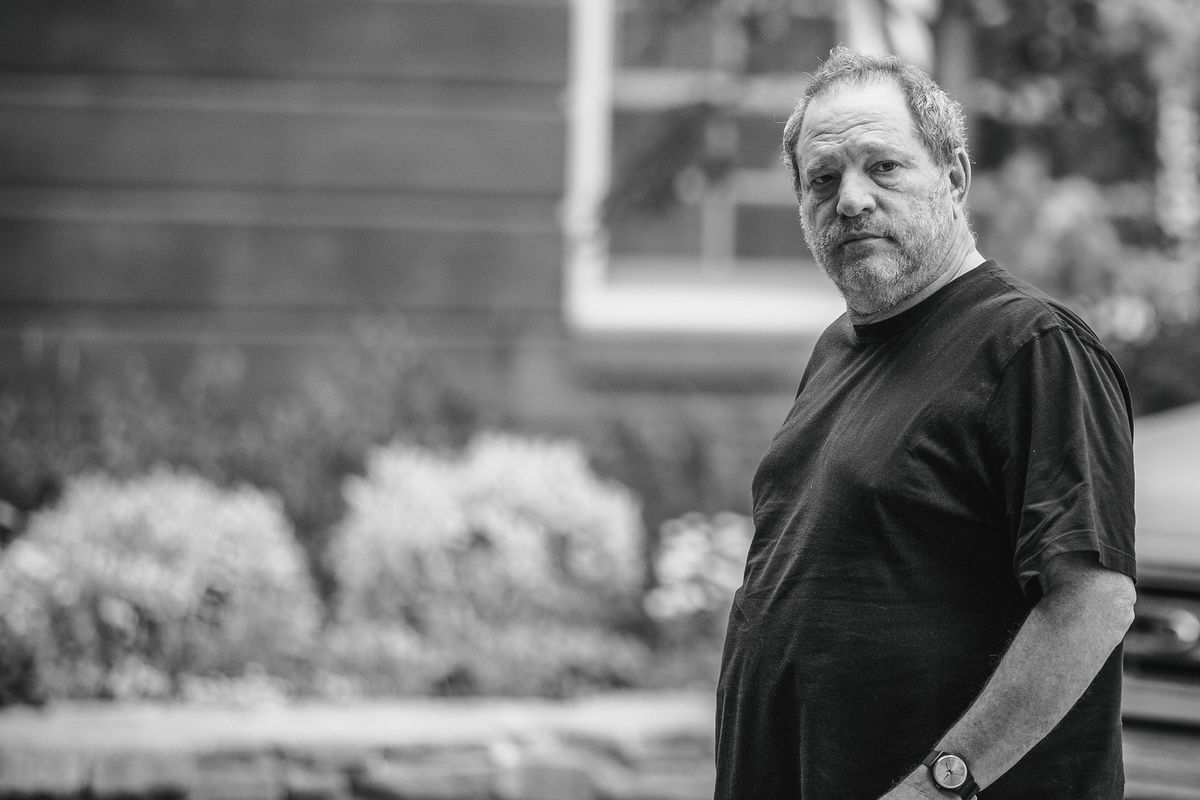 Harvey Weinstein was found guilty of two felony sex crimes on Monday. Weinstein, the disgraced media mogul who has been accused of over 100 instances of sexual misconduct by over 80 women, faced six of his accusers in the State Supreme Court in Manhattan. The charges rested on the accusations by two of the women, Mariam Haley and Jessica Mann. He was acquitted on three additional charges, including the most severe charge of predatory sexual behavior.
In graphic testimony, Haley recounted how Weinstein assaulted her. He lunged at her in his apartment. "I pushed him away, and he kept kissing and fondling me," Haley said. "I got up and tried to walk away, and he pulled me toward him."
Weinstein backed her into a bedroom, despite her pleas. "I don't want this to happen. I'm on my period," she reports having said. He then yanked the tampon out from inside her, and proceeded to force oral sex on her.
"I'm being raped," she thought.
Weinstein has been sent to jail to await sentencing. The charges against him could carry between five to 25 years. In addition to the length of his sentence, another question remains: will Weinstein serve out his time in a men's or women's prison?
◇◈◇
In 2018, only one year after the flood of #MeToo allegations swept the country, Mayor Bill DeBlasio announced that innates may be housed in New York City prisons not according to their sex, but according to their "gender identity."
Trans-identified people actually have a lower murder rate
"There's no reason why transgender inmates shouldn't be allowed the option to reside in housing based on their gender identity" said Assembly Member David I. Weprin, Assembly Correction Committee Chair in a statement released by the city.
New York City contains a separate Transgender Housing Unit (THU), that is meant to provide a safe alternative to trans-identifying individuals — the overwhelming majority of whom are biologically male (less than 1% of applications the THU receives are from female inmates). Despite the fact that the THU primarily houses male felons (62%), the facility is located at the women's prison.
According to The Legal Aid Society, "The THU is now in the women's jail, so transgender women can program with, and on occasion be housed with cisgender women."
There are no checks, however, of the individual's gender identity. The recommendations from the City state that decisions about placement must not be based "solely on the inmate's external genital anatomy and that the transgender [or intersex] inmate's own views with respect to his or her own safety shall be given serious consideration."
This means that, regardless of having undergone any sexual reassignment surgery, male prisoners may be housed with female prisoners.
Prisoners may be marked for transfer to a women's prison based on "identification as transgender or gender non-conforming," or gender non-conforming appearance," among other reasons.
Luckily for Harvey Weinstein, this all means that he may be able to simply identify out of hard time in a men's prison to enjoy the company of women again.
As we previously reported, female prisoners are twice as likely to have experienced childhood abuse than their male counterparts, and eight times more likely to have experienced abuse as an adult. Some estimate the rate of justice-involved women who have experienced abuse is as high as 80 percent.
He wouldn't be the first convicted male rapist to end up in a women's prison in the United States. A series of laws has been sweeping the US making this option increasingly available.
"States and localities in the United States that have passed legislation to allow men to state they are a woman and be given access to women's prisons include Connecticut; California; Cook County, IL; Cumberland, ME; Denver, CO; and Washington, DC. New Jersey has also moved males to women's facilities following lawsuits."
Christopher Dobbs, convicted of 15 counts of second-degree rape and first-degree sexual abuse in 2015 for sex with a minor, is now requesting to be moved to a female prison in Oregon.
◇◈◇
Despite the fact that Haley, Mann, and four other women have put their own reputations on the line in New York to get Weinstein off the streets and away from other women, it might not be enough.
California, where Weinstein faces two more allegations of sexual assault, also allows male sexual predators to be housed with women. Richard Masbrach, convicted of raping and torturing women, is currently being incarcerated in a California women's facility. There, female inmates reported that he raped and assaulted them with foreign objects.
Many leading 2020 Democratic candidates support housing male people in women's prisons based solely on their identity. Warren, Biden, and Buttigieg have all stated their support for seld-id based prison housing policies. All 2020 Democratic candidates also support the Equality Act, which would have the same effect by enshrining "gender identity" into law.
It is unlikely that Weinstein will actually choose to identify as a woman given the severe media spotlight he faces. However, his case demonstrates the dangers of housing male criminals with incarcerated women, most of whom are victims of male violence themselves, based solely on "self-id." If Weinstein could be housed with women, who else could be?
---
Do you want to bring the "gender madness" to an end? Help us write about it! 4W is able to pay our all-female staff and writers thanks to the generous support of our paid monthly subscribers.
Enter your email below to sign in or become a 4W member and join the conversation.
(Already did this? Try refreshing the page!)