Transgender
Trans Journalist Assoc. Tells Media to Kill Stories on Trans Criminals, Censor Detrans People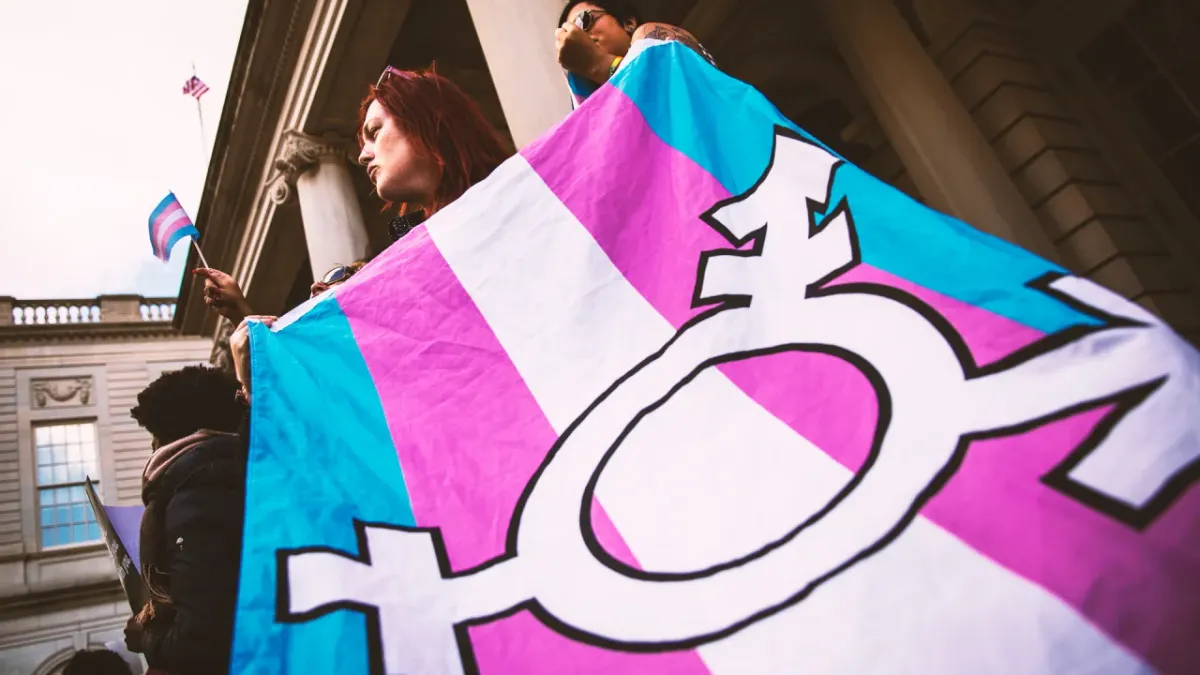 A trans journalist group which advises media on how to cover trans-related topics has published a style guide encouraging media outlets to "kill" stories on trans criminals, censor detransitioners, and erase all references to biological sex.
The Trans Journalist Association, which was established in 2020, advertised its styleguide to its 14.5k followers on Twitter in October, but the document has been available since the organization's inception, and apparently had a far-reaching grasp across many media outlets.
Claiming the style guide as "a tool reporters, editors and other media makers can use to begin to improve trans coverage," the document purports to advise journalists on how to be "respectful" of trans people in their reporting, but veers into propaganda territory with some of its reality-denying recommendations.
In one section, titled "guidance on covering anti-trans hate and disinformation," the TJA encourages media to avoid coverage of certain topics, including detransitioning – wherein a person ceases a gender transition – which the TJA states have been "overemphasized" as well as "sensationalized and given a disproportionate amount of weight in the media."
The association also encourages media to "avoid giving a platform to TERFs or so-called "gender critical feminists," going on to state that "when reporting on fringe groups and hate groups, instead of calling them TERFs or gender critical feminists, use language like transphobic, anti-trans, etc. Avoid referring to anyone as a feminist when they are spreading anti-trans hate."
More egregiously, the TJA encourages writers to avoid any negative press directed at criminals who are transgender. In the section titled "guidance on respectful coverage," the TJA states that journalists should note the consequences for a trans person to have their criminal history disclosed, writing "publishing such information is rarely in the public interest," and that journalists should "Consider killing a story if [they] have no alternatives."
The style guide ends with a list of terms, including ones marked as "to avoid." Among them, any reference to biological sex, writing: "Avoid the terms "biological gender," "biological sex," "biological woman," "biological female," "biological man," or "biological male." These terms are inaccurate and often offensive."
Despite rejecting the concept of biological sex, the TJA also discourages writers from marking transgender people as 'identifying as' whatever gender they do, stating: "This language questions a trans person's gender by calling it an "identity" instead of just stating someone is non-binary or a man/woman." In all cases, the guide seems to steer journalists towards simply never identifying a person as being trans save for instances it is overtly positive coverage.
Reacting to the guide's recommendations, prolific feminist journalist and writer Jo Bartosch says the Trans Journalist Association is undermining faith in the press.
"How can we [journalists] do our jobs and hold those in power to account when we're told the truth itself is offensive or unspeakable? This guide is a disgraceful assault on freedom of expression, journalistic integrity and the right of public to be told the truth."
Bartosch points to the Wi Spa incident as an example of journalists shirking their responsibility to tell the truth. At the time the news first surfaced, journalists scrambled to make excuses for a male's presence in the women's changing room at a Korean spa only to later discover the man was a serial sex offender.
"The first duty of a journalist is to the truth; it is imperative that we communicate the facts to our readership." Bartosch says, "And yet from the coverage of the Wi Spa incident to men in women's sports, many outlets are sacrificing this most fundamental value to placate what is a movement of angry, delusional misogynists."
Bartosch ends that she "would hope most editors and journalists would laugh [the style guide] out the newsroom," but there is some indication that the Trans Journalist Association has a fair amount of media reach.
The TJA states it has a "non-hierarchal leadership structure," but lists its organizing committee as including names such as Cassius Adair, a visiting associate professor at New York University; Gillian Branstetter, a trans-identified male who works at the National Women's Law Center; Jess Kung, a non-binary production assistant at NPR; and Emily VanDerWerff, who has written for Vox, the Guardian, and the Lost Angeles Times.
In March, Open University Philosophy of Sport Senior Lecturer Jon Pike had one of his articles on trans-identified males in women's sports edited without his consent to abide by the TJA style guide.
The Association's guide was also advertised as a key reporting resource by AJ+ to its 1.2 million Twitter followers in December 2020.
---
Do you want to bring the "gender madness" to an end? Help us write about it! 4W is able to pay our all-female staff and writers thanks to the generous support of our paid monthly subscribers.
Enter your email below to sign in or become a 4W member and join the conversation.
(Already did this? Try refreshing the page!)