Parents are expressing outrage after footage and photos from a Kentucky High School assembly have revealed some disturbingly inappropriate conduct by students and school employees.
Questions about student safeguarding are now being asked after the Hazard High School Athletics Department uploaded posts featuring photos and videos from their recent homecoming event. But while such school gatherings can be fun and frivolous for students – this one definitely crossed the line.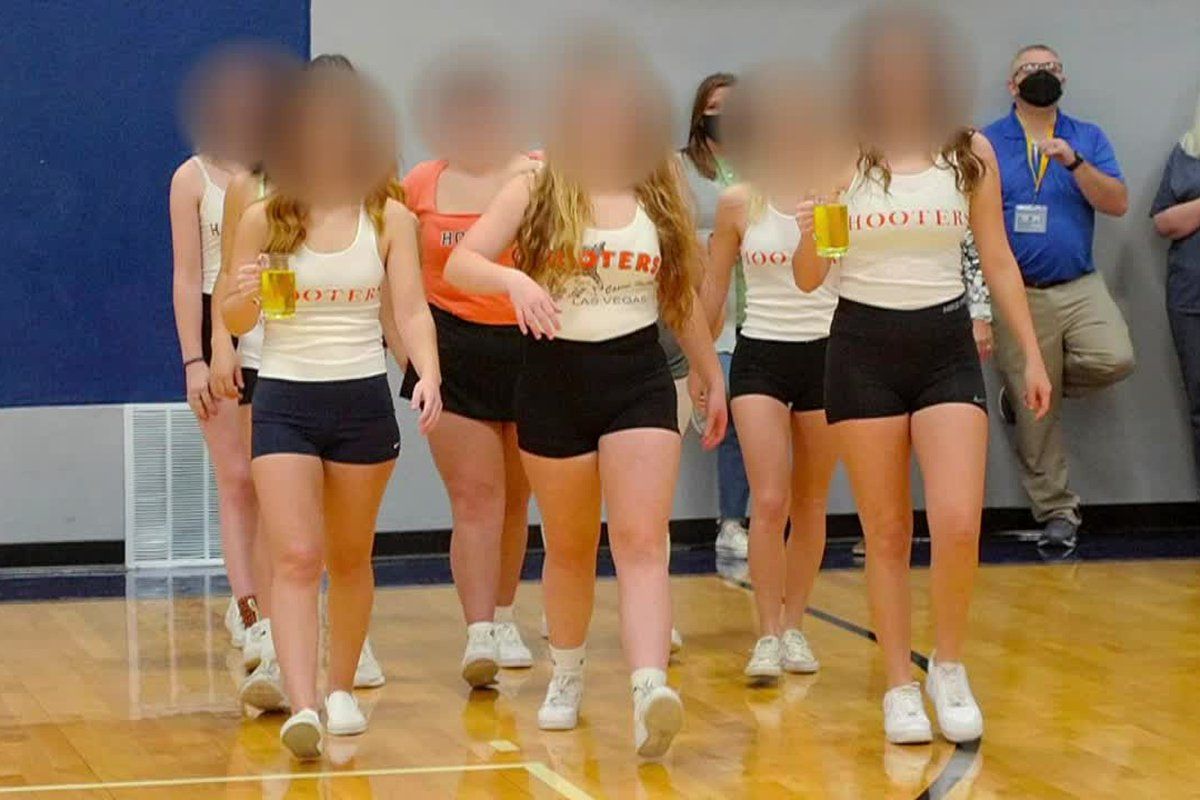 Media from the event showed female students dressed as Hooters servers in short shorts and tank tops, carrying mugs of what was meant to look like beer.
But perhaps even more eyebrow-raising was the conduct of the boys – who were dressed in skimpy women's lingerie and seen mimicking lapdances and highly sexual behaviour with adult male school officials.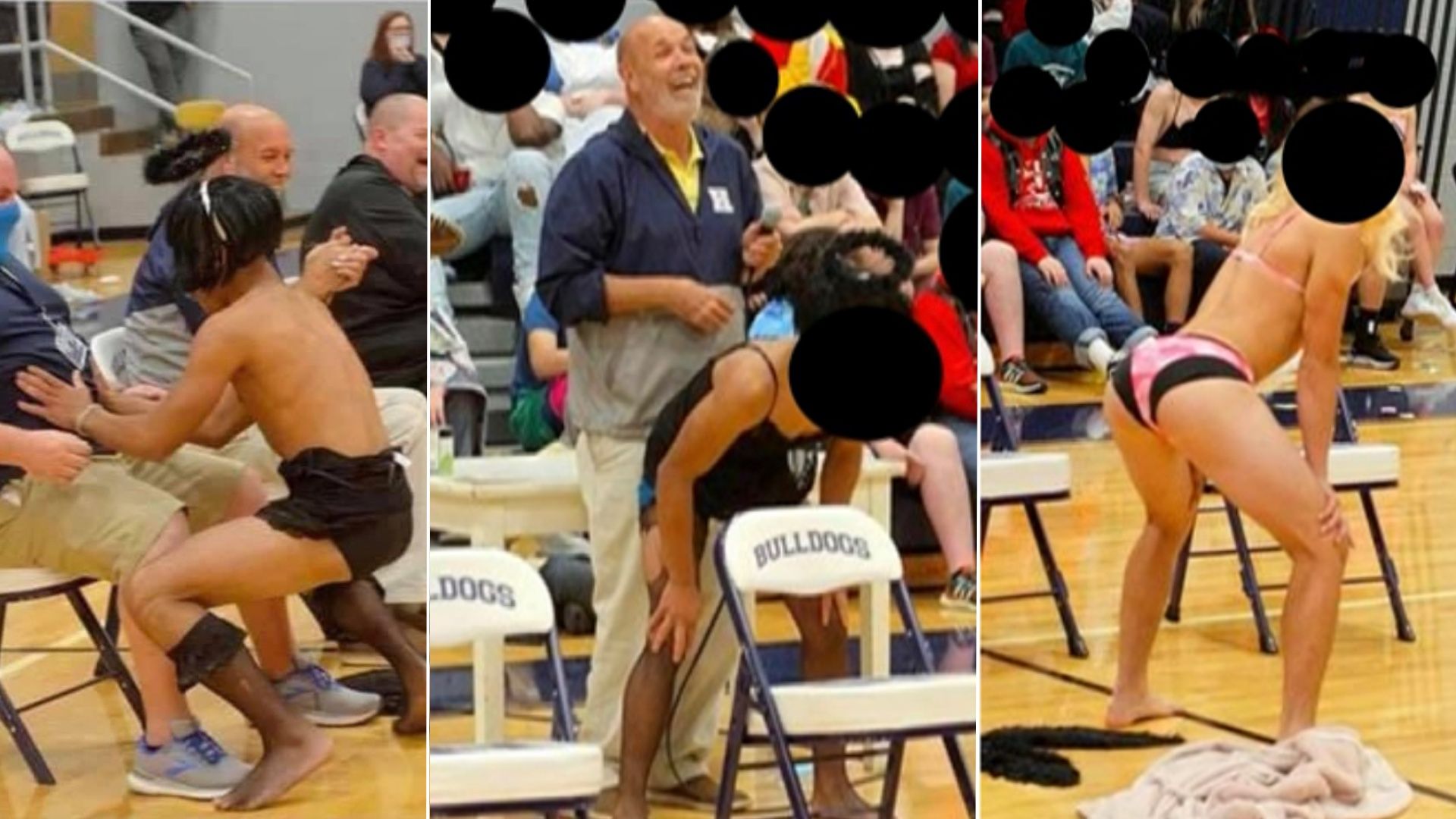 Some users were quick to identify that one of the adult men being gyrated upon by a young male student in lingerie as none other than the principal of the school, Donald Mobelini.
Mobelini is also the Mayor of the city of Hazard.
Some students were even "paddled" and spanked as part of the homecoming event.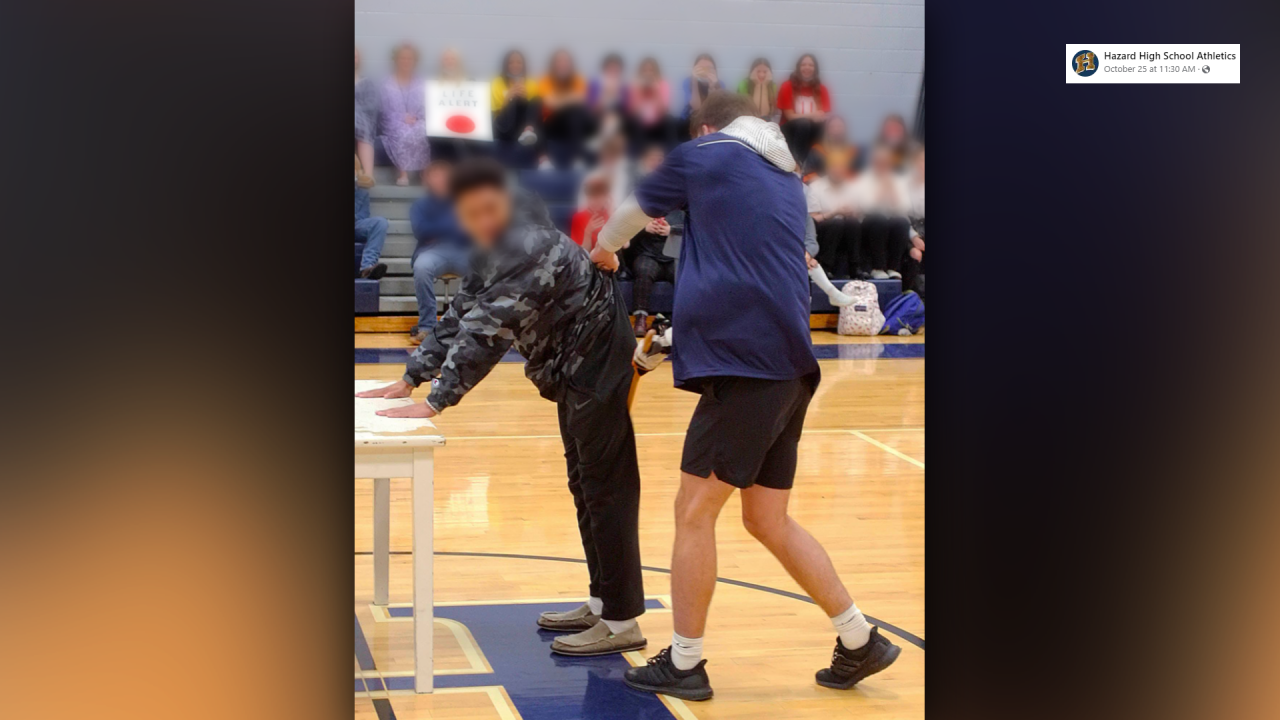 The posts from the Facebook page have since been removed, and school officials have stated that they are investigating the situation and will take "appropriate action."
---
Only when we know about the violence women and girls face are we able to make a difference. Help us expose male violence by becoming a monthly donor! The generous support of our readers helps to pay our all-female staff and writers.
Enter your email below to sign in or become a 4W member and join the conversation.
(Already did this? Try refreshing the page!)