Middle East
Hundreds of Women Speaking Out against Compulsory Hijab Despite Threats
... and accusations of "islamophobia."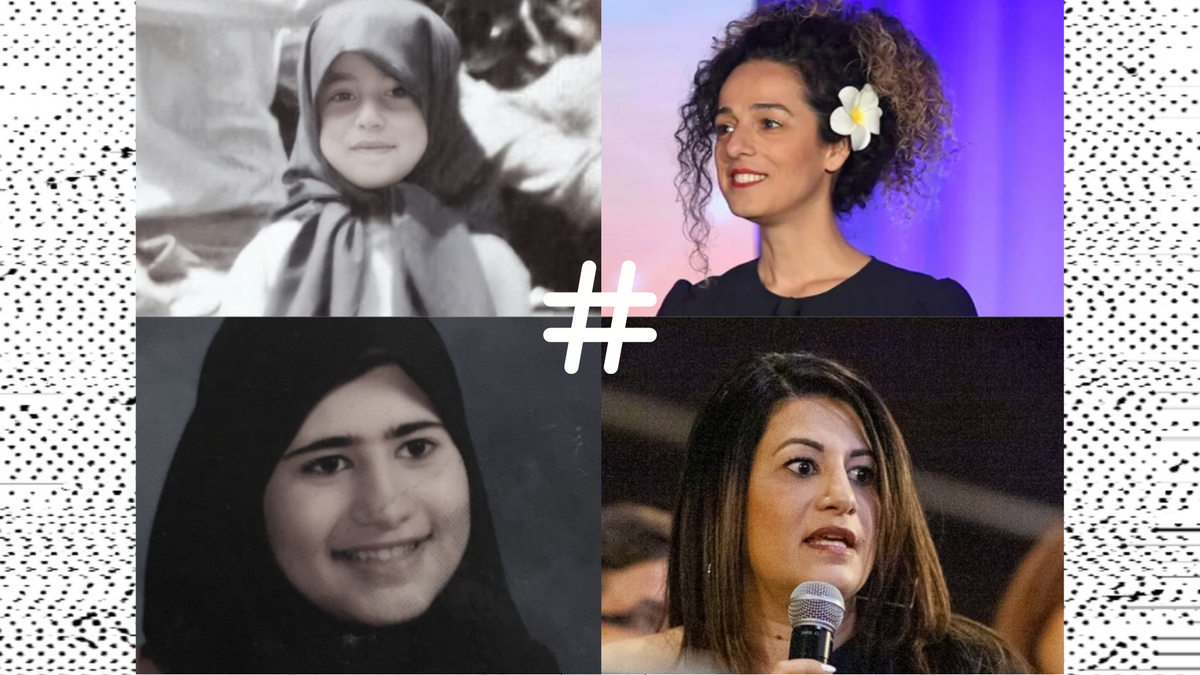 Iranian journalist Masih Alinejad launched a new campaign on social media, called #LetUsTalk, against the compulsory wearing of the hijab in December 2021, supported by hundreds of other women. Women who have been forced to wear veils were encouraged to share their stories with a picture to join the campaign. The hashtag went viral and, in January 2022, the campaign made it to the cover of the German newspaper Tagesspiegel in their print version.
Alinejad received support from Yasmine Mohammed, a Canadian women's rights activist and author of "Unveiled." According to her, what sparked the new campaign was the removal, in December 2021, of an article from Canadian Medical Association Journal (CMAJ), protesting about a previous article, tittled "Implementing social interventions in primary care."
The article that was removed, "Don't use an instrument of oppression as a symbol of diversity and inclusion," criticized the use of a picture showing a young girl wearing a hijab. Women from the Middle East, who were forced to cover up from a young age, reject the claims by so-called "liberals" that wearing of a hijab is a symbol of equity and diversity, or that the fight against the compulsory hijab "causes islamophobia."
"In Iran, I was told if I don't wear a hijab, I get kicked out from school, I get jailed, lashes, beaten up, and kicked out of my country. In the West I'm told, sharing my story will cause Islamophobia. I'm a woman from the Middle East and I am scared of Islamic ideology. Let us talk," wrote Alinejad on December 28, 2021. "When we fight against forced hijab, we are fighting against the main pillar of a religious dictatorship."
Alinejad was herself incarcerated when she was 18 years old for her writings criticizing the Iranian government. She said she started wearing a hijab when she was seven, even inside of her home. When her father was not around, she would remove it.
In 2014, through her campaign My Stealthy Freedom, Alinejad fronted the White Wednesdays campaign, which included hundreds of videos of women removing their scarves. She had posted a picture of herself driving in Lebanon without a veil to social media, describing the "simple freedom of feeling the wind in her hair for the first time," a story covered by the BBC in 2018. This description later became the name of the book she published that same year, called "The Wind in My Hair."
But since 2019, Iranian women in the country who take part in White Wednesdays could be jailed for up to ten years.
In fact, at least eleven anti-compulsory hijabs activists are incarcerated in Iran at the moment, according to Ms Alinejad.. One 20 year old woman, she says, has been sentenced to 24 years in prison.
Yasmine Mohammed, who founded the organization Free Hearts, Free Minds, after she escaped a forced, abusive marriage to an Al-Qaeda operative, stated for 4W.Pub:
"We started the #LetUsTalk campaign because we are so frustrated with being silenced from both sides. Islamists on the political right smear us, abuse us, imprison us and even kill us. Western progressives on the political left deplatform us, silence us, and call us Islamophobes. It's not hateful to speak the truth about our traumas. It's not hateful to tell our stories and to fight for our rights."
Yasmine Mohammed says that the campaign was also inspired by the words of the late Scottish activist Magdalen Berns, who said "It's not hate to defend your rights… and it's not hate to speak the truth."
The #LetUsTalk campaign has received a huge backlash, according to many of the women taking part in the online protest. Alinejad said in a tweet that the "Supreme leader of the Islamic Republic accused us of taking money" for taking  the scarves off. She also complained that the campaign and the protest only received media coverage outside of Iran.
In July 2021, Alinejad was the target of an Iranian secret service's plot to kidnap her from her exile in New York and forcefully bring her back to Iran. After being hounded out of her home country for her journalism, she spent some time in the UK, and now works for the Voice of America Persian. Due to her activism, some of her family members remaining in Iran are reportedly in prison. On January 8, Masih Alinejad was nominated for the 2022 Nobel Peace Prize for her work on human and women's rights.
---
4W provides paid writing work for over 50 women in countries spanning the globe. This work is made possible thanks to our paid monthly subscribers. Join today to support our work!
Enter your email below to sign in or become a 4W member and join the conversation.
(Already did this? Try refreshing the page!)