News
New Documentary Will Give Voice to Women Whose Male Partners Claimed Womanhood
Behind the Looking Glass by Indian filmmaker Vaishnavi Sundar will be the first film in history on 'trans widows', women whose partners have transitioned.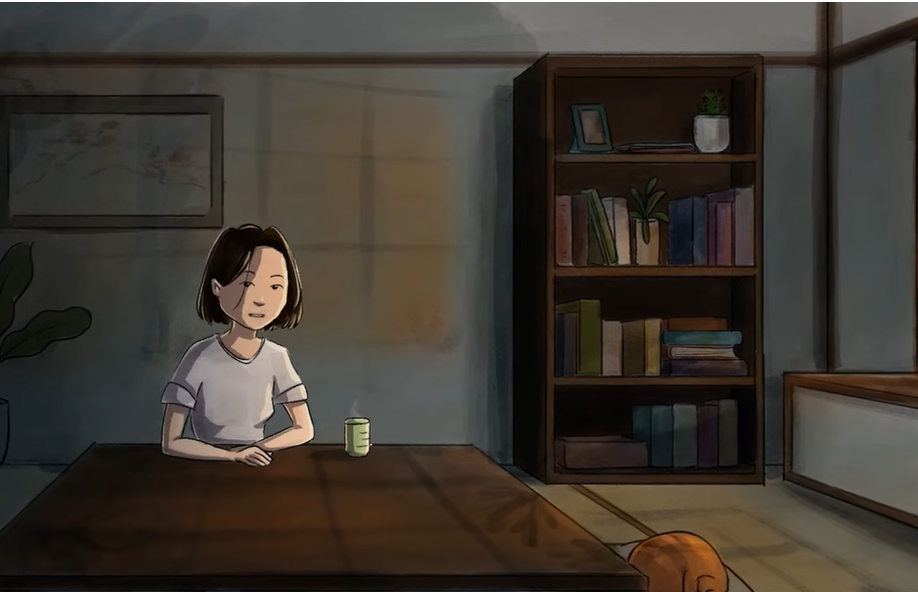 "In a marriage where your partner started to use drugs or cheated on you, you would find therapists, support groups and other women who would say 'this is not your fault', but on this topic, people are very quick to question whether or not you responded to it correctly," says an unidentified woman in the trailer to "Behind the Looking Glass" (BTLG).
The new documentary by Indian feminist filmmaker and women's rights activist, Vaishnavi Sundar, which should be released by the end of 2023, may as well set the tone for the feminist fight for years to come. Ms. Sundar, who has been making documentaries for over a decade, spoke to dozens of women who were caught in the very heart of gender ideology: the wives and daughters of men who have declared that they are women, leaving a trail of destruction in their families. It is the first documentary ever to delve into this topic.
According to the documentary trailer, released on her Youtube Channel, the feature-length BTLG will "document the stories of women whose partners 'transitioned.'" The premise is that women whose male partners claim womanhood for themselves are being silenced, as evidenced by other women Ms. Sundar spoke to.
"I want women to be angry that we're not being listened to, and that we're being lied about," said one of the trans widows interviewed by Ms. Sundar, who features in the trailer. Another woman says "Why are they not listening to the voices of women?"
Censorship reared its head even during the first promotion phase of Behind the Looking Glass. when Instagram censored Ms. Sundar's trailer. When she shared it to her account in the effort to launch a fundraising campaign to complete the film, she received a notification that said "This video may contain graphic and violent content".
4W spoke to Ms Sundar on June 5, to bring readers up to speed on the making of this important work.
"The striking thing about this documentary is that, while there are a lot of women who are happy to speak about their experiences publicly, there are also a significant number of women who are not able to talk about this story, but they want to record their experiences nonetheless, so they had to be anonymous," explains the filmmaker. Ms. Sundar decided to create animated characters for the women who can't speak publicly.
Ms. Sundar said that she is creating these characters from "scratch," trying to capture their cultural differences and to be "truthful about their location." That way, she says, viewers will be able to relate to real people.
Ms. Sundar got the idea for the documentary after reading women's stories, many published on the Trans Widows Voices website. Two years ago, she approached the women behind the project. With their help, Ms Sundar says, contacting women who would like to speak about their predicament was made infinitely easier to overcome concerns around trusting her work. They were willing to tell their stories, she was willing to amplify their voices, answer their questions and ensure that their wish for anonymity would be respected when necessary. "Maybe one day they will be able to speak publicly," Sundar told 4W.
A spokeswoman for the Trans Widows Voices group stated to 4W: "Trans Widows Voices would not have supported and participated in this film if we did not have full confidence in the film maker. Vaishnavi is a wholly woman centered feminist and we trust her to amplify Trans Widows Voices which are all but ignored by the mainstream media. We're excited and impatient to see the finished product!"
Ms Sundar also revealed that, after the official release of BTLG, she plans to release the full stories of the women featured in the documentary. She will be able to do that because some women talked to her for hours during the interviewing phase. It is all recorded, and she has spoken to over 40 women during a period of two years. Eighteen of these stories are set to feature in BTLG. After that, she will be launching, every month, the complete story of each woman. "So if someone says, 'I can relate more to (this woman) and I want to know about her story', don't worry, you're going to listen to it," Vaishnavi Sundar told 4W.
There is also an issue that Ms. Sundar mentions in the first teaser trailer for BTLG, released on October, 2022: the fact that the Trans Widows website is apparently being accessed by a significant number of people who live in places that, as Sundar says, "are notorious for treating women like crap." Sundar told 4W that this is no coincidence. "If there are people accessing this website from, let's say, Saudi Arabia, you have to start wondering, obviously nobody is coming to this website by 'mistake.' You can't just type something and suddenly arrive at the Trans Widows website by mistake, you genuinely sought it out. Somehow," Sundar says, "this reached them."
"It makes sense that, in more oppressed countries, men would want to caricature women in that way. (...).… their perspective of a woman comes from the fact you are an oppressed creature, and in order to imitate us, they believe that, by being oppressed, is the one way of doing that," she added.
Ms. Sundar also revealed that during the making of the film, she interviewed women from many countries, including France and Belgium, and that the women featured in her film come from places such as Japan, Australia, Germany, UK and the USA.
Anyone willing to contribute financially to the production of this film can do so by making a donation to Ms Sundar on Paypal or by buying merchandise on https://www.violetvend.com/fearless-female.
Enter your email below to sign in or become a 4W member and join the conversation.
(Already did this? Try refreshing the page!)