single-sex spaces
UK: Women Recount Staff Denying there were Men in Single-Sex Hospital Spaces
Despite doubts, these women believed health professionals had no reason to lie to them about other patients' sex.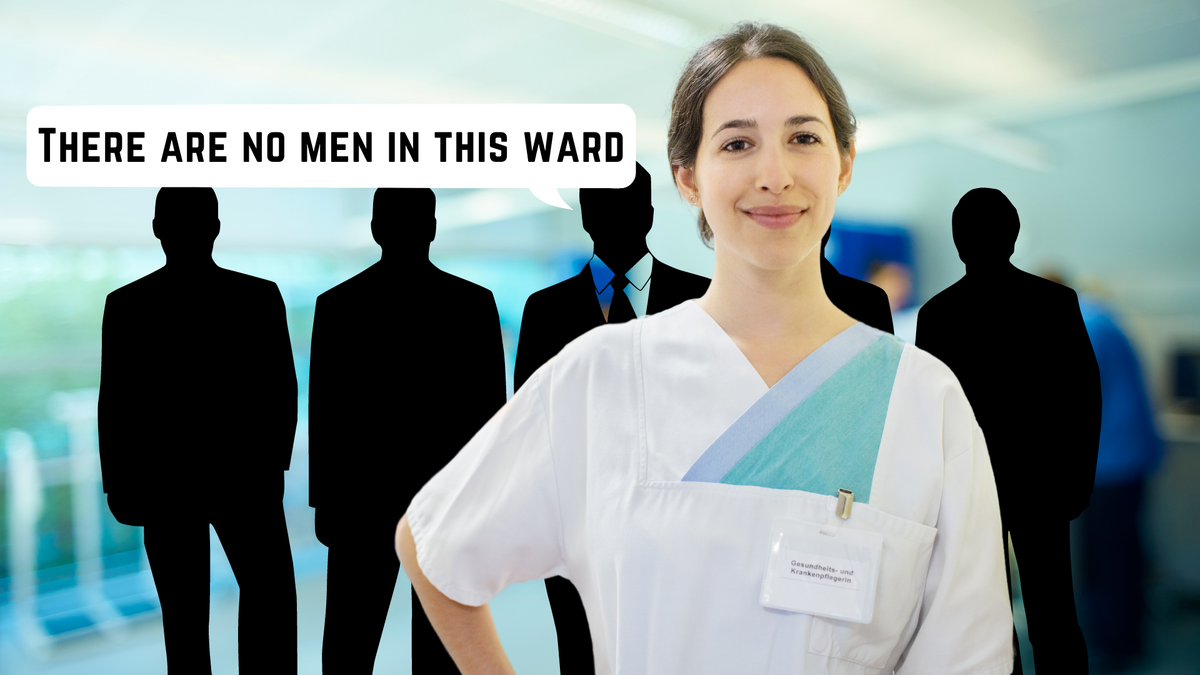 On the morning of January 27, 2022, a British woman named Gilly (not her real name) took to Twitter to complain that there was a male individual who she "strongly believed" to be trans with her in a female-only ward.
Besides noticing the physique and male pattern of violent behavior of the patient called "Brenda," she was also alarmed by a visitor who called the patient "Alfred." Distraught, Gilly sought support on Twitter; she had complained about the presence of this person in the ward to the hospital staff, but the nurses asked her why she thought that "she" was a "he."
Gilly's story went viral, with thousands of likes and retweets, and some people tagged the House of Lords peer Baroness Nicholson of Winterbourne, who retweeted her story and wrote that she was now "on the case."
Days later, Gilly heard from a journalist that the hospital staff "confirmed" the patient was, in fact, a "cis woman." On February 3, Gilly tweeted an apology, asking herself how on Earth could she have mistaken a woman for a man. Then, after being hounded by trans activists and mocked online for the supposed mistake, she deleted her Twitter account, which she had held for 11 years.
"I'm a survivor of long domestic violence. I'm a survivor of rape while a patient with PTSD and anorexia."
However, after the March 16 debate in the House of Lords, where the public has learned that a woman was, allegedly, raped in a single-sex ward by a man who said he was trans, Gilly started to reevaluate her own experience. She has been encouraged by other women to find out whether the hospital staff's claim that there was no man in the female-only room with her was a lie.
In the case brought forward by Baroness Nicholson in the House of Lords, the woman reported the rape to the police. However, she was disbelieved, because the hospital staff claimed that there was no man in the hospital ward with the victim at the time, so she couldn't have been raped. This news story made Gilly doubt that the ward nurses had told her the truth about the trans patient's sex.
In her initial Twitter complaint, on January 27, Gilly wrote that the male patient was showing violent behavior and had spent the previous night "trying and succeeding, to slap staff from bed when approached and throwing items at the glass window." She added that this behavior almost made her leave, despite being unwell and waiting for tests.
"(Alfred/Brenda) shouts continuously," she wrote, tweeting that she was also sharing a bathroom with "Brenda."
"I'm a survivor of long domestic violence. I'm a survivor of rape while a patient with PTSD and anorexia," she added.
Gilly told 4W that she "nervously approached a nurse" at 10 pm on January 26, and was advised to speak to the ward nurse in the morning. However, according to her, the meeting didn't go well. They asked her what made her think that "she" (referring to the male patient) was a "he." The nurses also told Gilly that the wards were "mixed-sex." There were rooms called bays along the corridor of the ward. "The bays housed six beds and it was the bays that were single sexed… every corridor you pass clearly has men in one (single-sex bay), women in another."
"I was offering to be drugged up to cope."
According to Gilly, seeing the inability of the hospital staff to deal with her concerns, she even suggested that she should take an extra dose of her anxiety pills to help her get through the situation. "I was offering to be drugged up to cope," Gilly recounted.
Following the meeting, Gilly wrote that she was discharged "within half an hour" from the hospital without being further tested, despite spending the night there for that very purpose. Tweeting from home, she said that she felt violated and humiliated. "After returning from hospital, I had a complete meltdown, crying, slurring my speech, I was all over the place."
Gilly set up a new Twitter account shortly after, in February, and she was made aware of a clause known as "Annex B." When she learned of other cases in which women were lied to about the presence of men on female-only wards, she tweeted that she wished she had not apologized or deleted her account. "In hindsight… I will never fully believe I was told the whole truth. It's one big cover-up."
"The more I've become involved in and aware of this issue, I am incredibly skeptical of my own judgment being 'confirmed' as incorrect," she tweeted on March 19.
"I also started to doubt whether or not the hospital had been truthful because I'd been made aware of the NHS Pledge and a clause known as Annex B. I'd heard how they were covering up and protecting trans rights over women's and the woman's rape was the final straw which led me to open up again."
I was told that the definition of "woman" was "problematic"
Another woman, Lily from Wiltshire (pseudonym), confirmed to 4W that she went through a similar ordeal.
Lily was using a women's toilet at the hospital she was in when a man came out of one of the cubicles. When she complained to staff about his presence there, she was told by one of the security guards that the hospital was "trans friendly" and was asked if the person was "dressed as a woman." According to Lily, the guard also informed her that the definition of "woman" was "problematic."
She told 4W:
"The women's main toilets at my local hospital consist of a row of cubicles with gaps at the top and bottom, so privacy is limited. Privacy and safety in public spaces are important to me but the toilets are clearly marked Female so I didn't hesitate to go in.
After I had been in there a few minutes, a man came out of a nearby cubicle. On seeing me, he stopped in his tracks, glared at me and went back in, locking himself in. I was shocked but began to wash my hands very quickly at the row of washbasins. I just wanted to get out of there."
Lily recounted the moment he came out again, "stood just feet away" from her and "stared fixedly" at her with an "angry expression on his face." She left the toilet in a hurry because she "didn't feel safe" and, five minutes later, the man came out of the toilet, stared at her again and left.
Lily says that she was promised a follow up on the incident but nothing happened, so she sent a written complaint to the hospital. A nurse contacted her to say that the man she mentioned using the women's  toilet had been tracked down by checking CCTV and that the person was, in fact, "a woman."
"I was taken aback but she was adamant; the person was a woman."
"I was taken aback but she was adamant; the person was a woman," added Lily. Despite her doubts, she thought "why would a healthcare professional lie to me?" But after learning about the case mentioned by Baroness Nicholson in the House of Lords, she became certain that she too had been gaslighted by the hospital staff.
"When I read of the woman who had been raped in an unnamed hospital but had been told by NHS staff that it was not possible (for her to have been raped) because there was no man on the ward, Lily stated, "it was a lie. That poor woman was lied to."
"Now I'm wondering whether I've been lied to as well."
Finding the truth - is NHS breaching the same-sex hospital wards policy?
Both women, "Gilly" and "Lily," told 4W that they are now seeking clarification from the hospital they stayed in. Lily says that she has already asked the hospital if Annex B applied to her case. "I know it does; I just want confirmation," she stated. The hospital has promised a formal written response to her by April 2022. "I am not letting this go. I am furious."
Gilly also wants to confirm if the hospital lied to her about the person who she believes was a trans-identified male, saying that this individual was a "cis woman."
"Until I can get concrete proof, all I have is my gut, my eyes and ears," Gilly concluded.
Baroness Nicholson said on Twitter recently that she has been made aware of at least ten cases in which patients were told by hospital staff that there were no individuals of the opposite sex in the single-sex spaces they were using.
---
Do you want to bring the "gender madness" to an end? Help us write about it! 4W is able to pay our all-female staff and writers thanks to the generous support of our paid monthly subscribers.
Enter your email below to sign in or become a 4W member and join the conversation.
(Already did this? Try refreshing the page!)