News
Norway: Woman Fired after 'Transphobic' Tweets Sues Former Employer
Rianne Vogels was fired from a nonprofit for criticizing the transing of girls and for joining social network Gettr.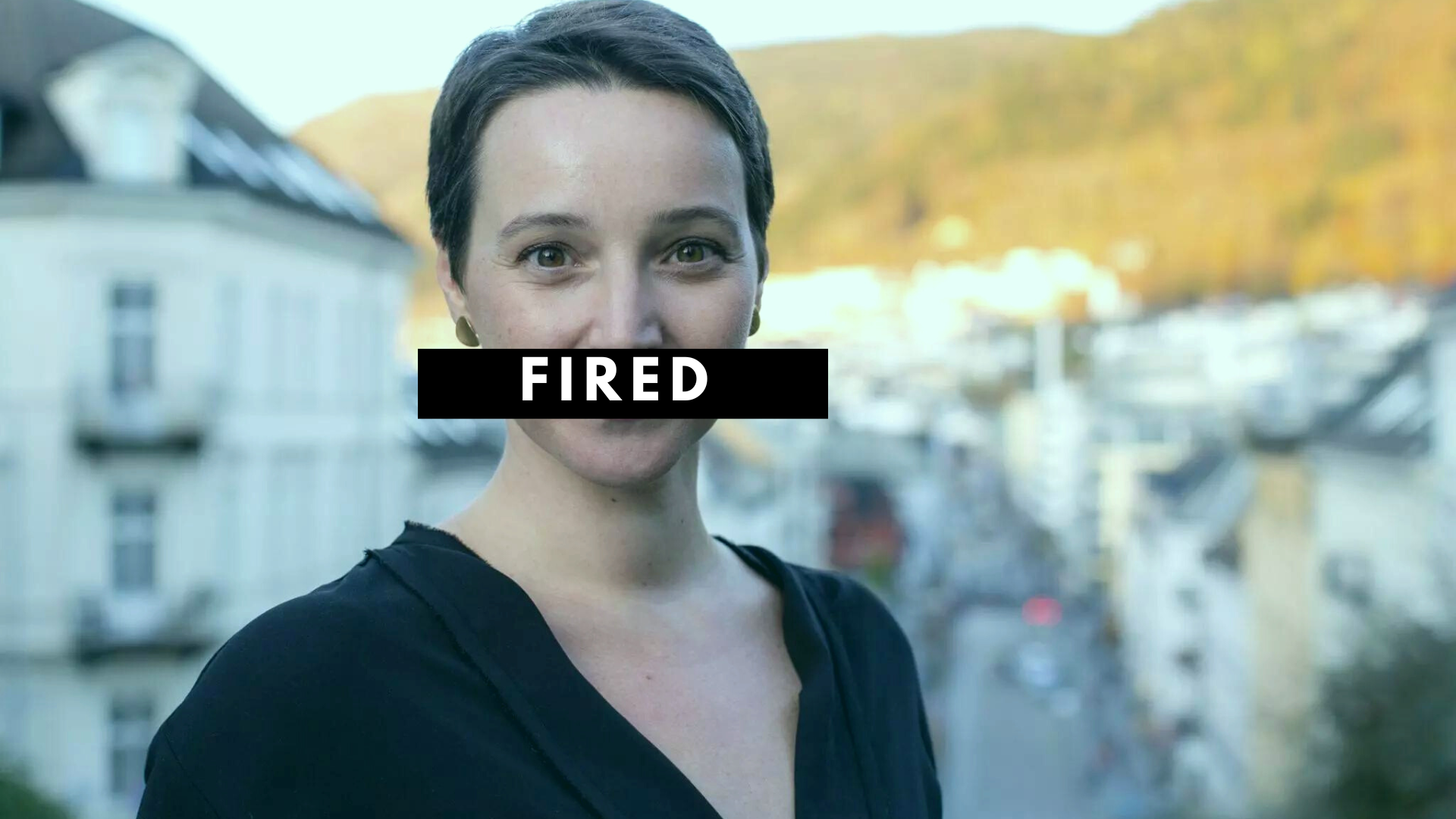 Rianne Vogels, former head of strategy and finance at Papillon, a non-profit organization, was fired in March, 2022, after she tweeted about the high number of girls and young women who are questioning their sex and seeking medical treatment for what is commonly called "gender dysphoria."
In February 2022, Ms Vogels posted to her Twitter account in English: "Transition gives girls and young women unprecedented opportunities to 'lean in': literally one of the guys; a brand; merch; medications, surgeries just for you." She was criticizing the "affirmative model" from the Dutch Protocol, currently the preferred method adopted by several countries to attend to young people who believe they are "transgender." The affirmative model has been recently put into question, with Sweden leading the push for more studies on the effectiveness of puberty blockers or surgeries on minors.
The next day, during a work meeting with her manager, an email reached her employer with a complaint about her social media activity and Ms Vogels was told that the matter is going to be taken to the organization's chairman. Later that day, Vogels received a text message telling her she was no longer an employee at Papillon.
The email sent to her employer by Ron Scofield, expressed "concerns" about Vogels' social media activity. The message said that she "has joined Gettr, a social media platform made by Jason Miller, a former Donald Trump aide and sadly contains multiple instances of racism, and it is fair to say it has a strong anti-multicultural streak, including hatred of muslims." Next, the electronic message shows a screenshot of Vogels's tweet from February 2022 on transition for girls, accusing Vogels of "ridiculing young women". The email finishes with "I thought her tweets and social media presence does not reflect well on the social diversity and multicultural message of Papillon."
Believing she was unfairly dismissed, Vogels is taking her former employer to court. The trial started on March 28, 2023. Her case has similarities to Maya Forstater in the UK, who was fired after questioning gender ideology on Twitter. Both women have taken a position of criticism on policies that affect their employers' ability to deliver their services taking into account the needs and rights of women and girls.
Ms Forstater, who became a witness for Vogels' trial in Norway, was scrutinized in court about her intentions with her criticism and, at first, she lost her case in which she argued unfair dismissal. She won her appeal months later and her freedom of speech and her criticism of gender identity were considered "worthy of respect in a democratic society."
Papillon is an organization working and promoting meeting places, such as camps, for youngsters and young people from a "cross-cultural or migrant background aged 15-30." The aim is to promote networking among minorities to "get into Norwegian culture", according to Vogels's testimony on the first day of her trial.
Ms Vogels testified that she started voicing her criticism on gender ideology to alert her employer about the implications of allowing self-ID laws on women's rights. According to Women's Declaration Norway (WDI Norge), Vogels said in court on March 28: "The organization should work to strengthen girls and women with minority backgrounds to make their own choices and with empowerment. Monday meetings, the oldest initiative, weekly meetings for girls and women, with different themes. Later expanded to boys and girls. Summer camp for girls. Offers for adult women and men, on various topics - child protection, Norwegian culture, etc".
Ms. Vogels also testified that she joined Gettr to be able to follow women who had been banned from Twitter for expressing criticism of gender ideology. "I realized that this was one of the harassing emails that those who participate in the debate about gender often receive," she told the court, "and now this is happening to me. They are sent to scare women into shutting up."
The trial continues.
---
Do you want to bring the "gender madness" to an end? Help us write about it! 4W is able to support our all-female staff and writers thanks to the generous support of our paid monthly subscribers.
Enter your email below to sign in or become a 4W member and join the conversation.
(Already did this? Try refreshing the page!)