Abortion
Oklahoma Woman Sentenced to Four Years for Miscarriage
Woman of Native American descent sentenced for first-degree manslaughter.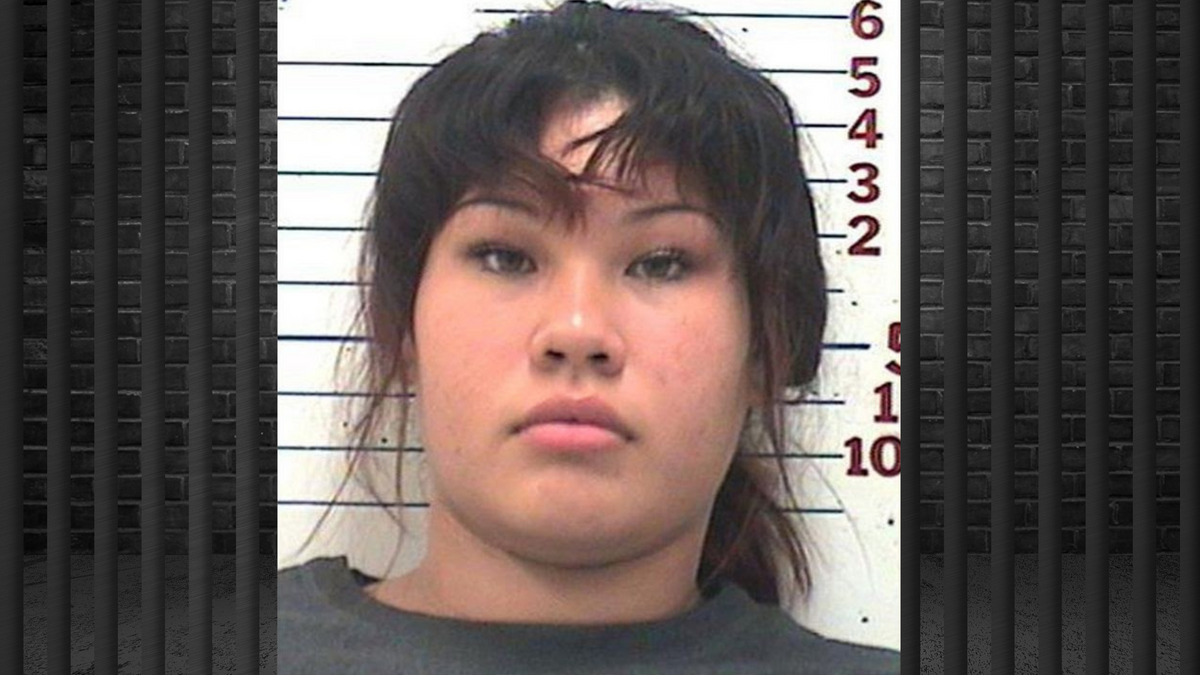 A woman in Oklahoma has been sentenced to four years in prison after being convicted of manslaughter for suffering a miscarriage. Brittney Poolaw was between 15 and 17 weeks pregnant when she miscarried in January 2020 and sought medical assistance.
When she arrived at Comanche County Memorial Hospital in Lawton, Oklahoma, on January 4, the umbilical cord was still attached to her fetus. She later admitted to police during questioning of having used methamphetamines and marijuana while pregnant. Soon after, she was arrested and charged with first-degree manslaughter and imprisoned for over 18 months on a $20,000 bond. On October 6, she was convicted after less than three hours of court deliberation.
The Comanche County District Attorney's Office in Oklahoma said her methamphetamine use was the cause of the loss of her fetus. However, the cause of death as listed by Poolaw's medical report specified a genetic anomaly or placenta abruption. The fetus' autopsy report found evidence of an unspecified "congenital abnormality" and "placental abruption and chorioamnionitis." Medical examiners did note there was evidence of Poolaw using methamphetamine as it was found in the baby's liver and brain, but did not declare its presence as the cause of the miscarriage.
Poolaw is of Native American descent. Native American women have more than twice the maternal mortality rate of white women and are 150 percent more likely to have pregnancies that terminate in stillbirths — defined as fetuses over 20 weeks — than white women, according to the CDC. Some research suggests this is linked to Native American women's disproportionate poverty rate.
Poolaw is being legally represented by The National Advocates for Pregnant Women (NAPW). Oklahoma state law classifies as "misdemeanor manslaughter" a death which occurs during the act of a misdemeanor. In this case, prosecutors argued that Poolaw miscarried because she had used methamphetamines, which is a misdemeanor. But NAPW contends that Oklahoma's manslaughter laws do not apply to miscarriages, which are classified as a loss of pregnancy that occurs before 20 weeks. Moreover, Oklahoma law prohibits the prosecution of the mother unless she committed "a crime that caused the death of the unborn child."
A statement from NAPW titled "Oklahoma Prosecution and Conviction of a Woman for Experiencing a Miscarriage is Shameful and Dangerous" notes,
"Contrary to all medical science, the prosecutor blamed the miscarriage on Ms. Poolaw's alleged use of controlled substances. Not even the medical examiner's report identifies use of controlled substances as the cause of the miscarriage. Even with this lack of evidence, the prosecutor moved forward with the charge. On October 5, after just a one-day trial, Ms. Poolaw was convicted and sentenced to a four-year prison term."
In April 2021, Oklahoma's governor signed three bills that will severely restrict abortion access in the state — including a ban on abortions after six weeks. The new laws are scheduled to take effect in November.
Lynn Paltrow, founder and executive director for NAPW, told USA TODAY the group learned of about 57 other cases in Oklahoma similar to Poolaw's that had taken place since 2006. Statistics obtained by the NAPW show that cases like Poolaw's, in which women are prosecuted for miscarriages or stillbirths that the state decides they caused, and/or for drug use during pregnancy— are becoming increasingly more common. A total of 1,600 women in the United States were prosecuted for actions during their pregnancies since the legalization of abortion in 1973, and 1,200 of those women were prosecuted after 2006, the NAPW
NAPW's website lists recommendations for ways to support Poolaw, including sending her a letter and donating to their organization to offset legal costs.
---
Only when we know about the violence women and girls face are we able to make a difference. Help us expose male violence by becoming a monthly donor! The generous support of our readers helps to pay our all-female staff and writers.
Enter your email below to sign in or become a 4W member and join the conversation.
(Already did this? Try refreshing the page!)