Child abuse
Omegle Allowed Pedophile to Abuse 11-Year-Old Girl: Lawsuit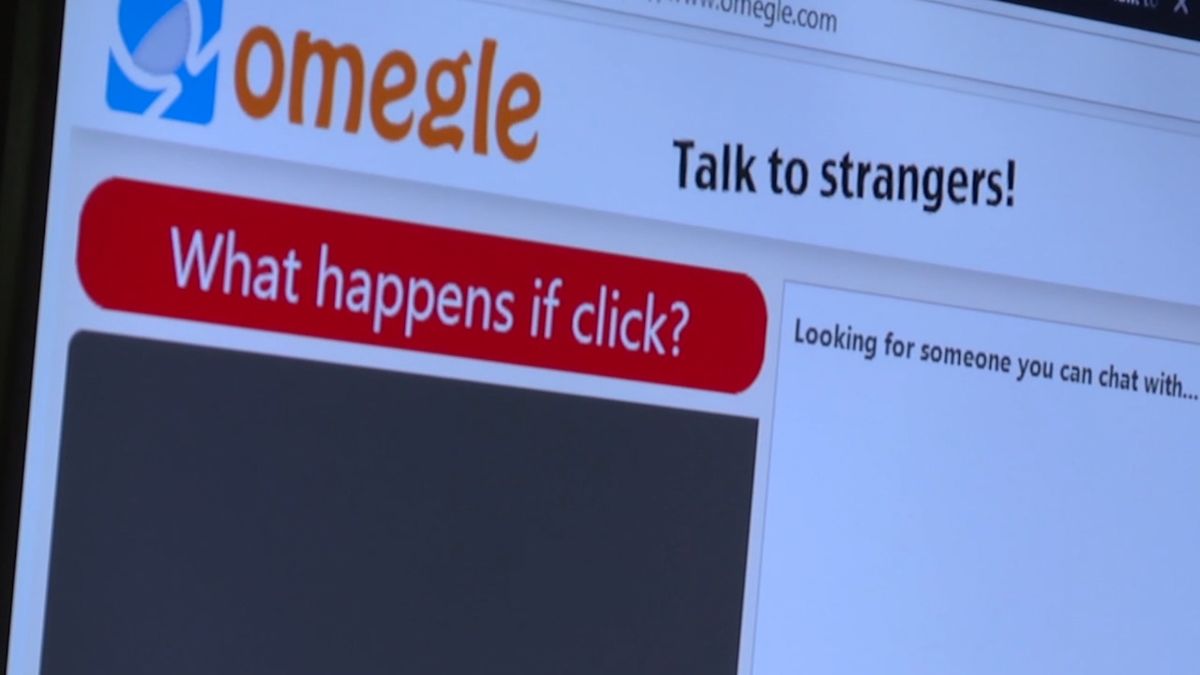 A $22 million suit has been launched by a victim of sex grooming against popular chat site Omegle over its lack of child safeguarding – oversight that allowed the then-11-year-old girl to fall pray to a sadistic pedophile.
Omegle, which boasts 66 million monthly users, randomly pairs up users for video and text chats, and has recently become known as a haven for pedophiles and voyeurs who use the site for nefarious purposes. The site has no age verification, and no mechanism to prevent adults from being matched with children.
The suit, filed on Friday in Oregon, revealed that in 2014, an 11-year-old girl only identified as "A.M." logged onto Omegle in hopes of meeting school-aged girls like her. But instead, she was matched to Ryan Scott Fordyce, a now-convicted Canadian pedophile who was in his late 30s at the time and is facing 10 years behind bars.
Fordyce groomed the vulnerable girl into providing her off-internet contact information, personal details he would later use to threaten her and her family in the event she didn't continue to send him the content he wanted.

Fordyce began asking to see images of the child's "smile," but soon started asking for snaps of her "breasts, vagina, and other parts of her body," the suit states. His demands would become increasingly more perverse, with the adult forcing A.M into compliance by suggesting he would send the photos to the girl's mother, who he told her would "disown her" or kick her out of the house. Fordyce would also threaten to kidnap A.M and harm her family in the event she didn't do as he asked.
The predator would also make A.M join him on group chats with other pedophiles where she would have to watch him sell and trade her photos.
According to the lawsuit, "Omegle continued to factor heavily into the abuse," with A.M eventually being sent by Fordyce to find him other young girls to groom and exploit.
A.M would be abused from ages 11 to 15, and her ordeal would not come to an end until 2018, when Canadian law enforcement doing a sting identified her by a school hoodie she was wearing in one of Fordyce's photos. They ultimately recovered over 3,000 files of child exploitation material from Fordyce's devices, including 220 pieces of media featuring A.M.
A.M now suffers from extreme trauma related to her abuse by Fordyce, including symptoms of PTSD, depression, and anxiety. Her mother is similarly impacted after having learned of the ordeal her daughter experienced under her own roof.
"There's no reason for a video streaming product that randomly pairs adults and children to exist at all, let alone without any real safety controls. This is not about limiting internet access or screen time, it's about consequences for a product that knowingly provides and profits from predators' access to children," A.M. said in a statement.
"This lawsuit is bigger than me, the damage has already been done to me, but my team and I are determined to protect the children after me that are just as vulnerable as I was. Nobody deserves this."
---
Do you care about safeguarding? Help us publish female authors who bravely expose practices harmful to children! We pay our all-female staff and writers thanks to our paid subscribers. Join today!
Enter your email below to sign in or become a 4W member and join the conversation.
(Already did this? Try refreshing the page!)