USA
Professor Sanctioned for Sexual Harassment over Not Using They\Them Pronouns
Theater prof Richard Bugg sues Southern Utah University for "compelled speech"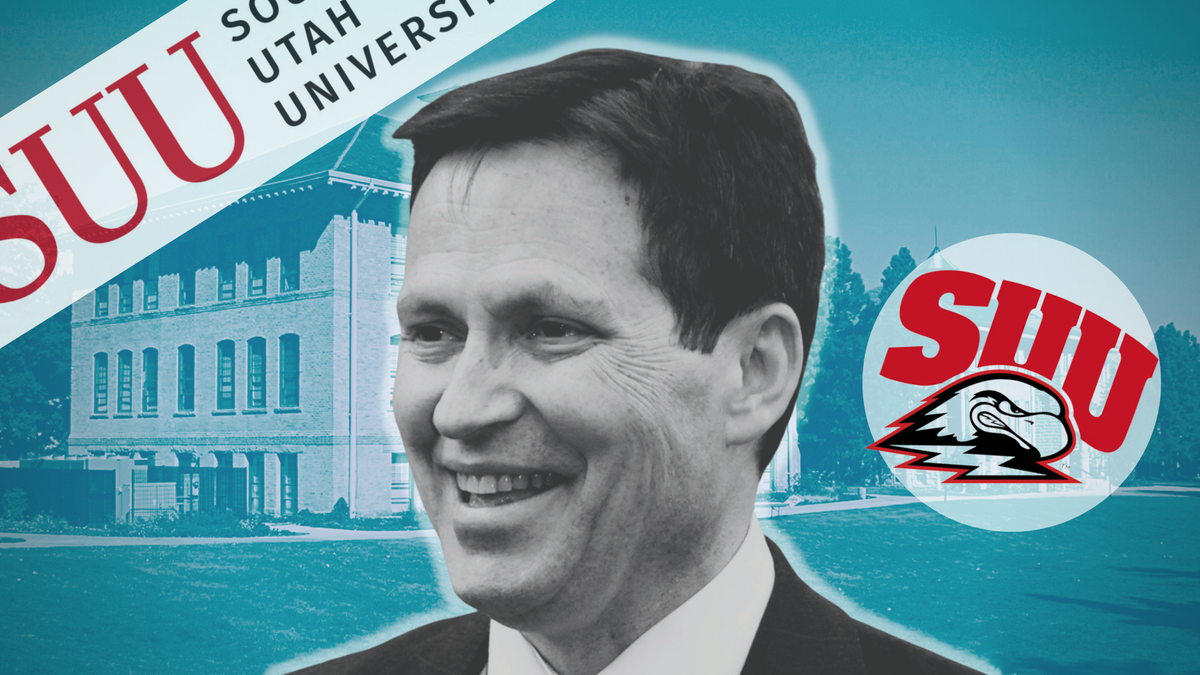 Richard Bugg, a tenured professor of acting at Southern Utah University (SUU) is suing the school after administration sanctioned him for refusing to refer to a female student with they/them pronouns.  
Mr Bugg opposes to "being compelled to personally use whatever (...) pronouns a student demands" because he says it violates his strongly held political beliefs.  
According to the lawsuit, he holds that to accommodate the student's demand would force him to convey views on "human nature, social dynamics, gender identity and its impact upon the English language" opposed to his political beliefs. Mr Bugg concludes these ideas would also go against the educational objectives of "promoting clarity of expression" and "providing students with the best chance for success once out in the real world."
The controversy at SUU erupted when at the start of the 2021 school year, a female student enrolled in Mr Bugg's class, identifying as "non-binary," demanded the professor use plural pronouns when speaking about her in class.
According to the lawsuit, Mr Bugg declined her demand and offered a compromise that wouldn't violate his beliefs and convictions - he would use her name, "or whatever singular pronouns or proper name" she preferred instead of plural pronouns.
The student then filed a formal complaint to the University's Title IX Office. Another student filed a complaint as well, "claiming to have been offended by the professor's refusal" to honor the classmate's request.
The lawsuit claims the "non-binary" student pressured her classmates to boycott Mr Bugg's class and "demanded that the University establish an alternate so-called 'shadow class.'" Before filing the complaint, she is said to have publicly stated her goal was to get the professor fired.
After a 7 month investigation by SUU, the Hearing Officer issued a "Written Determination," which concluded that the professor's conduct constituted "sexual harassment."
The lawsuit specifies that the Determination found Mr. Bugg's actions were "conduct based on sex" so severe, pervasive, and "objectively offensive," that it "effectively  denie[d]" the complaing student "equal access to [sic] University Education Program or Activity."
One month after, the following sanctions were issued:
a warning, reminding the professor that if he refuses to address students by their preferred pronouns further, he will face termination;
a demand to "submit to education about current views and opinions of English language and grammar experts and resources that using Gender-Neutral pronouns when referring to an individual is now considered grammatically correct;"
a warning that if Mr. Bugg refuses to use preferred pronouns, an additional section of his class will open for those students who refuse to attend his class and his pay will be reduced.
Mr Bugg is currently asking the judiciary to rule that SUU's University' interpretation of its policies "constitute impermissible compelled
expression in violation of the Free Speech and Due Process guarantees of the First and Fourteenth Amendments to the United States Constitution."  
The lawsuit also demands a judgment that if a professor declines to honor the demand to use plural pronouns for a student, it is not a violation of Title IX.
Mr. Bugg is represented by FIRE Faculty Legal Defense Fund.
---
4W provides a platform for over 70 feminist writers in countries spanning the globe. This work is made possible thanks to our paid monthly subscribers. Join today to support our work!
Enter your email below to sign in or become a 4W member and join the conversation.
(Already did this? Try refreshing the page!)