News
Not Using Preferred Pronouns is a Human Rights Violation, Canadian Tribunal Rules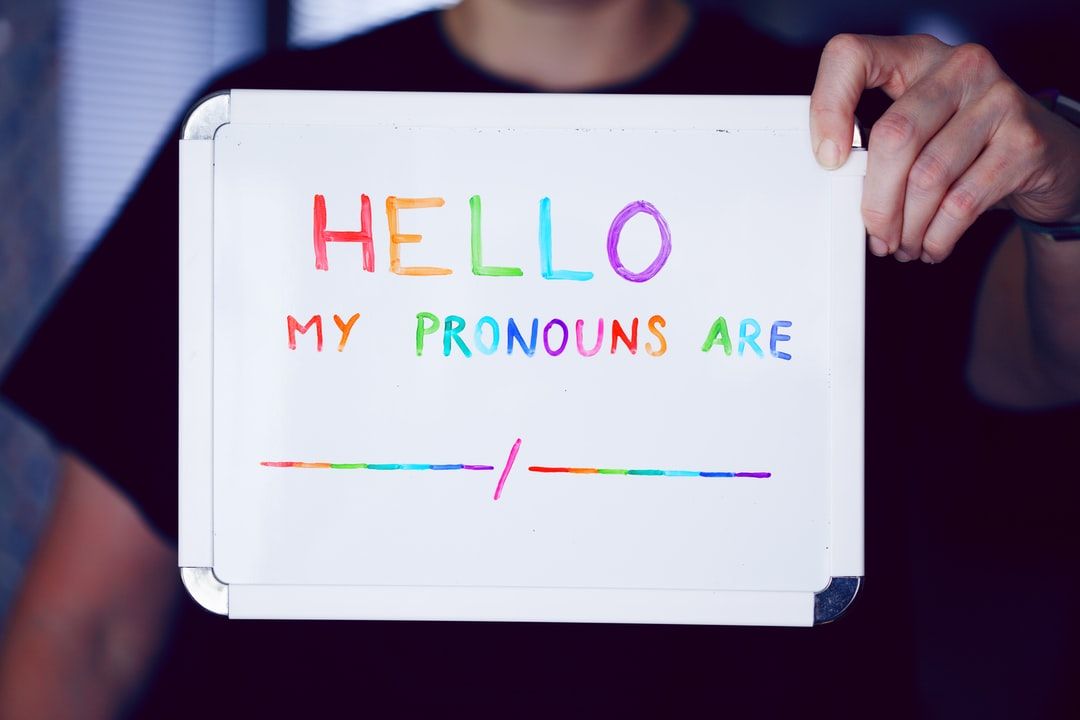 A Canadian Human Rights Tribunal has ruled that not using someone's preferred pronouns constitutes a human rights offense, and has now penalized a restaurant for not sufficiently validating a staff member's identity.
The British Columbia Human Rights Tribunal has ruled in favor of a female server who identifies as a "non-binary, gender fluid, transgender person" after she took her employers to the tribunal for firing her.
According to the ruling released after the September adjudication, Jessie Nelson, 32, was within her employment probationary period when her position at Buono Osteria Restaurant in Gibsons, B.C. was terminated. This allegedly followed after repeatedly butting heads with three members of the managerial staff over "misgenderings."
During one of their first staff meetings, Nelson began to request the service staff not use gendered pronouns for customers – such as "hi, guys" when greeting a table – and instead suggested "that staff could use words like 'folks' or 'friends,' or skip collective pronouns altogether."
After the staff meeting, Nelson's conduct allegedly led another server to be "particularly upset" and complain to a manager about Nelson's demanding behavior.
One female member of the managerial staff described Nelson as "bizarre" and that she had come off "very strong" and tried to "run the meeting" – reasons that would ultimately be cited as leading to Nelson's termination.
Multiple incidents took place over the short, month-long period of Nelson's employment, wherein Nelson was continuously asking for her preferred pronouns to be respected, and launching tense accusations at a senior employee about "sabotaging" her performance by making her nervous about being misgendered.
The day Nelson was terminated, there was a heated exchange between her and one of the male members of the managerial staff, who was quoted as saying "yeah I don't f*cking like you." He told Nelson, "... you're trying to police our language and tell me how to speak, and what words to use."
A physical altercation also allegedly took place at this time, with one of the managers describing it as a "physical assault" while Nelson states she simply touched the manager on the shoulder in a sarcastic fashion.
While another server is cited in the report as having more serious concerns about one male member of the managerial team using inappropriate, sexualized language to describe certain elements of service in general, the tribunal's focus was only on Nelson's demand for her preferred pronouns to be respected, and only her case was adjudicated. The other server's testimony was only used to strengthen Nelson's claim of the managerial staff being offensive.
Nelson was ultimately awarded $30,000 ($23,000 USD) for "compensation for injury to their dignity, feelings, and self-respect." The restaurant was also ordered to implement a pronoun policy and mandatory trans inclusivity training.
The B.C Human Rights Tribunal is notorious for its "woke" outlook on cases.
In 2018 through 2019, it entertained the claims of Jonathan "Jessica" Yaniv – a notorious child sex groomer and virulent racist who took a number of immigrant, Sikh, and Muslim estheticians to tribunal for declining to providing waxing services to Yaniv's male genitalia.
While Yaniv ultimately lost his case, multiple women were dragged through the long, arduous process – which ultimately led one salon worker to simply shut down her business.
---
Do you want to bring the "gender madness" to an end? Help us write about it! 4W is able to pay our all-female staff and writers thanks to the generous support of our paid monthly subscribers.
Enter your email below to sign in or become a 4W member and join the conversation.
(Already did this? Try refreshing the page!)