News
Trans-Identified Male Prostitute Accuses Paris City Hall of Pimping
"Sex worker rights" advocate claims to have solicited a client at a LGBT event hosted by the Paris City Hall, calls the mayor criminally responsible in a stunt against the Nordic Model.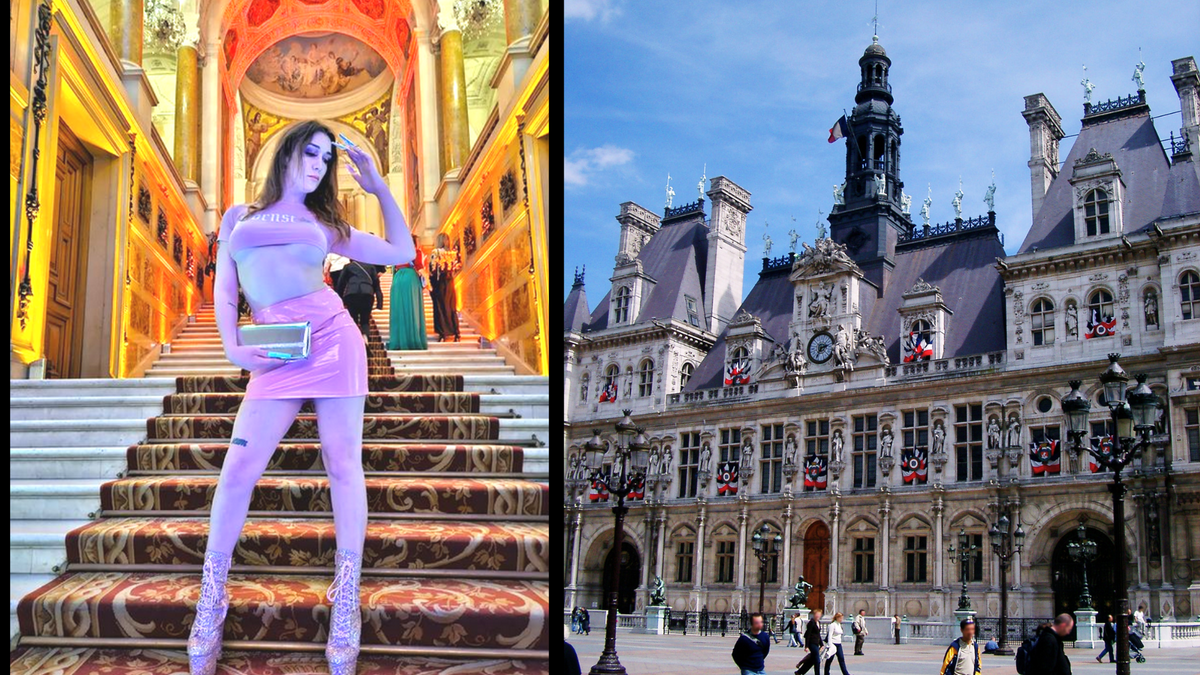 A Pride Night event hosted on March 11 and 12 has become the source of controversy for its "highly sexualized content" aimed at LGBT youth. The event "La Nuit des Fiertés" was organized by MAG Jeunes LGBT+ collective, an association "by and for young LGBTI+ people aged 15 and 30" and took place at Paris City Hall.
On March 11, a trans-identified male prostitute, Icy Diamond, who claimed to have been invited to the event by Paris mayor, Anne Hidalgo, displayed himself in "provocative poses on the City Hall indoor stairs" Diamond also claims to have "solicited" a client as a prostitute during the evening, in the City Hall premises, allegedly had "oral sex" with the client in a toilet and filmed it. After the event, the trans male posted pictures on his social media accounts saying that he "managed to transform the Paris City Hall into a giant strip club and brothel," and thanked Ms Hidalgo for the invitation.
Diamond has since been suspended from Twitter but Internet users said that he wanted to "broadcast" his "sexual antics" he would have filmed in the toilets of Paris City Hall. According to him, "Under French law, the City of Paris is guilty of pimping." He also claimed to be supported by prostitution union Syndicate du Strass, which Diamond claims to be involved with, to "take Anne Hidalgo accountable as a pimp for profiting from prostitution" in the City Hall premises.
The trans-identified male escort claims that his aim was to expose what he sees as "failures" of the Nordic Model, adopted in France in 2016. To publication Oise Hebdo, the activist explained that he wanted to "warn about the hypocrisy and the pimping of the town hall of Paris."
The Nordic Model criminalizes sex-buyers and pimps, rather than prostitutes, and proposes exit strategies to leave prostitution. The Syndicate du Strass, formed in 2009, claims that penalizing clients "weakens" prostitutes. But Strass has claimed that "they were not aware of the event and were not supporting Diamond's actions."
Speaking to 4W, French activist Marguerite Stern said that she is "personally more and more worried" about the current state of women's rights in her country. "Since 2016," she says, "we have an abolitionist law, but I'm afraid that politicians would erase it and start to promote 'sex workers' rights. Almost all the leftist politicians are pro prostitution here."
The French newspaper Le Parisien, in turn, says that the Syndicate du Strass has been criticized as "defending the interests of pimps" while disregarding the rights of prostitutes.
Meanwhile, Paris City Hall denied all accusations, explaining that Ms Hidalgo didn't invite Diamond, as the Paris city hall was not the event organizers and was not in possession of the guest list. A criminal lawyer, Philippe-Henry Honegger, told Le Figaro that pimping is "helping or profiting from acts of prostitution… but you still have to be aware that you are promoting these acts." He said that it was "highly improbable that the City of Paris invited this person to allow her to carry out her activity as a prostitute on its premises."
Honegger called the accusations "delusional," since the event was organized by MAG Jeunes LGBT+, and that "French law clearly condemns soliciting, active or passive."
The evening in which Diamond claimed to have been allowed to solicit clients at Paris City Hall was an event "dedicated to youth Queer Culture" and aimed to "focus on the needs and challenges of young LGBTQI+ people in France and around the world." During the event, ending at 4.00 a.m., organizers brought several drag acts to perform, including a "ballroom competition" called "Make Us Gag" where four teams, the Kiki Houses, performed their acts. According to the event website, "kiki Houses are distinguished by their young age."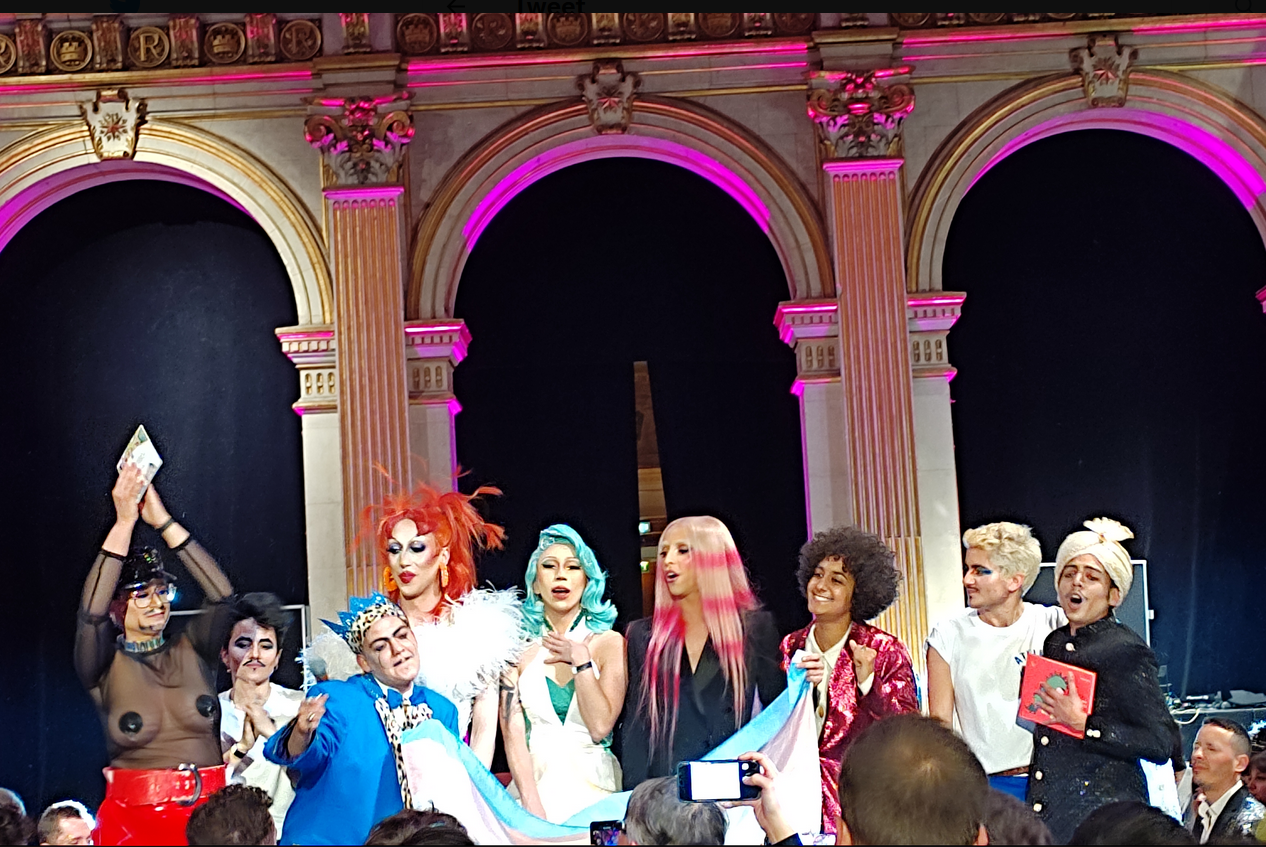 ---
The generous support of our readers allows 4W to pay our all-female staff and over 50 writers across the globe for original articles and reporting you can't find anywhere else. Like our work? Become a monthly donor!
Enter your email below to sign in or become a 4W member and join the conversation.
(Already did this? Try refreshing the page!)