film
New Short Animated Film Highlights the Lives of Migrant Mothers
Vaishnavi Sundar teams up with female artists to create a moving film about migrant women in Europe.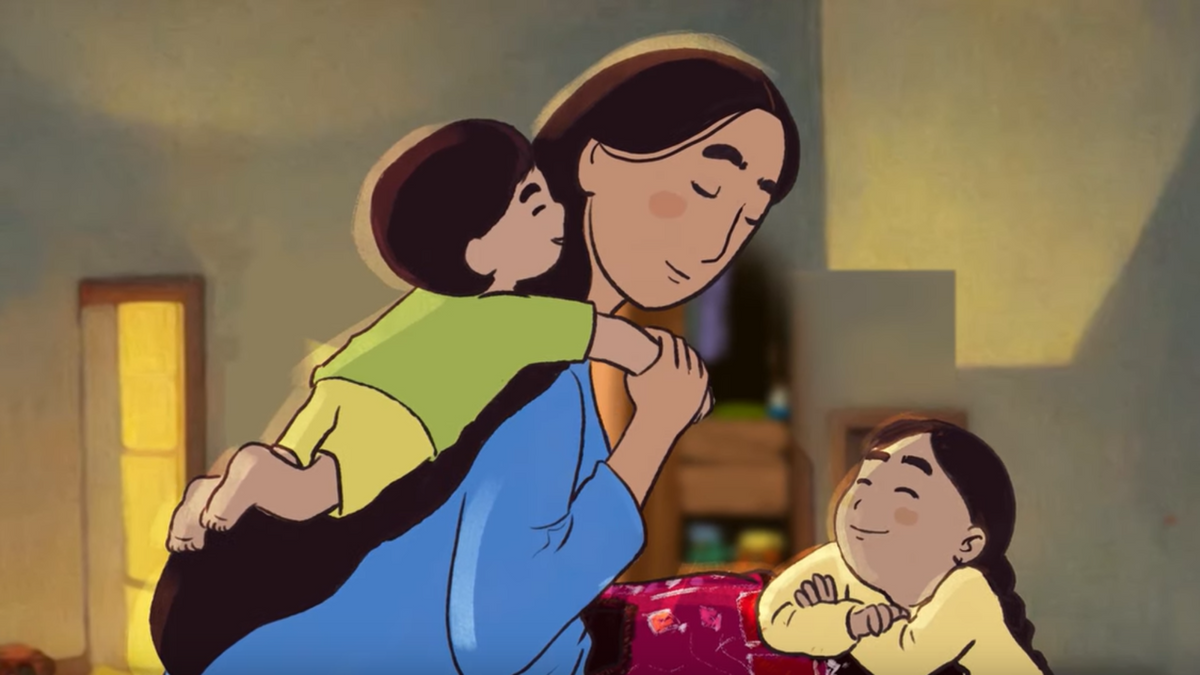 Mothers of the World is a new short animated film by Indian filmmaker Vaishnavi Sundar, best known for her four-part documentary Dysphoric: Fleeing Womanhood Like a House on Fire. The film has been commissioned by the European Network of Migrant Women and FiLia.
In developing Mothers of the World, the filmmaker teamed up with five female animators and a music composer, creating a 20 minutes long masterpiece highlighting five common issues migrant women face in Europe. Each of these is illustrated by a real-life woman's story.
Thus, Gita from Afghanistan describes having to leave her family behind in a war-torn country and the consequent homesickness. Selen from Turkey talks about another frequent occurrence for migrant women: despite being highly educated, she had to accept a menial job to survive in France.
Another issue highlighted by the short animated film, is migrant women's domestic labor. Lisa from The Philippines explains the plight of South Eastern women coming to Cyprus where they work as maids for long hours, six days a week for board and a measly pay. On top of that, they face racism, abuse and sexual harassment, with no help from the Cyprus authorities.
Hanna from Ukraine describes the inability of migrant mothers to find work. She complains that in her host country, Greece, women who want their children to go to a public kindergarten need an employer's letter. This is a sort of Catch 22 requirement, since, as Hanna explains, a mother of a small child without childcare is unlikely to find a job. In fact, her host country is said to be so unwilling to cover migrant women's basic needs, that recently, as Hanna says in the film, a fellow Ukrainian mother living in Greece returned home, finding it preferable to face the war.
Leyla's story of escaping Somalia, being imprisoned by people smugglers and crossing the sea to Europe on a boat, highlights another common issue for migrant women: the lack of mental health care. According to the filmmakers, "mental support in the EU is either excluded from public health services available to migrants or insufficient for those who have gone through complex traumatic situations."
Other issues faced by migrant women, such as male violence and the lack of health services, are explained by Anna Zobnina, Strategy & Executive Director of the European Network of Migrant Women, an NGO.
Despite all the hardship that the women featured in Mothers of the World had to endure, the film is not a downer. On the contrary, the viewer leaves moved by the female resilience, underwritten by splendid illustrations, tasteful music and a hopeful poem by Gita Saeed.
Vaishnavi Sundar mentions migrant women's resilience as one of the motivating factors for making the short film. Speaking to 4w, she said:
"As an Indian woman I see migration as a crisis nationally. We are a massive country and we speak several languages. I've always been fascinated by the grit of women/mothers who migrate to different states with no knowledge of the local language and somehow survive. When the idea of making this film was proposed to me, I was immediately struck by the similarities. So I felt very drawn to the subject. The crisis was similar, women were from a wider demographic. Their resilience was palpable."
---
4W provides a platform for over 70 feminist writers in countries spanning the globe. This work is made possible thanks to our paid monthly subscribers. Join today to support our work!
Enter your email below to sign in or become a 4W member and join the conversation.
(Already did this? Try refreshing the page!)