USA
Texas Chaplain Fired for Arguing against Men Competing in Women's Sports
Austin Fire Department chaplain axed from volunteer position for blog posts critical of gender identity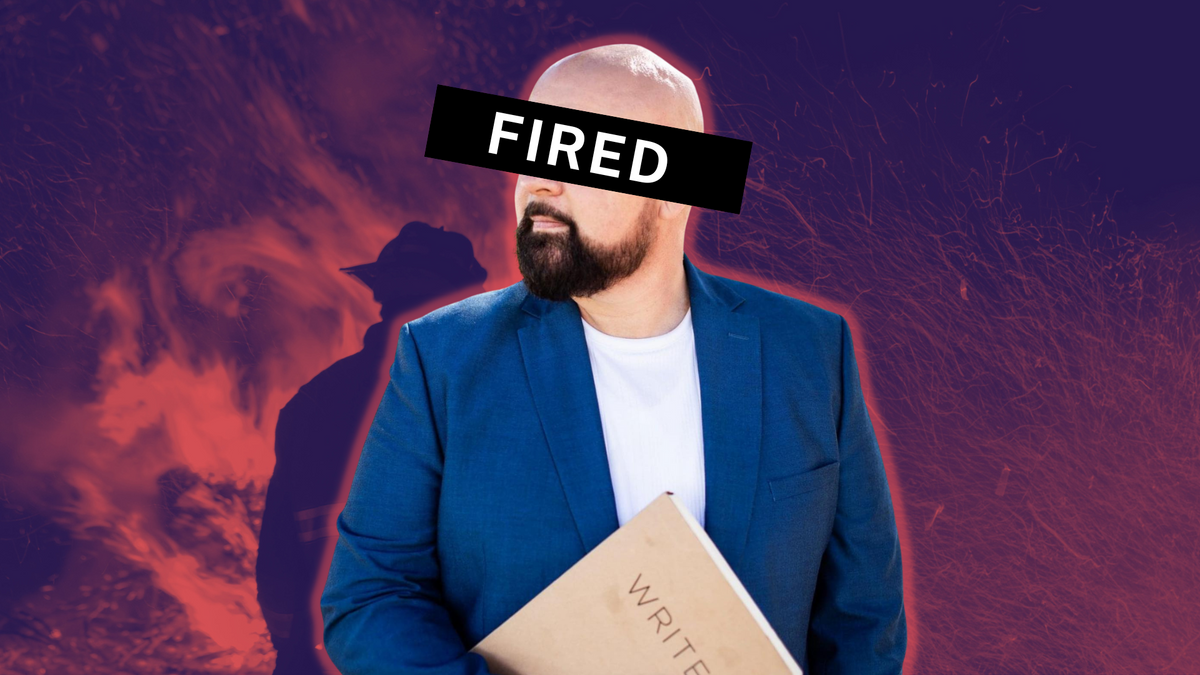 Ordained minister Dr. Andrew K. Fox is suing City of Austin and its Fire Department Chief, alleging they violated his First Amendment right to speak freely about his religious beliefs when he was dismissed from a volunteer Fire Department Chaplain position.
The lawsuit claims Dr. Fox was fired "in retaliation for views expressed" in his blog, in particular those related to gender identity and social justice in general.

The process of his dismissal allegedly started after "an unknown number of individuals at the Fire Department anonymously complained" about some of his blog posts, published on his personal website.
Afterwards, the department chief set up a meeting with Dr. Fox to specifically discuss his article about the unfairness of men competing in women's sports at the Olympics. Among others, in this blog post, Dr. Fox wrote:
"Transgender ideology within the context of athletic sport benefits men at the expense of women. Men have greater levels of testosterone, cardiovascular reserve, lung capacity per body mass, denser and stronger bones, tendons, and ligaments. Even if a trans male athlete meets the required testosterone levels to compete as a female, there's a whole lot more going on in the male body."
At the meeting, Fire Department Chief Baker and another employee claimed "they did not want to interfere with Dr. Fox's blogging or to censor him." However, they complained that "his blog post had offended some LGBT members of the Fire Department," but wouldn't specify what offended them.
The "offensive statements" were clarified a few months later. In October 2021, at another meeting, a Fire Department employee presented Dr. Fox with papers containing copies of Dr. Fox's blog posts with highlights and handwritten comments by anonymous authors.
According to the lawsuit, some of the comments accused Dr. Fox of "male chauvinism, racism, and transphobia." Another commenter wrote a whole essay, condemning Dr. Fox's statement about white privilege and "tone regarding transgender ideology, citing statistics on transgender suicide rates."
The essay ended with:
"How can the Chaplain for a huge metro area fire department feel that it is appropriate to write such an online blog? How can a member of the department feel comfortable speaking to Dr. Fox about any issue if their family member is transgender? How can members of the public (...) read such perspectives and not come to the conclusion that if they are anything but 'white, male, cisgender, able bodied, native born, Christian' that they are not rejected and may not receive the same quality of care as someone who fits into those categories?"
Next, Dr. Fox was asked to write a letter of apology. He complied, but he refused to denounce his beliefs. "While I stand by the academic logic and reason in my blogs, at no point is it my intention to offend the reader," he wrote. "Rather, my intention is to open healthy discussion on any topic in a dialectic manner so we can learn more about each other through civil discourse—written or spoken. For those who are offended, I apologize if my blogs make you feel offended."
In early December 2021, Dr. Fox received a letter from Chief Baker informing him that he was being dismissed "to ensure that all of the department's volunteer chaplains provide a comforting and welcoming presence and service for any and all firefighters and Department employees."
Before being terminated from his volunteer position as Fire Department Chaplain, Dr. Fox had been serving the department for 8 years, receiving praise for exemplary service.

According to the lawsuit, he "helped launch the Austin Fire Department Volunteer Chaplains' Program and was involved with the program from the start."

The complaint also points to a possible double standard in the Fire Department's speech policy, citing examples of the public agency celebrating the "LGBT" community. According to the lawsuit, the Fire Department takes part in annual Pride Month celebrations, featured a drag queen in its public safety message in 2019, and "had its crews wear shirts emblazoned with a rainbow during the month of June" in 2021.
---
Do you want to bring the "gender madness" to an end? Help us write about it! 4W is able to support our all-female staff and writers thanks to the generous support of our paid monthly subscribers.
Enter your email below to sign in or become a 4W member and join the conversation.
(Already did this? Try refreshing the page!)