History
The 'Vintage Lesbians' Subreddit is Breathing Life into Lesbian Herstory
Eight women from the past 500 years who were just trying to live and love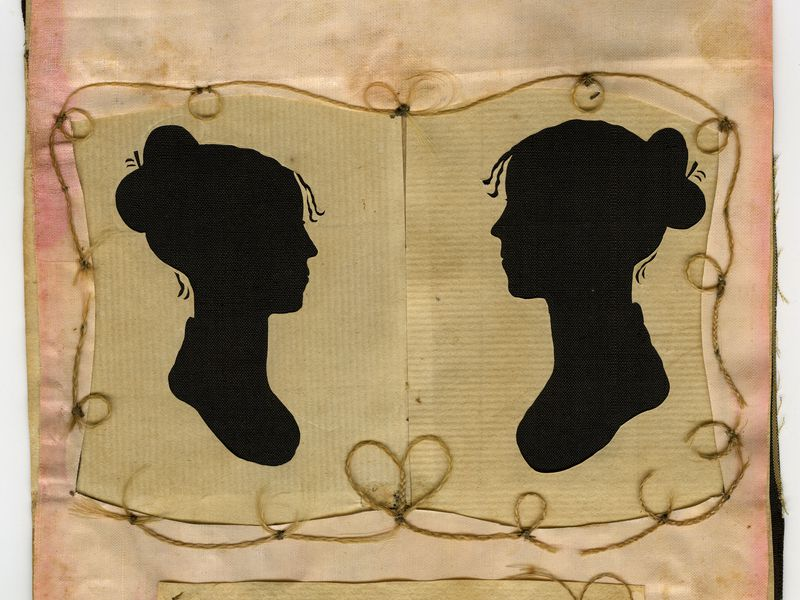 In this growing age of lesbian erasure, it feels impossible to find genuine spaces that celebrate lesbians, lesbian culture, and real women who loved real women. The historical reality of women's sexuality has been erased and ignored, and in some cases, trans-ed away to be recorded as men for posterity.
One subreddit is out to change that: r/vintagelesbians.
Originally founded in 2012, the sub came under new management in 2020 and has grown to over ten times in size in the course of a month thanks to regular content curated by the sub's new mod, Sara. The response from the community has been overwhelming.
Here are eight fascinating lesbian history lessons from the subreddit:
◇◈◇
Lesbian Nuns: Breaking Silence (1985) Edited by Rosemary Keefe Curb and Nancy Manahan
This book breaks the silence of lesbian nuns, figuratively and literally. Containing the stories of lesbians (and one bisexual) nuns, mostly who joined the convent during the mid-century between 1955–1965, it tells of love, heartbreak, and self-discovery. For the first time, the book acknowledges that many women took up the religious life to avoid relationships with men and the expected path of marriage.
Nancy tells her story of falling in love with another sister, Johanna:
"Johanna and I debated the creation story, original sin, indulgences, and papal infallibility. Perhaps I never saw the light because I didn't want out meetings to end. I didn't know I was in love with her. I only knew that the chapel vibrated when she walked in, and my stomach lurched when she knelt soundlessly behind me. I longed for her touch."
◇◈◇
Julie d'Aubigny (1673–1707) — the Bisexual Dueling Opera Singer
Julie lived a short but raucous life. Julie loved fencing, and often dressed in boy's clothes. As a teenager, she ran away with her fencing master. Eventually tiring of him, she fell in love with another woman. The woman's family shipped her off to a convent to get her away from Julie (speaking of lesbian nuns). Julie then entered the convent as a postulate and staged an escape attempt by faking the death of her lover using the body of a recently dead nun and setting the convent on fire.
Julie was found guilty of kidnapping and sentenced to death. The couple, however, was on the run. At the age of 17, Julie became an opera singer and was pardoned for her crimes by the King. In Paris, she found herself challenged to duels by three different men after kissing a woman at a ball. She beat all of them.
Later in life, Julie's lover of two years, Madame la Marquise de Florensac, fell ill. Distraught, Julie entered herself into a convent where she died at the age of 33.
◇◈◇
Ruth Ellis (1899–2000) The Oldest Known Open Lesbian
Ruth Ellis, whose parents were born slaves in Tennessee, became the first documented out lesbian in 1915. Ellis graduated from high school in 1919, when only seven percent of African Americans obtained high school degrees. She lived with a woman named Ceciline "Babe" Franklin from 1937 to 1973 when Franklin passed away.
"In 1999, on her 100th birthday, Ellis led San Francisco's dyke march, where thousands of women sang "Happy Birthday" to her, at the first of many celebrations over that month. She would live to see her 101st birthday before quietly passing away in her sleep, but not before dedicating the Ruth Ellis Center in Detroit, a social services agency caring for homeless, runaway and at-risk LGBT youth."
◇◈◇
Katherina Hetzeldorfer (d. 1477) First Woman Recorded To Have Been Executed For Homosexuality
The first known woman to be executed for homosexuality was Katherina Hetzeldorfer in Germany in 1477. Hetzeldorfer lived as a man with a woman she claimed was her sister. She was accused of posing as a male and homosexuality after she was turned in by someone to whom she had confided. Hetzeldorfer was executed by drowning in the Rhine River.
◇◈◇
Evelyn Bross and Catherine Barscz, Arrested For Being Butch (1943)
In 1943, Evelyn "Jackie" Bross and Catherine Barscz were arrested in violation of Chicago's cross-dressing laws. The women were working as machinists in a WWII defense plant. In court, Boss reportedly stated that men's clothes were more comfortable for work. "I wish I was a boy. I never did anything wrong. I just like to wear men's clothes… [but] everyone knows I'm a woman." Her arrest and trial fascinated the Chicago public, and soon the cross-dressing laws were partially overturned.
◇◈◇
Mary Vincent Hammon And Sarah White Norman, The first known conviction for lesbian activity in North America (1648)
Sarah and Mary, both married, were accused by a neighboring man of sodomy. Mary was ten years Sarah senior, who was only fifteen at the time (although she had already had three children). Later, the man who accused them was also found guilty of homosexuality. According to the post, the documents of their trial are the only known record of sexual relations between female British colonists in North America during the 17th Century.
The court document reads:
"At the General Court of Our Sovereign Lord the King, Holden as Plymouth Aforesaid, the Sixth of March (1648)

We present the wife of Hugh Norman, and Mary Hammon, both of Yarmouth, for lewd behavior each with other upon a bed. Mary Hammon cleared with admonition."
The women were mostly let off with a warning.
◇◈◇
From The 1892 Fort Worth Gazette: Two Indiana Women, Beautiful and Accomplished, Who Cannot Live Apart
An 1892 newspaper detailed the love affair between a woman and her sister in law, which eventually ended her marriage when the couple moved in together.
"Charles Worrell remonstrated with his wife, and tried every possible way to break off the unnatural alliance between the women, but without effect, and finally n amicable division of property was made and the husband and wife separated. The two women have gone to Lorain, Ohio, to live together. Both are handsome, and about twenty-five years of age. They say they cannot live apart."
◇◈◇
Charity Bryant And Sylvia Drake, 18th Century Same-Sex Marriage
The silhouette portrait of Sylvia Drake and her partner Charity Bryant is possibly the first depiction of an American same-sex couple. The two women met in 1807, and were accepted by their families and communities as a married couple. Since Drake was a writer, their relationship is documented in great detail, making it a primary source of same-sex relationship history. They are buried together in Vermont.
---
The generous support of our readers allows 4W to pay our all-female staff and over 50 writers across the globe for original articles and reporting you can't find anywhere else. Like our work? Become a monthly donor!
Enter your email below to sign in or become a 4W member and join the conversation.
(Already did this? Try refreshing the page!)