trans activists
France: Trans Activists Destroy Collage by Grieving Mothers
Reason? The organization behind the Shaken baby project deemed "transphobic"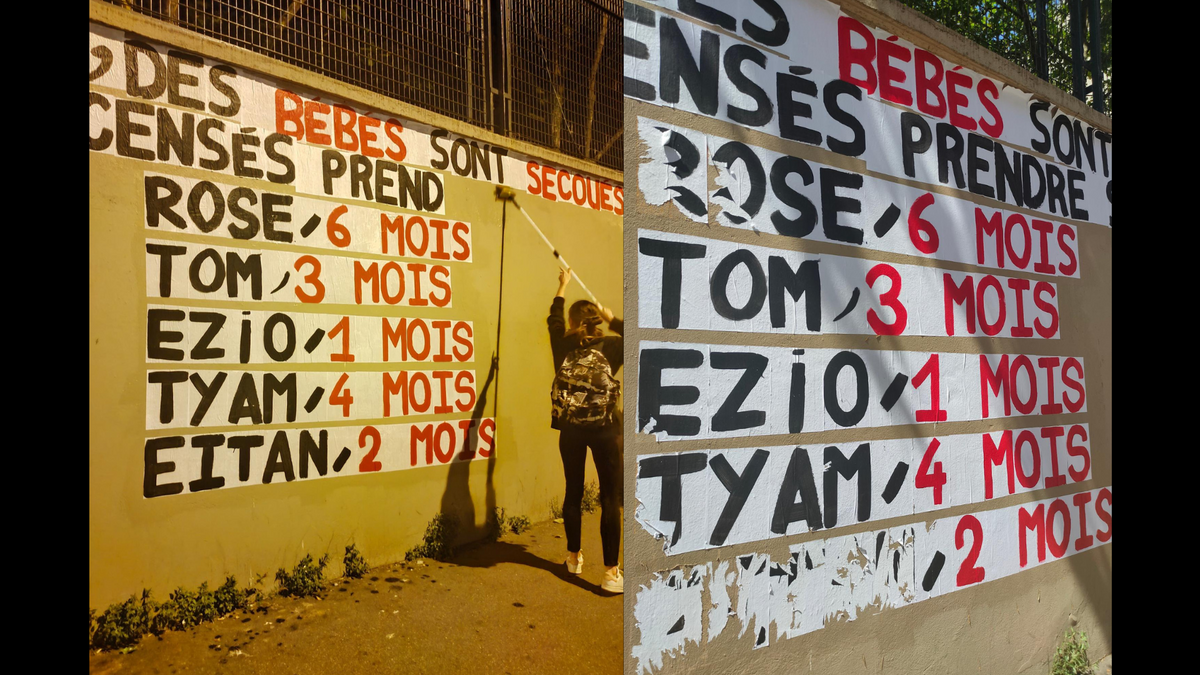 On July 10, grieving mothers in collaboration with radical feminist organization L'Amazone put up a monumental collage of baby names and their ages of death on a building wall to commemorate their loss. This project was part of a documentary on the Shaken baby syndrome.
In the words of Anne, the documentary creator, the collage installation represented a "beautiful moment of sisterhood and a wonderful encounter of the moms in my film."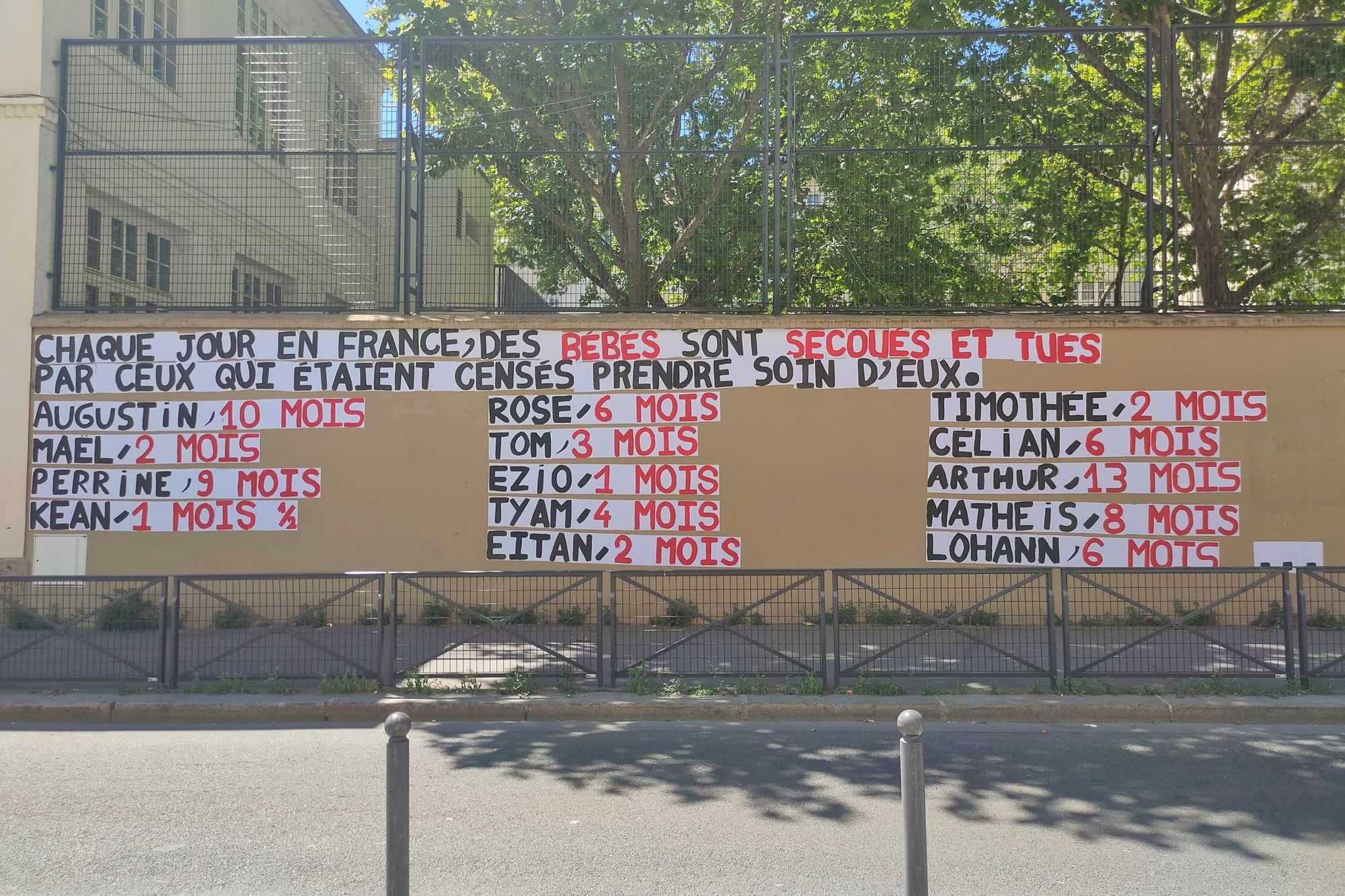 However, the commemorating collage only lasted a few days. On July 13, Julia, the documentary's camerawoman discovered it being "ripped" by trans activists.
According to Anne, Julia noticed "a woman and a man who were beginning to tear down the collage." After Julia asked them what they were doing, the duo claimed their reason for ripping the baby names was the project had been put up by "transphobic feminists."
In the words of Anne, "because the collage was realized in collaboration with L'Amazone, a collective that [the trans activists] don't like because they don't agree with their ideology, despite the fact that the action was done by grieving mothers who wanted to commemorate their babies, dead after having suffered horribly, they have ransacked it."
"It gives you an idea who these people are," Anne added.
Radical feminist collective L'Amazone are undeterred. "We have decided to restore the message. Amazones will keep fighting against patriarchy, notwithstanding hateful people and their despise towards victims," they tweeted.
The violence of Shaken baby syndrome
Shaken baby syndrome, or abusive head trauma is considered the leading cause of fatal head injuries in children younger than 2 years. The syndrome may arise after blunt trauma, vigorous shaking, or a combination of both. This is often the result of a caregiver becoming frustrated with the child.
On their Twitter account, L'Amazone informs that "more than 500 babies are shaken each year and at least 60 die as the consequence of this violence."
"70% babies dead because of the Shaken baby syndrome were killed by there father and 25% by a professional caretaker," they add.
Furthermore, L'Amazone objects to the notion that "this violence" is considered accidental by the judiciary who often pursue the offenders for non-intentional killing instead of infanticide.
---
The generous support of our readers allows 4W to pay our all-female staff and over 50 writers across the globe for original articles and reporting you can't find anywhere else. Like our work? Become a monthly donor!
Enter your email below to sign in or become a 4W member and join the conversation.
(Already did this? Try refreshing the page!)