USA
Trans-identified Male Accused of Assaulting Girl in FL School Bathroom
Police are investigating claims that a male student took advantage of the school's "open bathroom policy" to assault a fellow female student this summer.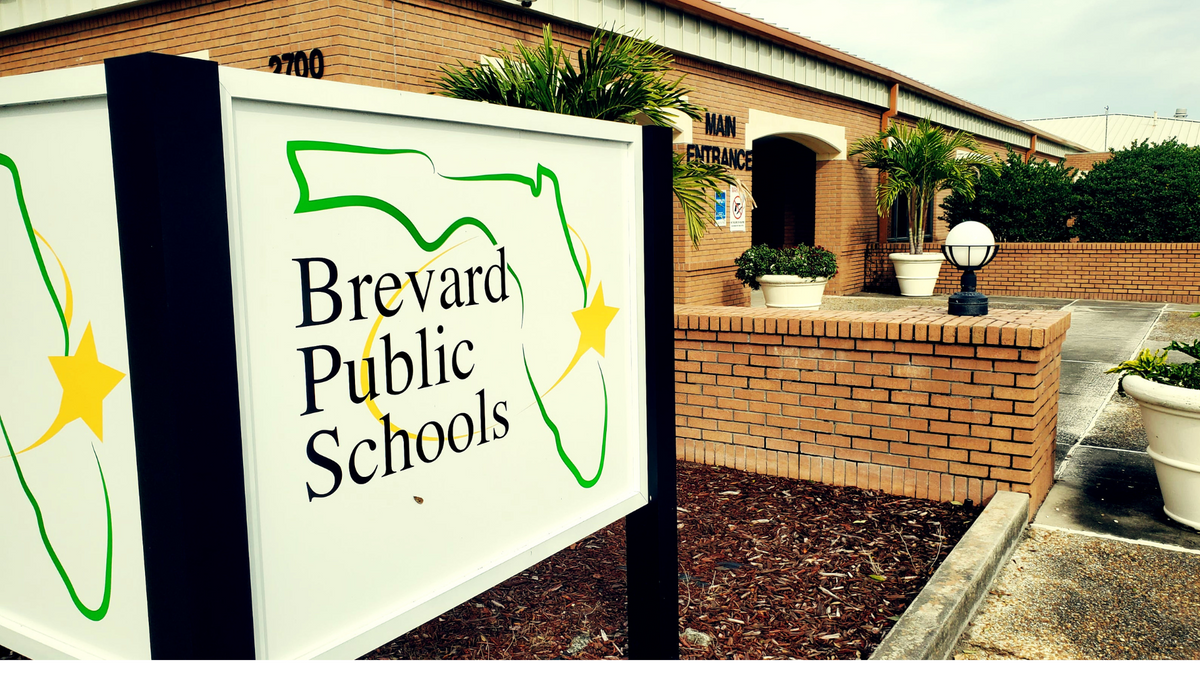 The Melbourne, FL Police Department announced that they have launched an investigation over an alleged sexual assault at Johnson Middle School in Brevard County.
The incident involved a trans-identified male student allegedly assaulting a female student in a school bathroom over the summer. Neither the alleged perpetrator or victim have been publicly named.
The allegation was brought to light by State representative Randy Fine, who claims he was alerted to the incident by parents.
"Over the past several days, multiple parents have approached me with a claim that over the summer, a boy, claiming to be a girl, taking advantage of the open bathrooms policy championed by School Board Chairwoman Misty Belford and fellow School Board Member Jennifer Jenkins, sexually assaulted a young girl in the girl's restroom at Johnson Middle School," Fine wrote in a letter to Education Commissioner Manny Diaz.
According to Space Coast Daily, Fine also claimed the parents were initially informed of the alleged assault by a teacher within the school. However, the teacher was supposedly "afraid to go public because of fear of retaliation by the school district."
Brevard Public Schools spokesperson Russell Bruhn disputed Fine's allegations. "There was no attack. No victim, no witness, no parents coming forward, nothing," he told the AP. "Rep. Fine owes our staff at Johnson Middle School an apology for making this baseless allegation."
According to Fine, concerned parents of Johnson Middle School students made public records requests to the Brevard Public Schools, but "have been stonewalled at every turn."
In an August 12 tweet, Rep. Randy Fine added the parents who made public records requests about the alleged sexual assault have "been waiting weeks for a response."
"If someone asked me for public records about an event that never happened, by definition there would be no records!" he added.
In a subsequent tweet, Fine claimed the parents have informed him that Brevard Public Schools had found records of the incident after all, but "won't turn them over to parents until they pay $7 in person."
According to Florida Today, Katie Delaney, a "conservative activist" and a Brevard County parent said she and other parents heard from a teacher that a girl had been sexually assaulted in the bathroom at Johnson Middle and later was convinced that she "misunderstood" the encounter and it was consensual.
Melbourne police spokesperson said the department received no reports of a sexual assault at the school over the summer. But, after seeing Fine's social media posts, the police contacted him to ask for more information about the alleged incident, and assigned two detectives to the case.

In his letter to Manny Diaz, Rep. Randy Fine explained why doesn't trust the school district.
In 2020, a then-education commissioner Richard Cocoran admonished the district for failing to report allegations against Palm Bay Deputy Mayor Kenneth "Kenny" Johnson Jr.  

Johnson, then an assistant football coach at Bayside High School, allegedly "sent a text message to a minor student that contained a grossly inappropriate picture," Corcoran wrote, and the district did not report the incident to the state as required by law.
According to Fine, the school district "not only failed to report Johnson's sexual misconduct to the state, as required by law, but let him back into the school system as a 'volunteer,' where he again had the ability to groom new victims."
UPDATE Sep 5, 2022:
Melbourne Police said in a report finalized on Friday that allegations of a transgender student assaulting a girl in the bathroom at Johnson Middle School were unfounded.
However, according to Florida Today,
"After Fine sent his letter to the DOE, the Brevard County Sheriff's Office responded to public record requests for a report of an incident in a bathroom at Space Coast Jr./Sr. High School in which a transgender student was accused of grabbing the breast of another student in the women's restroom."
"No charges were filed due to conflicting statements from the two students and a lack of evidence," they added.
---
Only when we know about the violence women and girls face are we able to make a difference. Help us expose male violence by becoming a monthly donor! The generous support of our readers helps to pay our all-female staff and writers.
Enter your email below to sign in or become a 4W member and join the conversation.
(Already did this? Try refreshing the page!)