News
Brazil: Journalist Ordered to Pay Damages to 'Trans Woman' over 'Misgendering'
A female journalist was convicted of causing "moral damage" to a male influencer who claims to be a woman.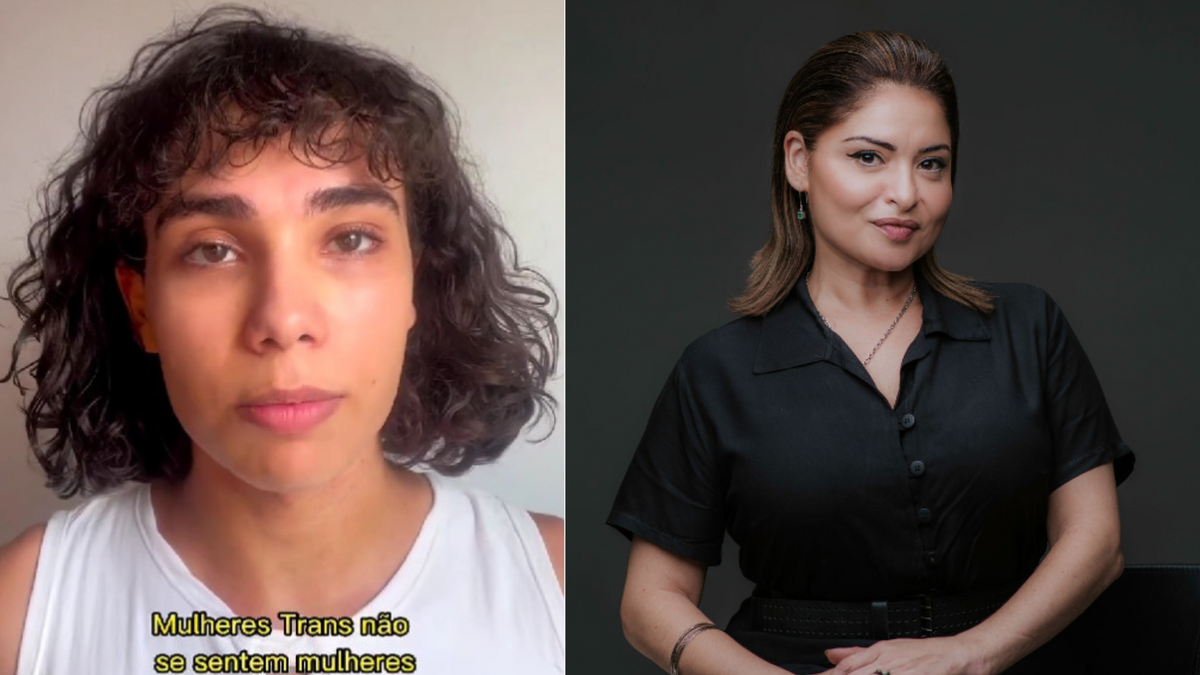 A Brazilian journalist, Madeleine Lacsko, was convicted of  causing "moral damage" to a trans-identified male influencer, who adopted the name Rebecca Gaia. Ms. Lacsko was found guilty of "transphobia" over "misgendering" for addressing Gaia using the word "cara," as "cara" means "dear" but also "guy" (a man). The journalist was told to delete her tweets and pay three thousand reais (over $500) to the influencer.
The social media interaction between Lacsko and Gaia that led to the charging of the journalist occurred on Twitter in July 2021 during a "pile-on" on Lacsko after she'd endured months of online abuse. The influencer asked Ms. Lacsko if she was going to answer a question posed by another man. According to the journalist, the influencer's profile picture indicated to her that this person was a woman, so Lacsko replied with "Olá, cara (hello, dear)! I've already answered it."
"However," Lacsko said, "it turned out to be a transgender woman [who] immediately accused me of being racist and transphobic, which led to a new wave of attacks."
The word "cara," in Portuguese, can mean "dear/darling" (cara/querida for women, caro/querido for men, in formal language), which Ms. Lacsko says she meant, or it can mean "guy" in a more informal context.
"In Portuguese," Lacsko told 4W, "the slang term 'cara' (guy), when used as a noun, means 'guy', a man. For example, 'ele é um cara' means 'he is a guy/man'." As in English, she explained, "as a vocative, the slang term [guy] is neutral and can be used for both men and women."
Ms. Lacsko took her case to the court "in order to put an end to the attacks, which always came from the same group of influencers." She won three judicial actions against a group of influencers, including Gaia, who accused her of "transphobia" and "racism" in December 2022. She told 4W that, in the first decision on the matter, a female judge ordered the influencers to pay Lacsko three thousand reais in compensation.
But in June 2023, Gaia filed an appeal, and a male judge reversed the decision in favor of the influencer, reducing in half the amount he had to pay to Ms. Lacsko. On top of that, he granted him compensation by the journalist. According to the appeal, the journalist's "conduct" - using the word "cara" as a masculine form, was "enough to conclude that there was grave violation of the [influencer's] personality, resulting in their humiliation in front of other users on social media."
"The Judiciary decided that I had been transphobic and ordered me to delete the post and pay compensation. The amount is double the amount stipulated for the accusation of racism, a serious crime, and the other insults directed at me," Ms Lacsko told 4W.
The journalist considers "interesting" that, throughout the proceedings, the Court of Justice of the State of São Paulo referred to both her and the trans-identified male as "defendant" in the masculine form, "requerido," instead of "requerida." "This is the same court that condemned me as transphobic for using the vocative 'cara'."
According to the newspaper Globo, Ms. Lacsko can appeal the decision, but she told 4W that "the only recourse now is the Supreme Court, which does not usually reexamine procedural evidence and only decides on constitutional violations."
"In other words, the discussion about the use of the word 'cara' theoretically has no chance of being reopened in the Brazilian Judiciary," Lacsko said. "This sets a dangerous precedent for criminal proceedings. Under Brazilian law, the crime of transphobia has been equated with racism and can result in a sentence of up to five years of imprisonment."
"The case that happened to me is important for the freedom of expression of women in the public sphere, especially in discussions about gender. I was judicially sanctioned without even having entered into the discussion, simply because I used a vocative that was misunderstood by the people attacking me," Ms Lacsko continued.

Lacsko has been a journalist for 27 years and also works as a "digital and social reputation risk management consultant." She is a columnist for the news outlet UOL, a speaker, an author and has focused on the topic of lifelong learning for senior executives, Digital Citizenship and human rights while working as a consultant for UNICEF Angola and as an advisor to Brazil's Supreme Court.
---
Do you want to bring the "gender madness" to an end? Help us write about it! 4W is able to support our all-female staff and writers thanks to the generous support of our paid monthly subscribers.
Enter your email below to sign in or become a 4W member and join the conversation.
(Already did this? Try refreshing the page!)