Child abuse
Duterte's "Spiritual Advisor" Charged with Child Sex Trafficking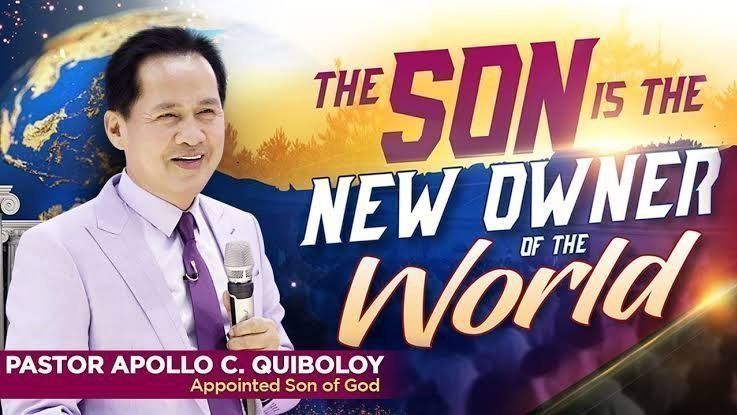 U.S. prosecutors announced sex trafficking charges this Thursday alleging that girls and young women were sexually assaulted by a close friend and advisor to Rodrigo Duterte, the President of the Philippines.
Apollo Carreon Quiboloy is the founder of the Kingdom of Jesus Christ Church, an organization of over 6 million members. He claims to be "the appointed son of God" and "Owner of the Universe," and is the longtime friend and spiritual advisor of President Duterte.
Quiboloy and two of his top administrators are among nine people named in the 74-page indictment charges, including two U.S.-based church administrators.  They are accused of running a sex-trafficking operation that threatened victims as young as 12 with "eternal damnation" and physical abuse.
"The founder of the church and two top administrators were charged for orchestrating a sex trafficking operation that recruited and coerced girls as young as 12 years old," said Matthew Moon, a special agent with the FBI's Los Angeles office.
According to the indictment, Quiboloy and other church associates recruited women and girls between the ages of 12 to 25 years old, to work as "pastorals" who did his domestic labor, massaged him, and traveled with him around the world. Some, including young girls, were also raped by Quiboloy on scheduled "night duty." The victims were coerced into performing for Quiboloy under "the threat of physical and verbal abuse and eternal damnation," according to the prosecutors.
The indictment against Quiboloy describes a range of charges, including conspiracy, sex trafficking of children, sex trafficking by force, fraud and coercion, marriage fraud, money laundering, cash smuggling and visa fraud.
According to the Department of Justice:
The indictment specifically mentions five female victims, three of whom were minors when the alleged sex trafficking began... The indictment alleges the sex trafficking scheme started no later than 2002 and continued to at least 2018, during which time Quiboloy and his top administrators caused the victims to engage in commercial sex acts by ordering female victims, including the minor victims, to have sex with defendant Quiboloy on a schedule determined by the church leader and others.
In October 2018, Hawaii News Now reported that a former KOJC member accused Quiboloy of running a "child sex ring." The Department of Justice (DOJ) Office of Cybercrime received more than 600,000 cybertips of sexual images of Filipino children in 2018 an increase of over 1,000% from the previous figure of 45,645 in 2017.
Quiboloy's indictment comes just days after the Philippine National Police (PNP) arrested and detained a female activist who campaigned against child sex trafficking.
Maria Salome Crisostomo-Ujano, also known as Sally, had been the national coordinator of children's rights non-profit organization Philippines Against Child Trafficking (PACT) since 2008. The United Nations has called the Philippines the "global epicenter" of livestreamed child sex trafficking.
---
Do you care about safeguarding? Help us publish female authors who bravely expose practices harmful to children! We pay our all-female staff and writers thanks to our paid subscribers. Join today!
Enter your email below to sign in or become a 4W member and join the conversation.
(Already did this? Try refreshing the page!)