News
"Kids Pole" Instructor Married to Convicted Child Sex Offender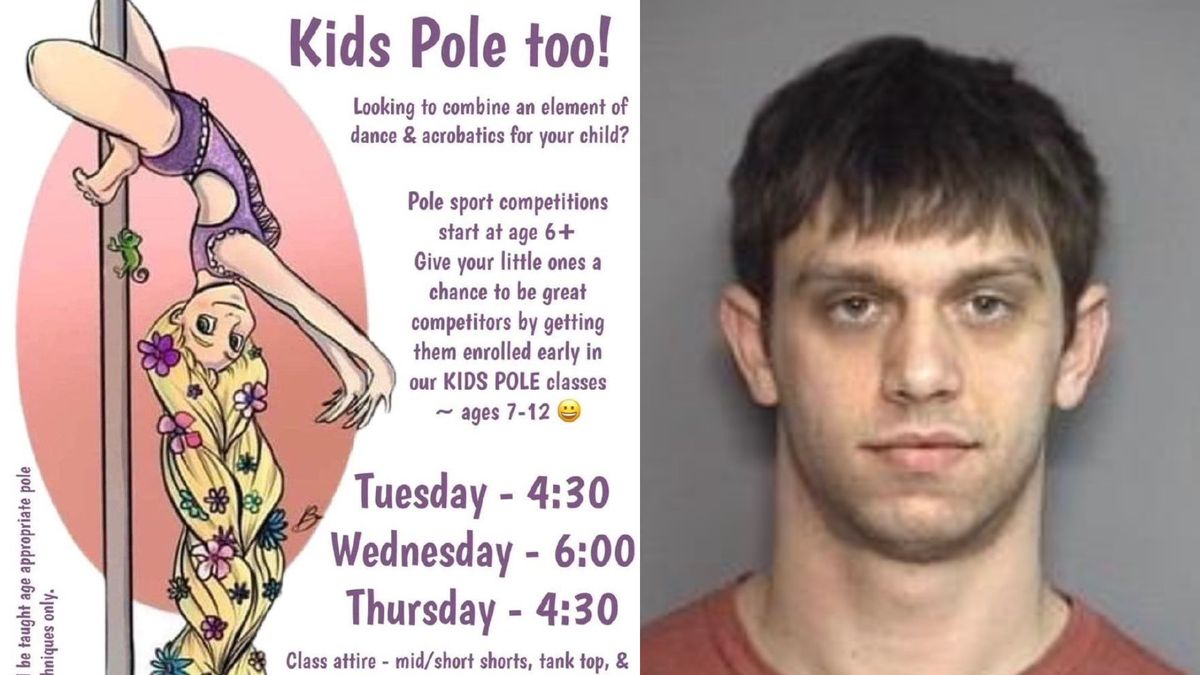 A social media firestorm erupted last night after an advertisement for child-friendly pole dancing classes went viral. But it appears the story goes a bit deeper, with the instructor of the classes apparently being married to a man convicted of child sex offenses.
On October 7th, an advertisement began to circulate across Twitter from an Indiana-based business promoting pole dancing classes for children.
Tiff's Pole Fitness, located in Jasper, Indiana, is a newly-established business offering "pole fitness" classes for adults. According to a class schedule, some of the offerings have distinctly sexualized themes, including one titled "flirty flow." But the troubles arose when internet sleuths noticed some classes were being targeted at kids.
Earlier this week, Tiff's posted a graphic to their Facebook which advertised pole fitness classes for children aged 7-12.
The graphic featured artwork of a Disney Princess from the popular kid's movie Tangled hanging off of a vertical pole. Almost immediately, the ad began to leave a sour taste in some social media users' mouths.
Twitter users expressed outrage and concern in response, with many outright rejecting the concept as "creepy" and "evil" due to its commonly perceived sexual connotations. One user wrote "... the fact that some people don't see this as a sexualised activity that is entirely inappropriate for children is a f*cking sad indictment on our sick, hypersexualised culture."
Others wondered why such classes were even necessary, with one user noting "Your kid wants to dance? Great! Find a ballet class, that is FAR more appropriate and provides the same fitness and creative benefits."
The backlash prompted the business, owned by Tiffany Huebner, to quickly delete the post, and instead replace it with an attempt to offer some clarity and justification for the classes.
"I know it's going to take time for everyone to drop the stigma of 'it's a stripper pole'... " she wrote, directing users to a video from Eastern Europe of an 11-year-old girl performing in a "sports pole" competition.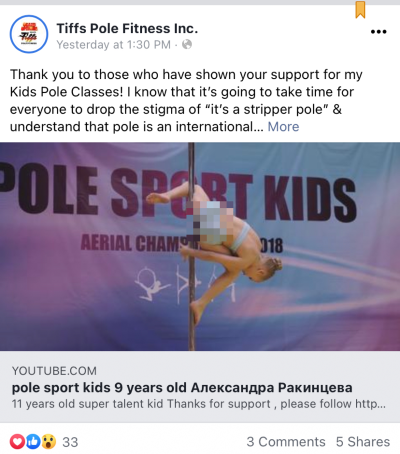 The video came from the YouTube account of Kristian Lebedev, a Russian instructor who has become popular in some circles for his child-oriented "pole fitness" movement.
The attempt at damage control was not well received, and Tiffany deleted the entirety of her business' Facebook page in response to the continued outrage.
But new details now emerging may add a decidedly different element to the already bizarre story, with a criminal record search revealing Tiffany's husband has a 2009 conviction for child sex offenses.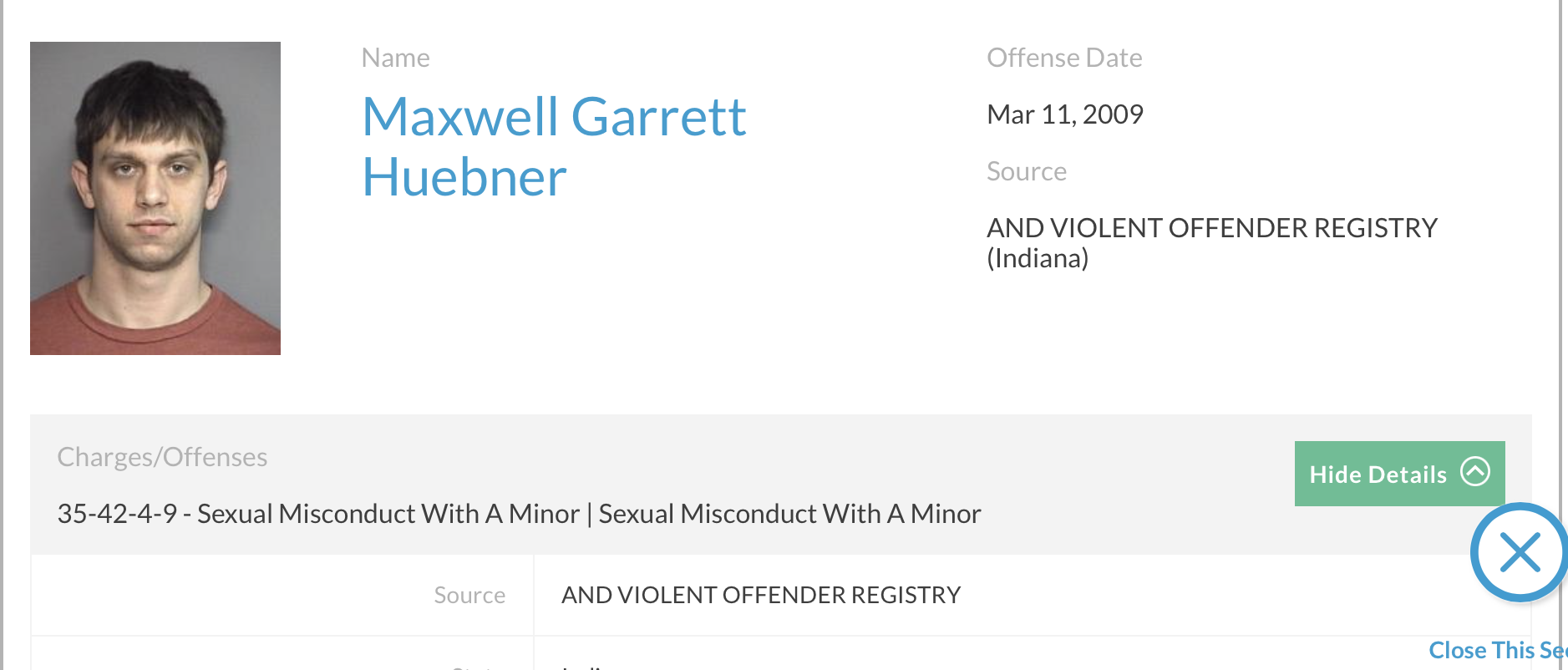 According to a private criminal record search conducted by TruthFinder, Maxwell Garrett Huebner was charged on March 11, 2009 of sexual misconduct with a minor. According to the report, Huebner was convicted of an offense under Indiana Code 35-42-4-9 – a sexual offense against a minor less than 16 years of age, but at least 14 years of age. Huebner would have been approximately 21 years old when the offense was committed.
Maxwell and Tiffany were married in September 2019, according to a Dubois County Marriage License registry, just months after Maxwell's 10-year term on the Indiana Sex And Violent Offender Registry would have ended.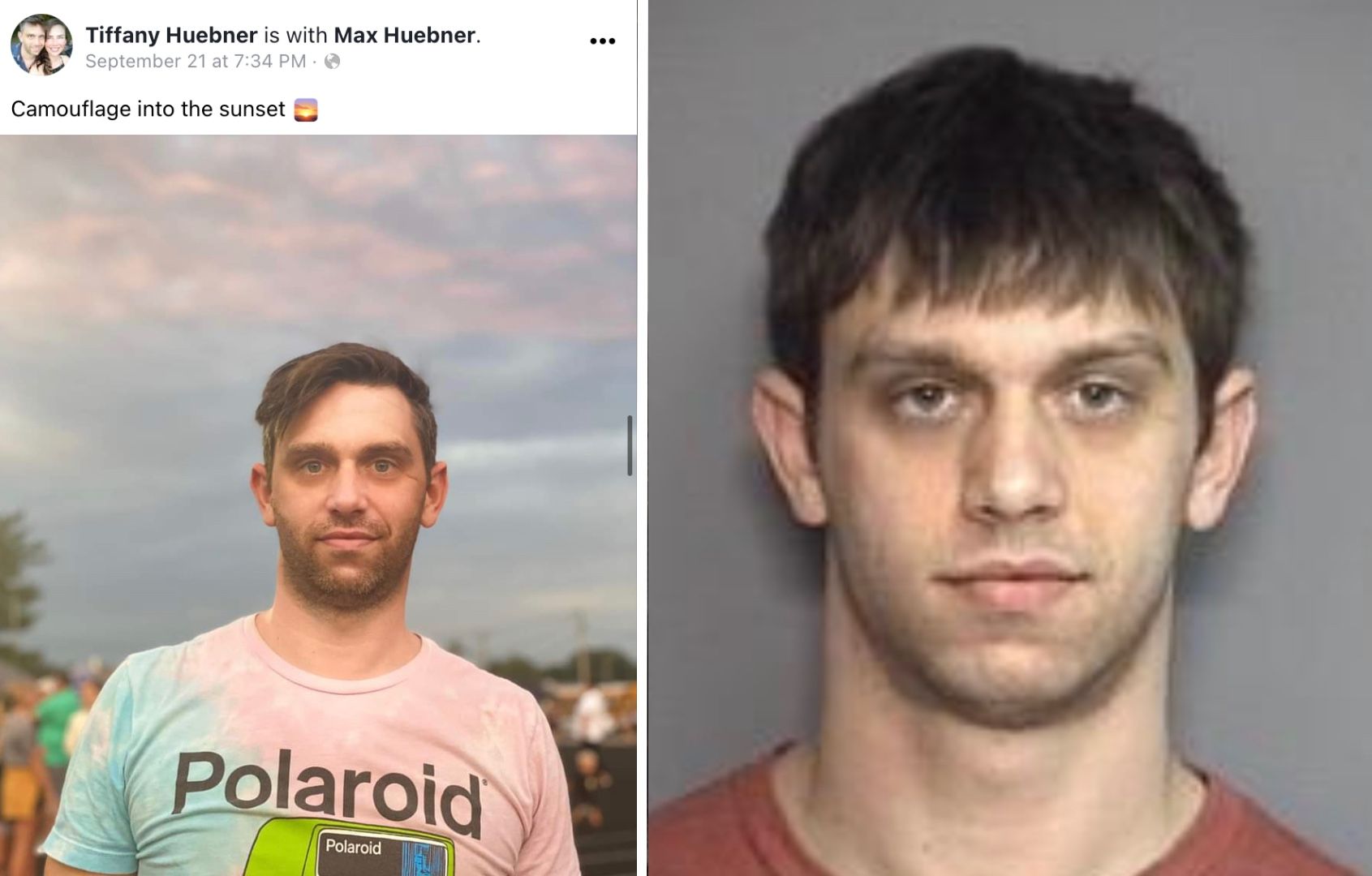 It is unknown if Maxwell Huebner had any involvement or interaction with the kids-oriented classes being offered by his wife, though Facebook photos do show both of the Huebners in what appears to be a pole dancing area or studio. According to the Indiana Corporate Registry, Tiff's Pole Fitness is offered at the same address where Maxwell Huebner is stated to have residence.
The revelations certainly shed some legitimacy to the widespread public concerns regarding child safeguarding with respect to the classes, and raise questions about whether Tiffany Huebner was even aware of her husband's past prior to offering them.
4W is attempting to make contact with Tiffany Huebner to request comment on the situation, and may update the article in the event of a response.
---
Do you care about safeguarding? Help us publish female authors who bravely expose practices harmful to children! We pay our all-female staff and writers thanks to our paid subscribers. Join today!
Enter your email below to sign in or become a 4W member and join the conversation.
(Already did this? Try refreshing the page!)