2020
Male Wins "Female Leadership" Position in New York Democratic Council
The gender parity rule was put in place by feminists 100 years ago to increase women's role in politics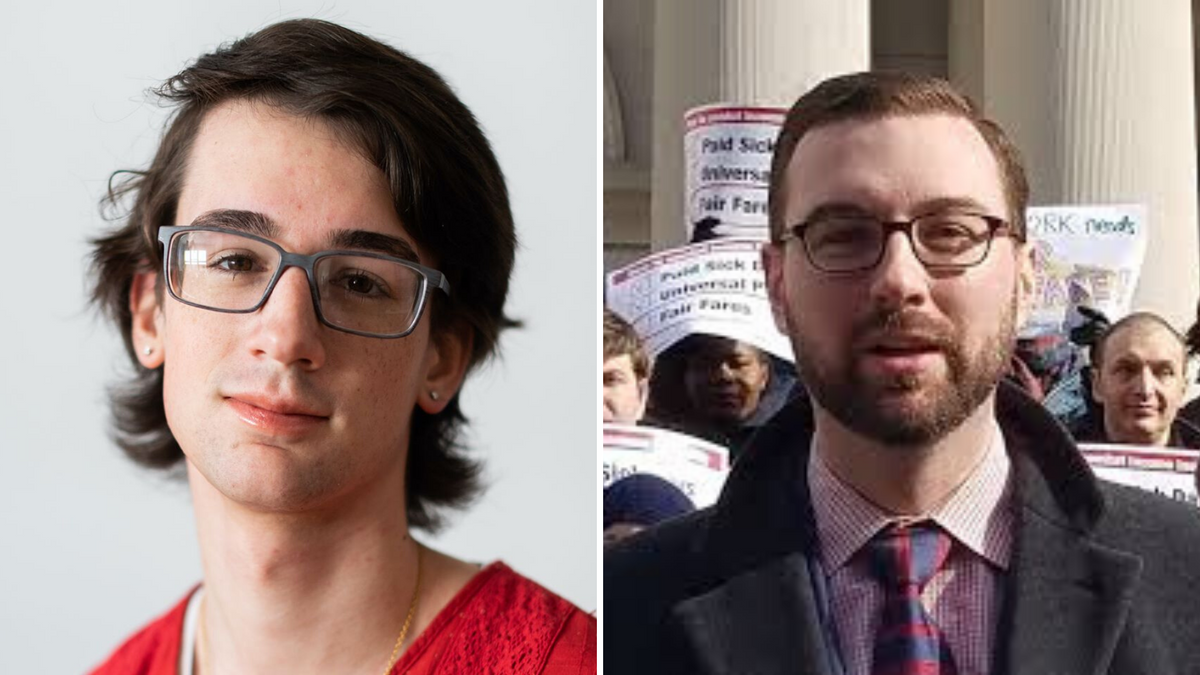 This story was originally reported on by The Velvet Chronicle.
---
With over 90% of votes counted as of Wednesday evening, Emilia Decaudin, a man, has won the Female District Leader position for New York City's 37A district, which resides in Queens. Last year, Decaudin successfully petitioned to eliminate the sex parity rule in New York Democratic Leadership Council roles—a rule which was put in place by feminists to ensure women's fair and equal participation in the democratic process.
Decaudin, who identifies as transgender and non-binary, defeated Deirdre Feerick, a woman, for the female position by a margin of about 5.5 points. Feerick was an experienced politician who enjoyed the endorsement of the Queens Democratic Party. Decaudin appears to have only recently moved to the district after residing in Westchester County.
In October, City Democrats insisted that changing the rules "would NOT affect the gender parity of (half of the seats reserved for women) outlined for elected office seats such as District Leaders." This has proven to be untrue—as was expected by feminists. District 37A will now be represented by two white men, despite the fact that the District as a whole is a "majority minority" District, largely consisting of Hispanics, and does, in fact, also contain women, who have now been deprived of a representative.
Decaudin and other Democratic politicians in the City have worked tirelessly to eliminate one of the most important protections for women in New York politics. The parity rule was implemented by Eleanor Roosevelt and The League of Women Voters in 1920, shortly after women gained the right to vote.
In an interview with WNYC in 2018, election lawyer Sarah Streiner stressed the importance of this rule for women's participation in politics:
"To have an entry level position, a position of some power in the party, of some influence in the party, is a very important thing."
Maintaining designated seats for women in low-level party positions such as these helps get women into politics, opening up paths to future leadership positions at higher levels.
In a paper presented at The Women Effect Symposium in 2015, Dr. Shaunta Shames, who has a PhD in American Government from Harvard, outlined the barriers and potential solutions to increasing women's political power:
"At the most basic structural level, the U.S. single-member-district system (SMD) with a first-past-the-post (FPTP) rule appears to advantage men. Comparative research suggests that women do better in multi-member districts with a proportional-representation (PR) rule."
According to the report, women's under-representation in politics stems from persisting gender roles, family work and time constraints, campaign financing patterns, and differences in risk-taking in men and women.
One important solution, she claims, is sex-based quotas (ex. "No more than 60% of candidates drawn from either sex"). This is the type of quota that NY State Democrats have now successfully removed, a major step backward for women's equality.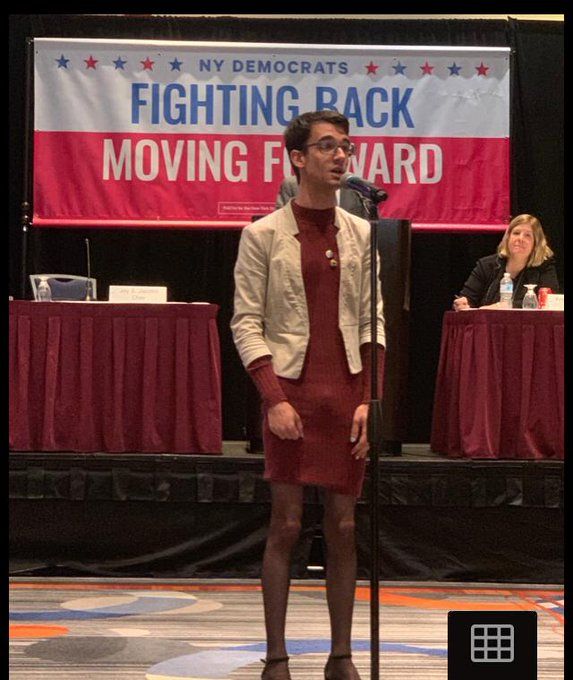 Despite the years of evidence that proportional-representation rules increase women's involvement in politics, the Democratic Committee did not undertake an equality assessment prior to this vote to determine how the amendment could impact women.
Decaudin also has a history of making misogynistic and homophobic comments. The new "Female" District Leader has also publicly referred to women as "trash," argued that men can be lesbians, and has claimed to be a "trans lesbian" or "gay woman" himself. In March of 2020, he also accepted an Impact Award from Gay City News.
It's unclear what the future holds for women in District 37A or in New York politics as a whole.
---
Do you want to bring the "gender madness" to an end? Help us write about it! 4W is able to pay our all-female staff and writers thanks to the generous support of our paid monthly subscribers.
Enter your email below to sign in or become a 4W member and join the conversation.
(Already did this? Try refreshing the page!)