child safeguarding
UK: Women Reported to Police for Raising Safeguarding Concerns with GirlGuiding
Women worried about a man posing as a dominatrix working with girls contacted by police.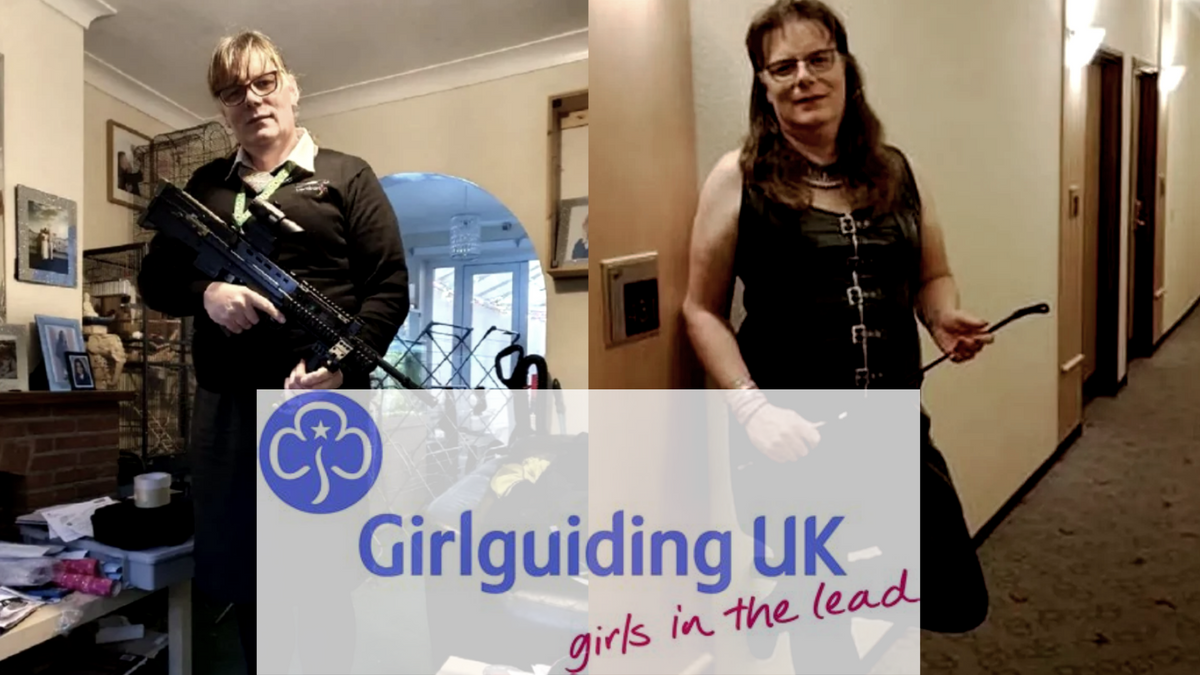 Several women have allegedly been reported to the British police over emails they sent to GirlGuiding concerning their policies over gender identity. On January 19, Twitter user Cassandra wrote that a member of a feminist group had been contacted by the police for a "friendly chat" after the woman had emailed GirlGuiding. She asked if anyone else has had a similar experience.
In the emails, feminists were demanding clarification from GirlGuiding, the largest girl-only youth organization in the UK, about new appointments of trans-identified male guide leaders.
According to British councilor for Sefton, Nina Killen, her friend, who lives in Liverpool and wishes to remain anonymous, wrote an email to GirlGuiding to "raise safeguarding concerns" about a trans-identified man who calls himself Monica Sulley and is a Guide Leader. Subsequently, she was allegedly "threatened with arrest for malicious communications." The woman is said to have attended a police interview with a solicitor who, according to Killen, "could hardly believe it."
Many women now suspect foul-play. In a later tweet, Ms Killen clarified that her friend sent the email to Southwell Guide, the place where Monica Sulley is a Guide Leader. Allegedly, this communication was passed on to the police.
Some of the concerns around "Monica Sulley" are about the Guide Leader's social media activities, such as posting inappropriate pictures on Twitter, in one of them posing with a gun. In other pictures, Sulley is seen in sexualized poses.
"It is alarming to find that raising safeguarding concerns about a Guide leader's social media profile might get you arrested, Ms Killen told 4w.pub.
"Even if the safeguarding concern is dismissed, it should never be the case that a person fears they might be arrested due to raising it. Being threatened with arrest is no minor thing. It seems like a complete overreach by the police to be accusing someone of malicious communications when the email was nothing of the sort."
"I have no problem with trans women and trans girls being included in the Guides. However the Guides' policy is to treat trans women and girls as females. But they are not female. My daughter is a Guide. On residential trips I don't want to think she might be undressing and sleeping in the same areas as biological males. She doesn't even get undressed in front of her own father and brothers. She is 13 years old. I raised this concern direct with the Guides in 2019 but my concerns were dismissed."
Another woman, Naomi Cave, wrote that she has sent a Direct Message to GirlGuiding via Twitter, regarding their policies to allow male members and staff into the organization. According to her, their response was to "encourage" her to send them an email. "I thought nothing of it at the time," she tweeted, showing concern that GirlGuiding was "reporting those who did raise legitimate concerns." "Doesn't seem so innocent now," she added. Since the first tweets, several other women have reported similar outcomes after contacting GirlGuiding.
Concerned women have been reaching out to GirlGuiding since the organization changed its policies to allow anyone born with male anatomy to be a Guide Leader or to be part of a GirlGuiding group as a pupil. Helen Watts, a former girl guiding leader, started to raise concerns about these policies in 2018. According to what she told Woman's Place UK, GirlGuiding formed a partnership with a pro-trans organization Gendered Intelligence in 2016. The next year, GirlGuiding released a "trans inclusive" policy that allowed male born individuals to be part of GirlGuiding, but excluded gender non-conforming or trans-identified girls (born with female anatomy).
Ms Watts, who was eventually dismissed from her role at GirlGuiding after questioning their "trans inclusive" policies, said to Woman's Place UK: "Membership is open to self-identified women and girls," Ms Watts wrote. "Female children and leaders who do not identify as women or girls were not eligible for membership, but this has since been amended to permit female children of any gender identity."
Tweeting about the case, Scottish MP Joanna Cherry said that she is "keen to hear from any women or indeed men who have been approached by police" over allegations of "malicious communications" or "non-violent hate crimes" for having written to GirlGuiding regarding their "trans inclusive" policies.
Ms Cherry was part of the defense team in the case of Marion Millar - an accountant who was charged with "posting allegedly homophobic and transphobic content online." The Crown Office dropped proceedings against Ms Millar in October, 2021.
---
Do you care about safeguarding? Help us publish female authors who bravely expose practices harmful to children! We pay our all-female staff and writers thanks to our paid subscribers. Join today!
Enter your email below to sign in or become a 4W member and join the conversation.
(Already did this? Try refreshing the page!)