Transgender
UK: Primary School Gave Kids "Transgender Bear" Assignment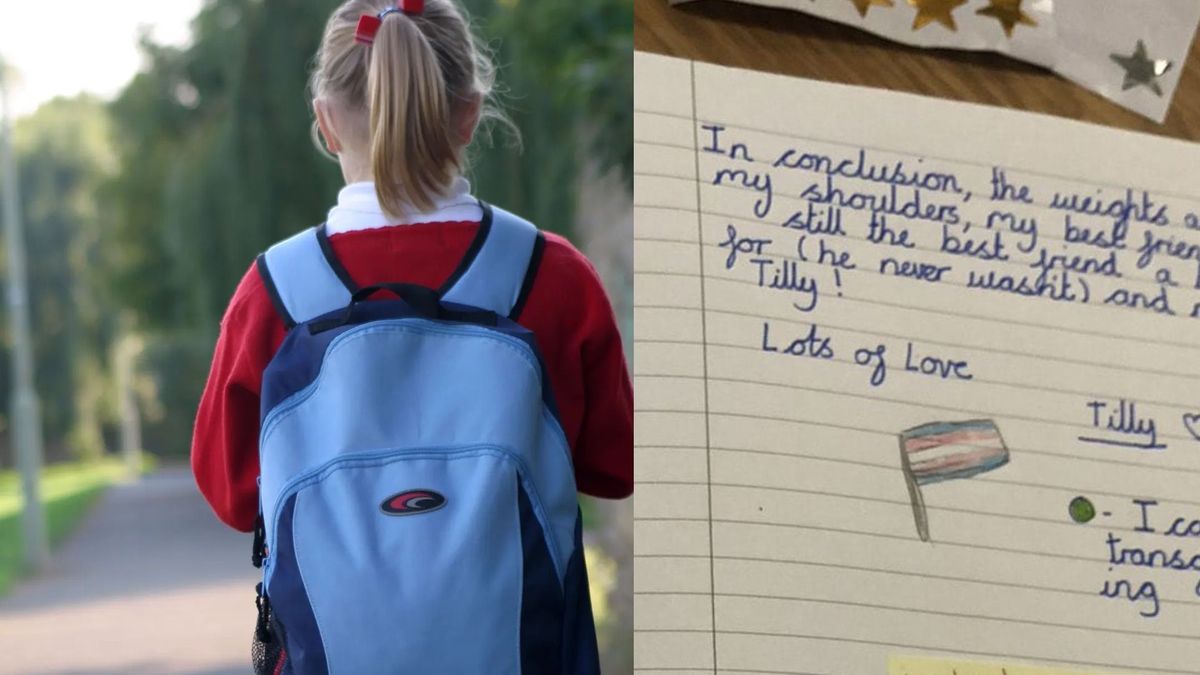 An assignment given to children from a primary school in Birmingham, UK has surfaced and is raising some eyebrows amongst members of the public.
In October, Colmers Farm Primary School gave its Year 6 students an assignment to write diary entries from the perspective of "Tilly, a transgender bear." The school initially posted about the results of the project on their Twitter, but has since deleted the month-old tweet, likely due to some emerging public attention. The tweet had included screenshots of some of the children's assignments, which were quickly preserved by netizens.
The kids, who would likely have been aged between 10 and 11 years old, were given a word bank including terms like "bisexual, nauseous, repulsed, discrimination," and "transgender" to utilize for the assignment, in which they had to write a diary entry as Tilly, a transgender bear, coming out to his friend, Errol.
"I had a big secret to tell Errol – that I was a girl teddy and not a boy teddy." One student wrote, ending her two-page entry with a drawing of the transgender flag.
All students were required to state "I can define/understand what transgender and transitioning means" at the beginning or end of their essays.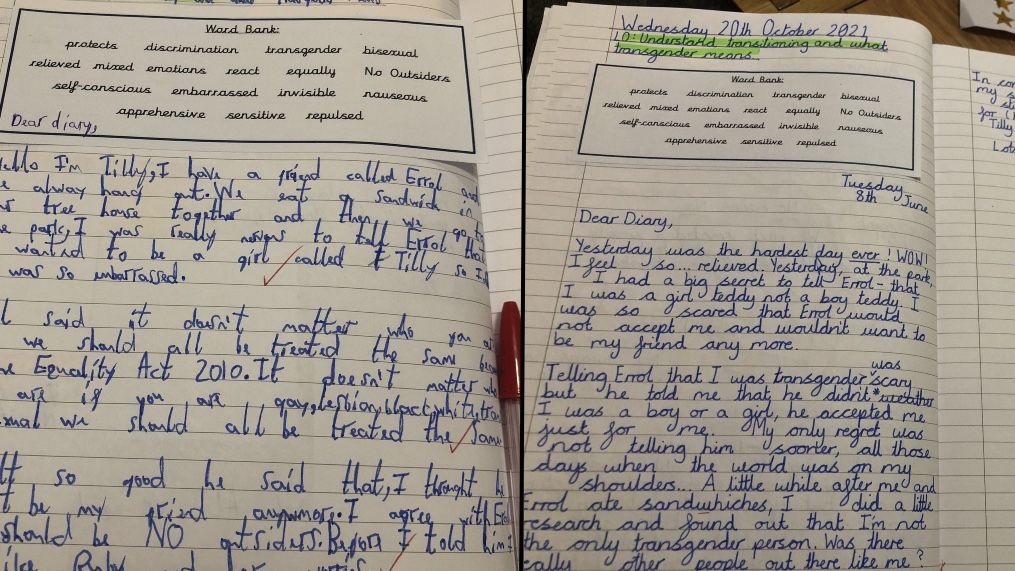 The assignment was part of the school's No Outsiders scheme, one created by author and teacher Andrew Moffat.
In 2019, the adoption of Moffat's curriculum at another primary school in Birmingham led Muslim parents to withdraw their children en-mass out of outrage, as well as protest outside of the facility.
At the time, one mother even stated that her son came home questioning his gender after being exposed to Moffat's project.
People have reported that while No Outsiders claims to teach respect for all forms of diversity, there is an extreme slant on transgender subjects and issues, as well as an outright misrepresentation of some facets of the U.K's Equality Act in favor of supporting gender ideology at the expense of other protected rights and groups.
One feminist activist on Twitter wrote a thread stating that teachings like Moffat's are "... about introducing children to an adult identity, to the concept of sex being meaningless, to drop safeguarding protocol, and confuse very young children."
---
Do you care about safeguarding? Help us publish female authors who bravely expose practices harmful to children! We pay our all-female staff and writers thanks to our paid subscribers. Join today!
Enter your email below to sign in or become a 4W member and join the conversation.
(Already did this? Try refreshing the page!)