child safeguarding
Trans Activists' Speeches to Be Streamed into Classrooms of 15k Irish Schoolgirls
60-year-old male lobbyist and "non-binary" woman to be streamed at girls by an organisation that also promotes "yeet the teets" doctor as inspirational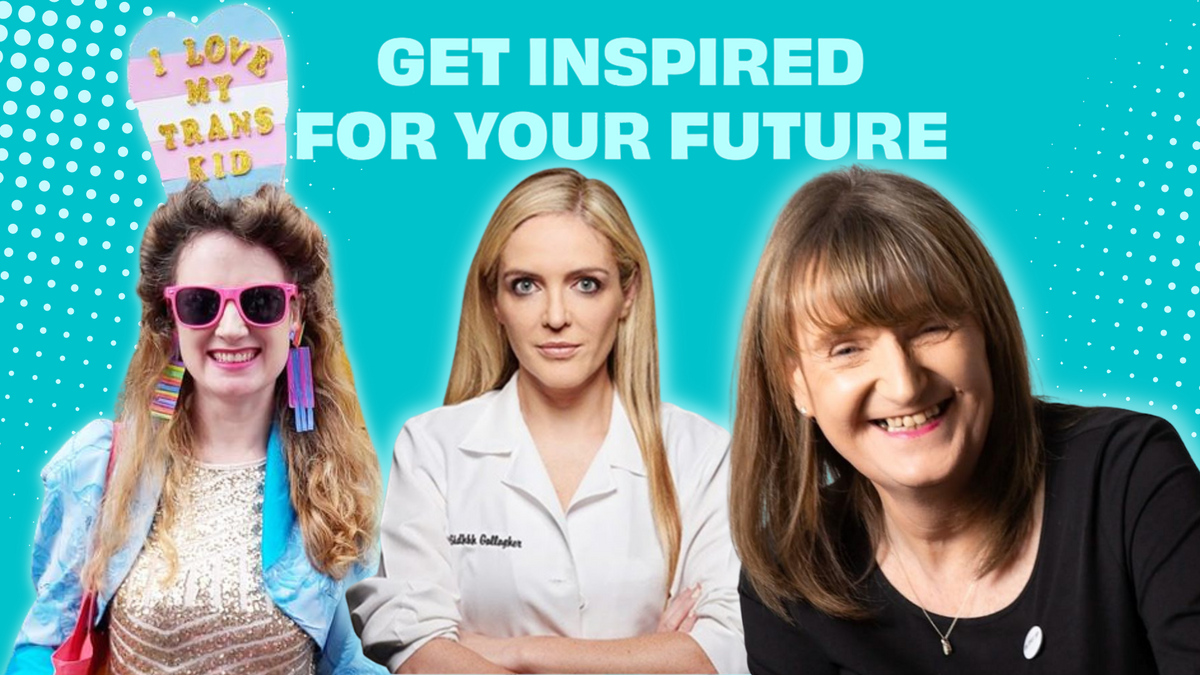 "When people speak of me as a woman, I want to run away," Taryn de Vere, an Irish social media celebrity recently told the Irish Independent, adding that she was renouncing her womanhood in favour of the label "non-binary". And yet de Vere is listed as an inspirational speaker on the programme of the upcoming Shine Festival, an event billed as "an empowering event for the young women and girls of Ireland," to be broadcast in classrooms around the country on 11-12 October.
De Vere's talk is entitled "How to be 100% yourself."
The mother of at least one trans-identifying child, who now identifies as "genderqueer", de Vere once ran social media operations for the infamous GenderGP online gender identity clinic, an organisation founded by UK doctor Helen Webberley. Dr Webberley has since been found guilty of serious misconduct related to prescribing puberty blockers and cross-sex hormones to children and was suspended in June 2022.
According to the website of Graham Linehan, de Vere was once very vocal about the need for kids to be able to access hormones, as well as the reversibility of puberty blockers, despite her lack of medical training. Though some of her posts offering information on sex hormones are still visible on Twitter, all mention of de Vere has been deleted from the GenderGP website.
The Shona Project
The Shine Festival is run by The Shona Project, a "social enterprise" that is legally neither a non-profit nor a charity, but a company limited by guarantee (CLG). According to a feminist accountant who spoke to 4W on the condition of anonymity, this type of micro company structure reduces Shona's disclosure requirements. Shona has disclosed support from Rethink Ireland, a non-governmental funding body that funds social initiatives.
Shona secured support for the two-day event from the Broadcasting Authority of Ireland (another member of the board of Shona is also a high-level staffer at the Irish state broadcasting company, RTE). The nature of the agreement between Shona and the broadcasting authority is unclear; whether it's provision of streaming services, or a financial contribution.
"Sara" Phillips, role model for girls
The last time the Shine Festival was held, it attracted 40,000 attendees and over 1 million video views, according to Shona's website. The 2022 edition, a two-day hybrid event, is being held on the occasion of the International Day of the Girl.
And de Vere isn't the only gender ideologue on the programme. Sara (né David) Phillips, a 60-something male sales manager of a construction supplies company, is also set to be beamed into the nation's classrooms. Phillips is a regular speaker on transgender and women's issues in Ireland and abroad.
Phillips fathered three children as a man, and since his transition (self-ID has been legal in Ireland since July 2015), he has been elected to the executive board of the National Women's Council of Ireland (NWCI) and was until recently the chair of Ireland's biggest trans lobby, the state-funded TENI.
Phillips is also on the board of Transgender Europe (TGEU), the largest EU lobby for trans rights, and treasurer of the International Trans Fund (ITF), which raises money for "trans-led and trans-operated" activist groups.
He has been the subject of a number of financial scandals. TENI came under fire earlier this year for claiming on its website that Phillips, then its chairperson, was a chartered accountant (the Irish chartered accountants professional body found nobody of that name on its books). That detail was then removed from the TENI website, but it remains on the website of the ITF. With Phillips at the helm of TENI, they were late in filing their accounts and annual returns for three years in a row. Other red flags were observed by finance professionals, according to the Countess website.
Phillips told the Irish Independent in 2017 that after he transitioned, he continued to present male for the purposes of career opportunities. The Shine Festival programme includes a number of talks designed to help young women navigate the complex world of work and career-building, none of which include the option of opting out of womanhood as a means to advance.
The TikTok gender surgeon
In March 2022, to mark International Women's Day, Shona hosted the launch of a book called See it, Be it featuring 20 "inspirational women." Sara Phillips was featured in the book (and on its cover), as was Dr Sidhbh Gallagher, the infamous TikTok "gender affirmation" surgeon, known for advertising her surgeries to children on social media (and the subject of an ongoing unlawful advertising complaint to the Federal Trade Commission in the US.)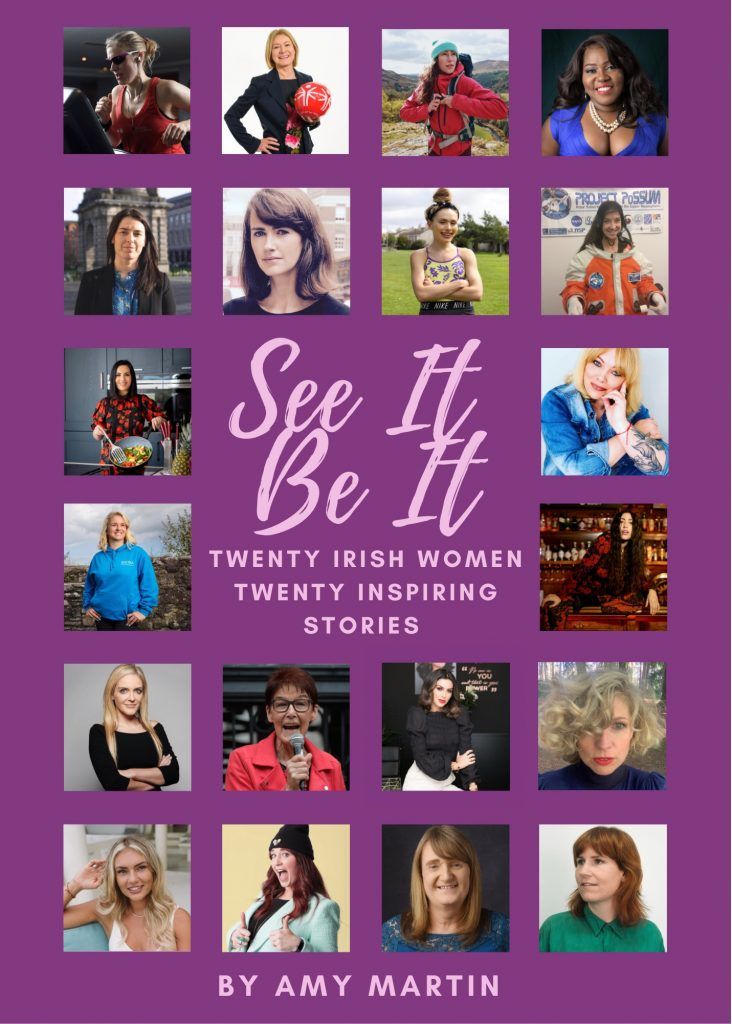 The author of the book, Amy Martin, claims that she contacted Shona with a request to collaborate, to which they agreed. Though it is unclear whether Shona contributed financially or otherwise to the production of the book, a deal was made that proceeds of its sales would go back to Shona.
In practice, it means that Shona will be making money from promoting the controversial surgeon.
4W contacted Shona to ask if the book would be on sale during this year's Shine Festival, but has not yet received a response.
Which schools are screening it?
4W has so far been unsuccessful in finding out which Irish schools have agreed to screen the event on their premises, though Shona have advertised that up to 15,000 girls will be watching.
A member of the board of Shona, a teacher in a secondary school in the town where the organisation is based, has submitted glowing testimonials of the organisation's activities on their annual reports and elsewhere. Yet when 4W contacted the teacher's own school, it was revealed that while a number of students would travel to Dublin for the in-person event, there was no plan to screen the festival in the school itself.
An Irish senator, Tom Clonan, is also a member of the Shona board. An email to his office requesting comment went unanswered, as did an email to fellow Senator Lynn Ruane whose work includes advocacy for the welfare of women and girls in Ireland. Calls, a voicemail and an email to Shona also received no reply.
Who is allowing this?
Apart from the Shine festival, Shona has been granted access to as many as 25,000 Irish school children via its in-person workshops since 2016. The detailed programme content of those workshops is not available on their website.
The Irish department of education has issued a document that offers guidance for schools on selecting external speaker/workshop facilitators. The document warns administrators against inviting individuals or entities whose content could undermine the integrity of the official curriculum.
Gender ideology is not yet part of the official education curriculum in Ireland (though a public consultation is underway that will likely change that), and it would appear that Shona's promotion of de Vere and Phillips – as well as their promotion of their content, such as the Sidhbh Gallagher content – could potentially run counter to the current guidelines.
A strategy document for the years 2019-2021 declared that Shona's "market offer" includes giving young girls access to professionals in the field of gender identity, though it is not clear whether this is part of the workshop programme.
However, schools are encouraged to use Shona's website throughout the year. Gender-ideology-driven content is dotted throughout the site, including links to trans lobbies and even a positive blog post on troubled TV personality Jazz Jennings. Jennings is a male child whose very public transition and genital surgery story is often used as a cautionary tale on the risks and failures of such interventions. Jenning's experience, however, is presented in a positive light by Shona.
ShoutOut is another ideologically-driven Irish organisation that has been granted access to schools to teach students (67,000 so far, according to their website) how to be good trans allies, as well as acceptable LGBTQIA+ terminology, among other course content. A registered charity, its activities have been sponsored by a number of large domestic and foreign companies, including Google and Facebook. ShoutOut's CEO announced her transition out of womanhood on 21 September.
Irish mothers' ire
The appearance of ideologues de Vere and Phillips on the billing for an event targeted at girls has raised the ire of Irish parents. Speaking on the condition of anonymity, a mother from Dublin, whose children are the intended demographic of Shona's activities and materials, expressed horror that her daughters might be exposed to content that is not an approved part of the Irish secondary school curriculum.
She said that the Shona office had repeatedly hung up on the parents who tried to confirm which schools had agreed to screen the event, and to ask whether parents were aware who was on the billing.
"This is a crossing of boundaries," the mother told 4W. "I am absolutely raging. All I want is to get those people off the programme."
She said that when she found out that her kids might be a "captive audience" for the event in their classrooms, she "felt like Sara Phillips had been invited to walk around my house."
"This is not a neutral topic. It is not on the curriculum. And they are making money from promoting activists, including Sidhbh Gallagher. Are the schools aware of what they are pushing?"
The woman said she had called her own school's administration to confirm whether or not the event would be streamed to her own children. "They say they have hundreds of schools signed up. But we don't know which ones."
To her relief, the school has not signed up.
"Real people are ringing Shona," she said, "and they're hanging up the phone. Yet they are putting dangerous characters in front of kids. Taryn de Vere is not a suitable role model for kids. She claimed she wanted to get illegal puberty blockers for her child. She's talking to 13-year-olds."
Social media backlash
Shona seems to have deleted posts on Facebook that had attracted angry comments, which had previously been seen by 4W. However, the comments under a generic post about the festival on Twitter were still live at the time this article was published (a tweet mentioning the appearance of Phillips, however, appears to have been deleted).
"Did 15,000 sets of parent consent to their daughters being told being kind is more important than naming what they see?" asked one Twitter user.
"What does a 62 year old father of three have to say to girls about girlhood? What is the subject of his talk? Is he there to tell them they don't have to accept their bodies? That they can become boys? How does this go [sic] anything gor [sic] body positivity for girls?" asked one Twitter user.
"Older men with gender dysphoria have no place at this festival, have you lost the plot?", asked another.
Another mother, copying in the senator who sits on Shona's board, wrote: "I have contacted (my) daughter's school to disallow this to (be) broadcast. I urge everyone to do the same. Such a shame the positive messages for our girls have to be lost because of transgender activists trying (to) indoctrinate our children. CALL YOUR SCHOOLS."
Another posted: "There's only one reason why a geriatric man dresses as a teenage girl and wants to speak at a festival for teen girls and it definitely isn't to help teen girls with their confidence issues." said another.
4W would like to thank Twitter user @_ThatJelle for help with research for this article.
---
Do you care about safeguarding? Help us publish female authors who bravely expose practices harmful to children! We pay our all-female staff and writers thanks to our subscribers. Join today!
Enter your email below to sign in or become a 4W member and join the conversation.
(Already did this? Try refreshing the page!)