News
UK: Arts Council Under Fire For Funding 'Inappropriate' Kids' Show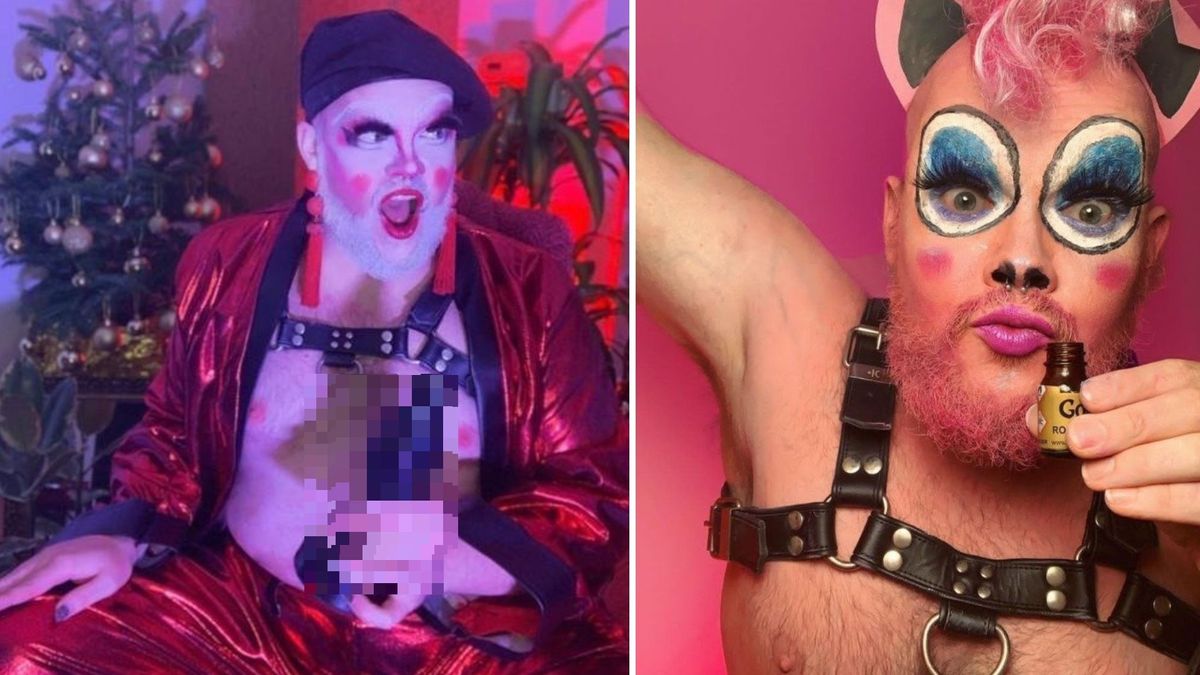 Family and women's groups in the United Kingdom are expressing concerns over child safeguarding after it was revealed that a show intended to be for kids aged 3-8 was being run by a sexually explicit drag performer.
Family Education Trust, a Middlesex-based charity, has issued a letter of concern to the Arts Council of England after it was discovered that a drag queen who usually does sexually explicit and inappropriate shows was being funded to also put on drag activities for children.
"We do not believe that these highly sexualised drag performances constitute suitable entertainment for children so young, many of whom will not even have started school." The Trust continued, noting that "... the imagery used in these performances is highly sexualised."
Palaver Party for Kids is organized by Fatt Projects, a performance company run by drag queen Adam Carver. While the show is advertised for young kids, Carver's usual fare and public persona is hardly child-friendly.
In a local news peice on the outrage, Tanya Carter of the Safe Schools Alliance referred to images on the performer's Instagram from just before it was made private this Tuesday, saying: "Children who see the show will be able to start Googling the performers. They will very quickly come across this Instagram feed, with loads of highly inappropriate sexualised images. The most concerning image is of Adam dressed up as a pig in some sort of leather bondage gear."
Other images from Carver's profiles quickly began making the rounds on social media, including one of Carver in an outfit with the breasts cut out, one of carver in see-through lace lingerie being smeared with whipped cream, and one in which Carver is holding a sex toy while adorning harnesses.
Another one of the performers, Katy Baird, recently had her Palaver profile scrubbed after groups noticed it included a quote about her excitement at the opportunity to "corrupt young minds with queerdo stories, aesthetics, and politics."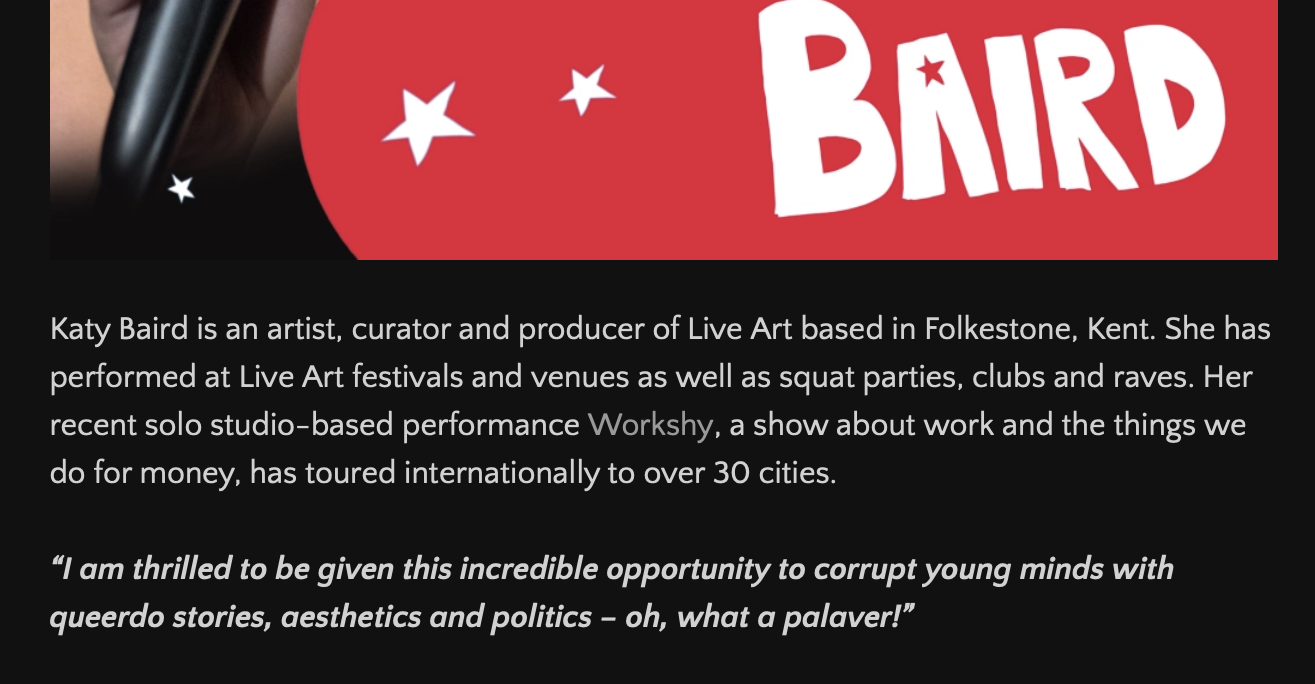 Baird previously promoted a "feminist porn festival" called Bean Flics, which she described as "SWERF-fighting" – SWERF being a derogatory term for feminists who oppose the sex trade.
Despite the concerns surrounding child safeguarding and the non-child friendly background of the organizers, Radio Essex newsreader Rebecca Dundon announced Cambridge Junction theatre, where Palaver is being held, had released a statement saying they were comfortable with the performance going forward.
In their letter, Family Education Trust urges the Arts Council to reconsider the show's funding, noting "We do not believe that the work of Mr. Carver and Fatt Projects are suitable or worthy to receive funding from the Arts Council since they are not so much art but rather as, Mr. Carver openly admits, propaganda."
The sentiment was reiterated by Cambridge-area women's rights group CambsWomen Together, who wrote on Twitter: "This does not help gay kids. This does not aid inclusion and diversity. Sexualised performance is unsuitable for kids aged 3-8 - it normalises it! Keep it in the adult arena."
Drag shows for children have been subject to increasing scrutiny after multiple cases have come out of children's drag performers being sexual offenders. In 2019, a Drag Queen Story Hour performer reading to children at a Texas library was revealed to have a registration for child sexual offenses. Similarly, earlier this year, a Judge who was the former president of an LGBT group associated with a local chapter of Drag Queen Story Hour was charged on child sexual abuse material possession.
---
Do you care about safeguarding? Help us publish female authors who bravely expose practices harmful to children! We pay our all-female staff and writers thanks to our paid subscribers. Join today!
Enter your email below to sign in or become a 4W member and join the conversation.
(Already did this? Try refreshing the page!)