News
Brazil: Woman Attempts Suicide after Bullying by Trans Activists
A student at Sao Paulo University is in hospital after a suicide attempt. Additionally, at UniRio, a 22 year old radical feminist killed herself after several months of abuse.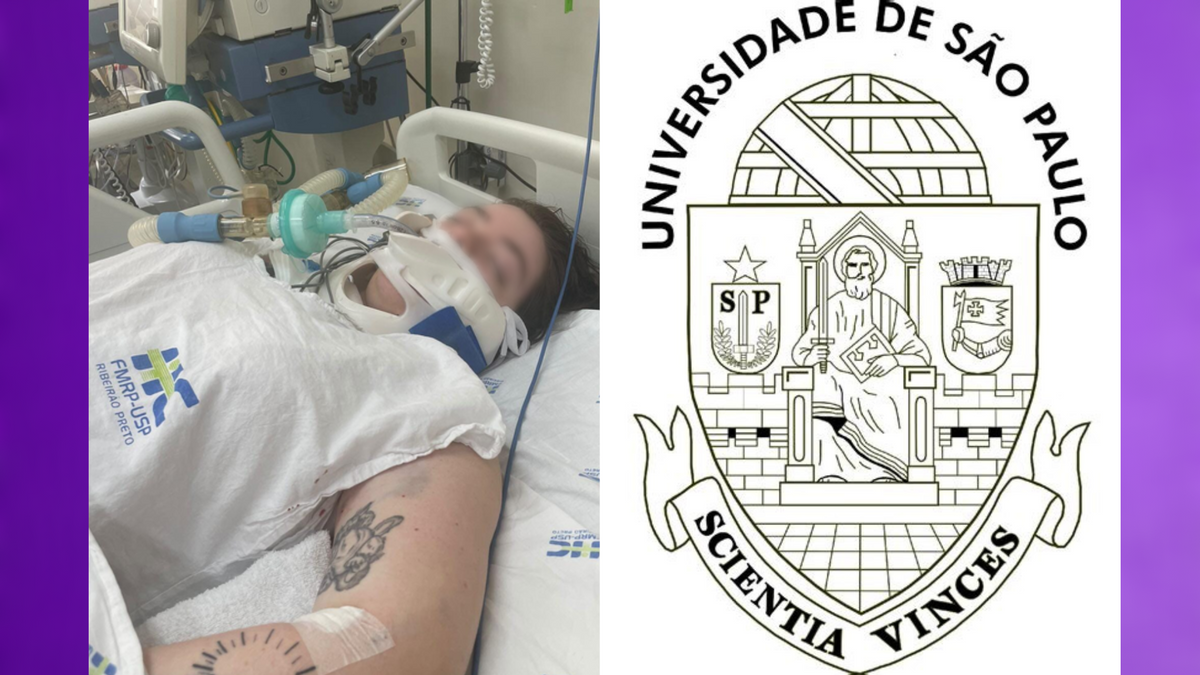 Content warning: suicide
---
A 21 year old woman, Maria Luiza Zaparolli Silva (Malu), who studies biology at Sao Paulo University (USP) in the city of Ribeirão Preto, tried to take her own life on April 14, 2023, after being relentlessly harassed, persecuted and ostracized for months on social media and at campus by members of a collective, Filomena, who accused her of "transphobia."
After taking sleeping pills, Malu was found unconscious in the woods behind her university campus by firefighters and taken to a hospital. She spent three days intubated in an intensive care unit before starting to recover conscience. Currently, she is out of danger and is physically well. However, the harassment hasn't stopped yet, says her mother, Paula. Five days after Malu's attempt to commit suicide, an Instagram user sent her a message saying: "You bitch, stop trying to get attention by pretending you're going to kill yourself. There are already too many women rubbing their pussy in people's faces to gain the slightest attention from society. Tramp. You're just another whiny bitch begging for a dick."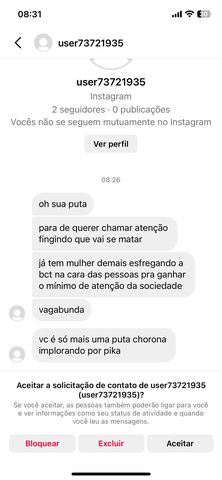 According to Paula, who spoke to 4W, the abuse against Malu started when members of Filomena, a "fluid collective… developing arts projects with proponents who work and think about education, play and diversity," saw her Instagram stories, such as an image she shared with the words "women need female-only spaces" and a post about the female university student who challenged the presence of a man in the female toilet and was physically assaulted.
"She posted a few things on Insta and some students took a screenshot and the persecution began," said Paula. "They accused her of being transphobic and canceled her." On April 8, 2022, a month after her university course started, a user called @char_hime, tweeted "I found out that a girl to whom I was becoming close is openly transphobic (but I didn't know and had to be alerted by others)." On the same day, another user, @agquerino, posted a similar tweet, saying "I found out that a girl I thought was super cool is a f...cking transphobe."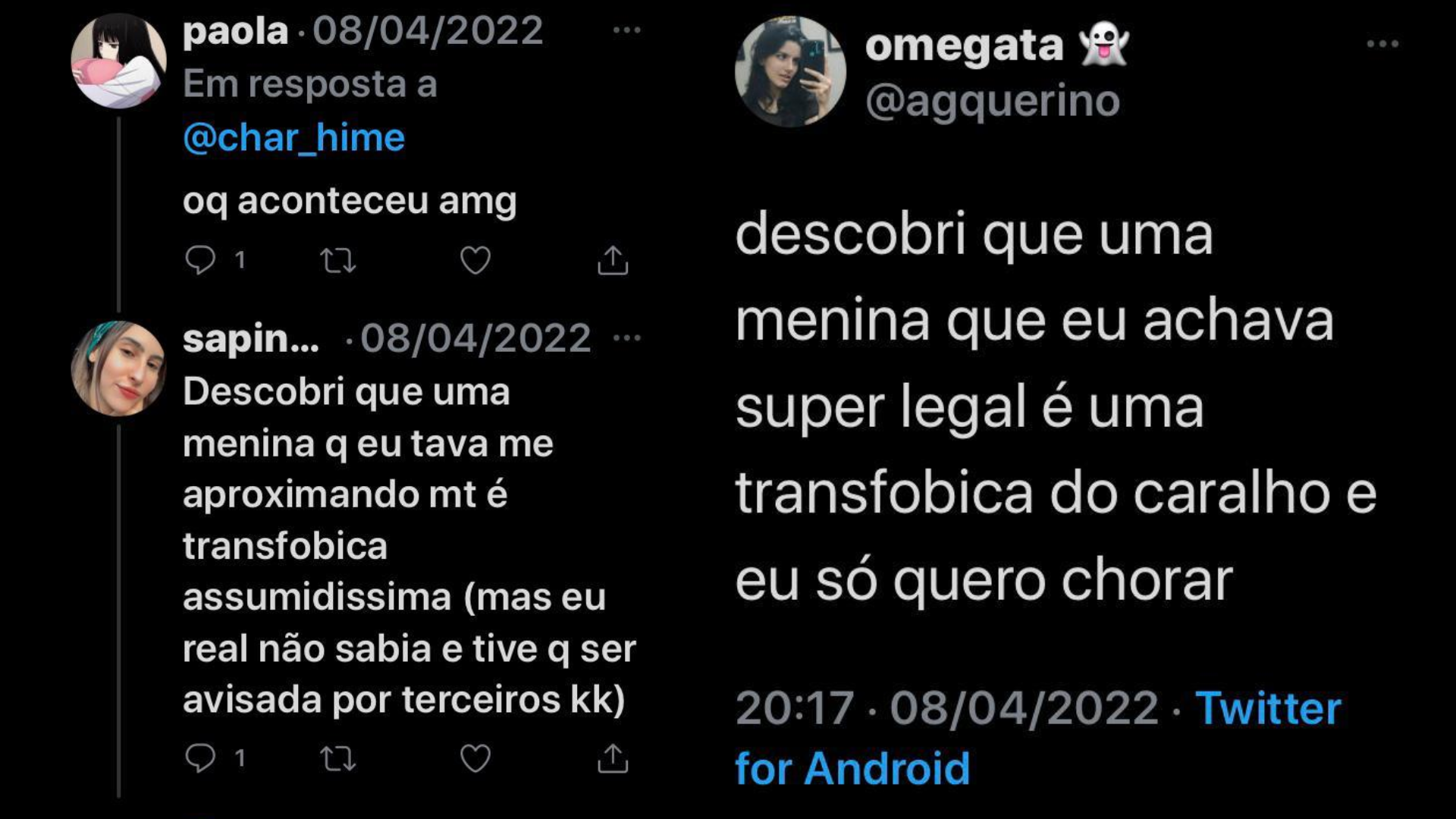 Malu defended herself against the attempts to silence her and was met with more abuse, with Char_Hime writing that she was "misrepresenting everything." When another user wrote in response, "We are silencing her," Char_Hime replied "Completely oppressed, right?"
Paula said that over the next months, the abuse escalated. "They put her name on a list along with abusers and aggressors." On Twitter, others started to post things like "you deserve to be raped by a dozen" and "I want to see you hanging from a tree you cow." In October 2022, Char_Hime tweeted "to be reminded, on my birthday, that this 'being' exists… imagine learning that someone is an extremely bad person and insisting to be her friend."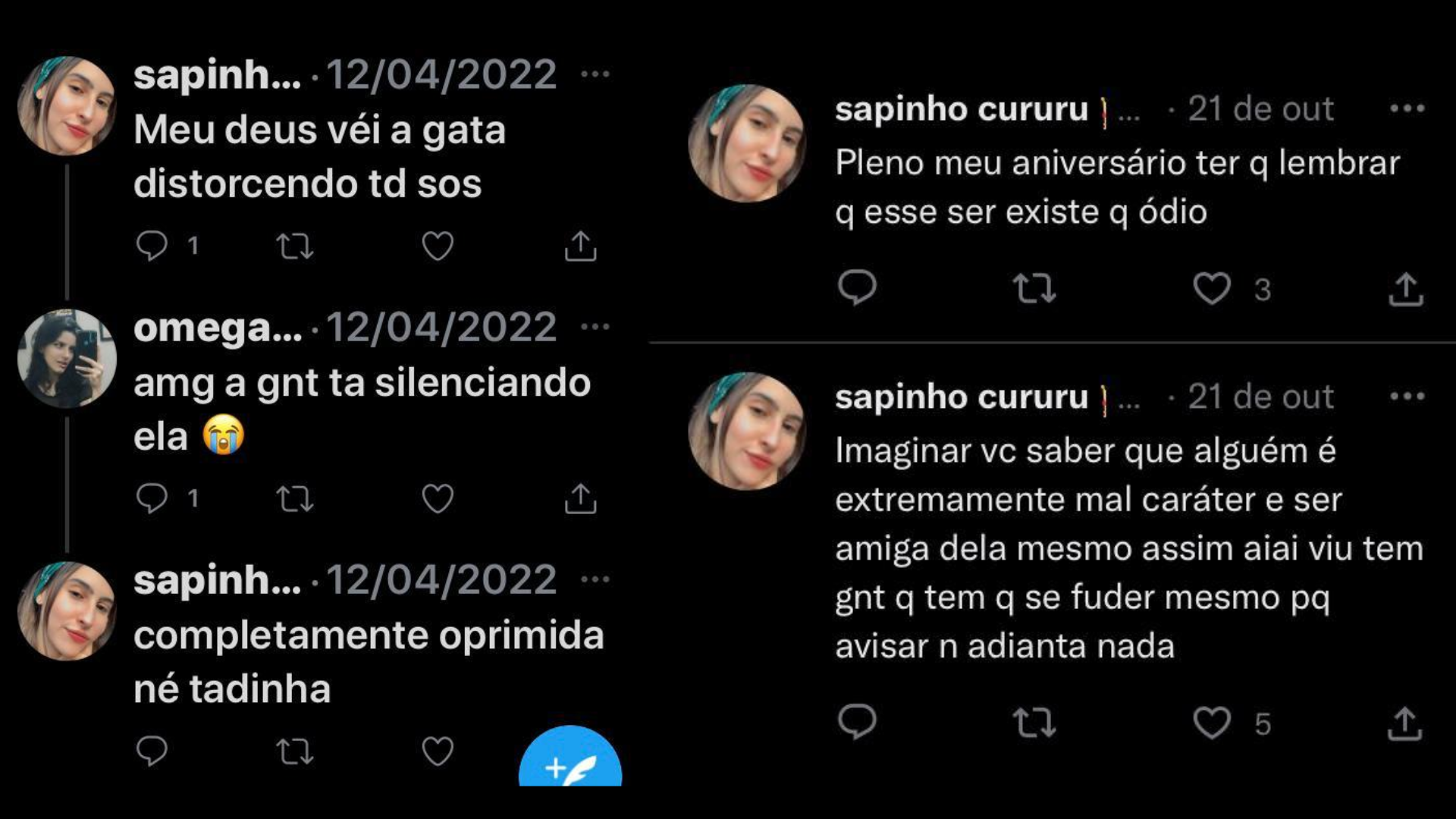 In November, a party was organized by and for students in her Biology course. Malu was told in a group she was in, by a person called Cait, that her fellow students were upset with Malu because some of her Instagram stories had "really transphobic content." Another student, Mansô, confirmed that students were "very upset" with Malu and told her "we want you to not come tomorrow" (to the party). After the social gathering, another person, @simsoumono, wrote on Instagram around November 20 that he was "thinking about a dear radfem, who could not go to the biology course party, but I imagine that if she had gone (to the party) and saw that queerfriendly party packed with trans people, that she could explode and disappear."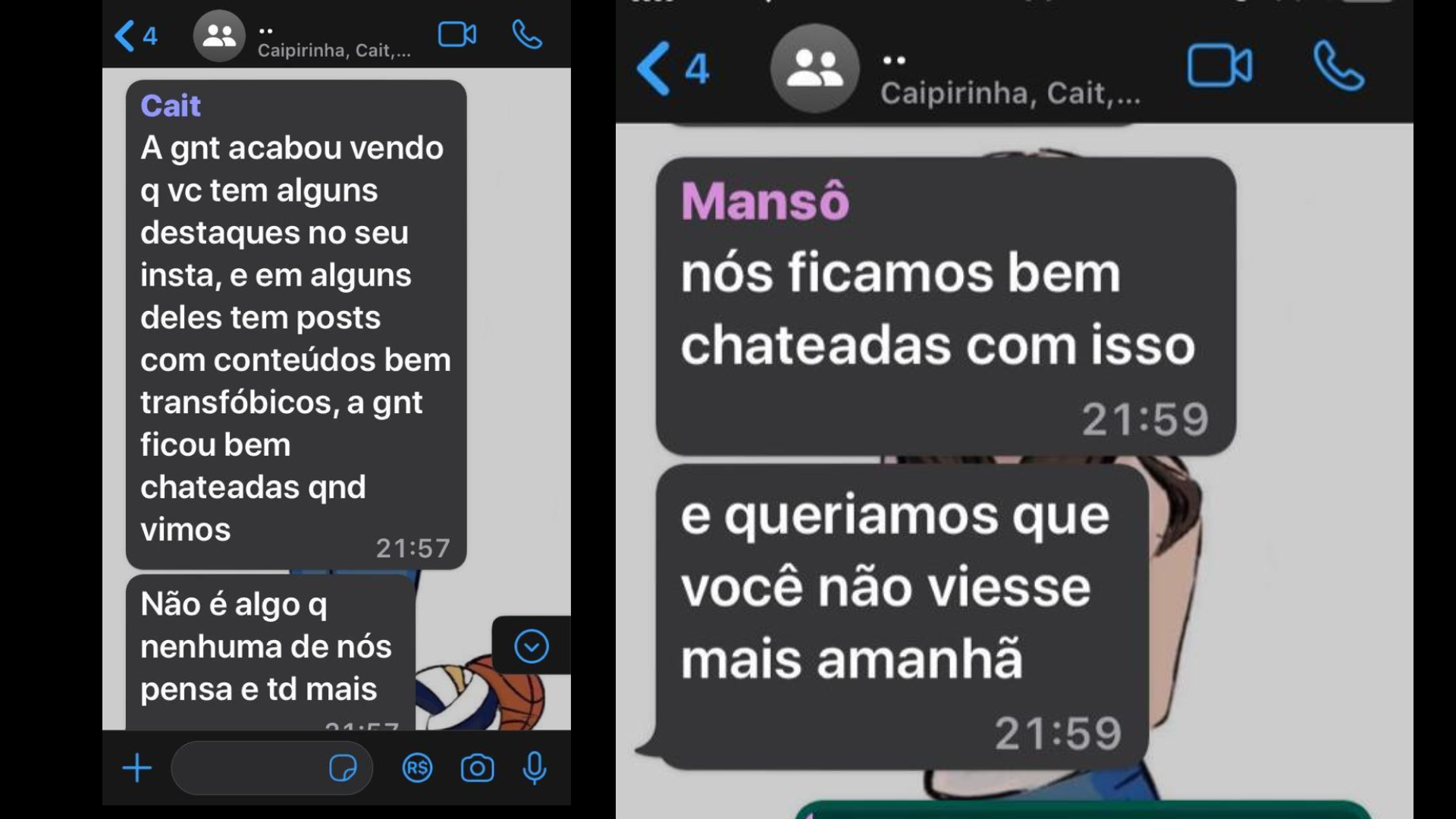 "She (Malu) started to gradually become ill," said Paula, who described her daughter as a "really sweet girl.: Malu started seeing a therapist for her mental health. In December 2022, before Christmas, her therapist's report, to which 4W had access, stated that Malu had been in therapy for five months. The therapist says that she observed "feelings of anguish, of not being able to trust people, emotional fragility, sadness, emotional/affective vulnerability."
Malu also denounced the abuse to her University office twice but, according to her mother, USP administration "saw the screenshots and did nothing, and they didn't even want to see her psychiatrist's report."
On February 24, 2023, Malu made a heartbreaking post about death on Instagram in which she talked about what happens when we die. On April 14, Malu went to her university campus and took 4 sleeping pills. She had also left a suicide note to her mother, which 4W had access to, where she talks about how excited she was to start university to study biology, but her "dream became a nightmare." She wrote that, in 2023, all her friends, whom it took months to befriend, "don't even say 'hi' to me anymore. They don't even look at me. Everybody pretends that I don't exist and I really don't want to exist anymore."
On April 17, collective QG Feminista, Brazil's largest radical feminist publication, hosted an Instagram live broadcast with Amanda Tabarelli, a radical feminist teacher who was contacted by Malu's mother over the suicide attempt. "I was absurdly shocked by the message I received from Malu's mother," said Ms Tabarelli, "because last year I was extremely persecuted for stating that sex is immutable and there are only males and females of the human species. Malu's story made me relive everything and remember that I could resist and remain emotionally stable because I had women who supported me, so I decided to call on these women who helped me to do the same for her."
During the Instagram live broadcast, the collective published an online form to allow women who have been harassed and attacked to come forward and speak about their abuse.
"We were touched because we also have personal experiences with persecution and/or silencing (or attempted silencing) in the university/academic environment, and we felt that we needed to help bring visibility to the case," said Bruna Santiago, from QG Feminista.
"We spoke with Amanda, who promptly made herself available to talk to us, on the same day, on the live broadcast, and we launched an online form to collect reports from women who have gone through or are going through similar situations."
Ms Santiago said that they received more than 50 reports, from "women of various ages and from all regions of the country, with similar stories of harassment, persecution, countless reports of abandonment of the course or of the research itself, and a lot of lesbophobia."
4W contacted USP to comment on Malu's case, but the University had not yet responded.
22 year old woman died in 2022 after months of harassment
4W also spoke to Amanda Tabarelli about other harassment cases at Brazilian universities, including a student who wishes to remain anonymous and was harassed by a member of the same collective as Malu, Filomena, in 2015.
Another student, 22 year old Alana Oliveira, a radical feminist, allegedly took several medications after enduring months of abuse and died. Speaking to 4W, Amanda said that one of her friends, Helena Kozlakowski, wrote an account of the events about Alana. In it, her friend said that Alana was a UniRio Social Sciences student and an active member of PSOL, a leftist party and used to attend their events as a student representative from her University.
Alana used to post her reflections on radical feminism to her social media accounts, but then people "started to talk about her appearance" and called her ugly, stupid, a whore and transphobic, explained Tabarelli. According to Helena's account of the events, one social media user wrote to Alana that "radfems are not even humans," while another said "that's what you get when you are not a NORMAL woman and wrong for being born 'cis.'" Allegedly, a man also wrote that she had "a lot of pussy but no brain." Helena also claims that one of the messages Alana received said "I saw on Twitter that you have depression, I hope you kill yourself soon."
According to Helena's account, in the course of a year, Alana was expelled from PSOL, left the academic center after students demanded her expulsion and lost most of her friends. A video call regarding her expulsion from the academic center is supposed to have been the last straw. Alana's friend Helena recounted that she helped her to prepare to defend herself on the call, but Alana's voice was drowned with name-calling, insults, interruptions and barely any time to speak. Unable to overcome the harassment currently reserved for women who question gender ideology and difficulties she faced in other areas, she took several pills. It has emerged that she also asked for help from her partner, but was embarrassed to reach out to friends. She died on June 14, 2022.
"I had to go to your funeral," Ms Kozlakowski wrote. "I had to say goodbye. I had to cry under her coffin and say my last words… And there were some members of that academic center, who contributed to this lynching. How dare you? Unfortunately the Twitter people got what they wanted, they managed to bury her."
---
If you're having suicidal thoughts, please contact a helpline.
---
Only when we know about the violence women and girls face are we able to make a difference. Help us expose male violence by becoming a monthly donor! The generous support of our readers helps to pay our all-female staff and writers.
Enter your email below to sign in or become a 4W member and join the conversation.
(Already did this? Try refreshing the page!)