USA
Health Clinic Gifts Mace, Keychains, to Trans People for 'Self-Defense'
A VA health clinic offers free "self-defense" kits to "transgender and nonbinary people."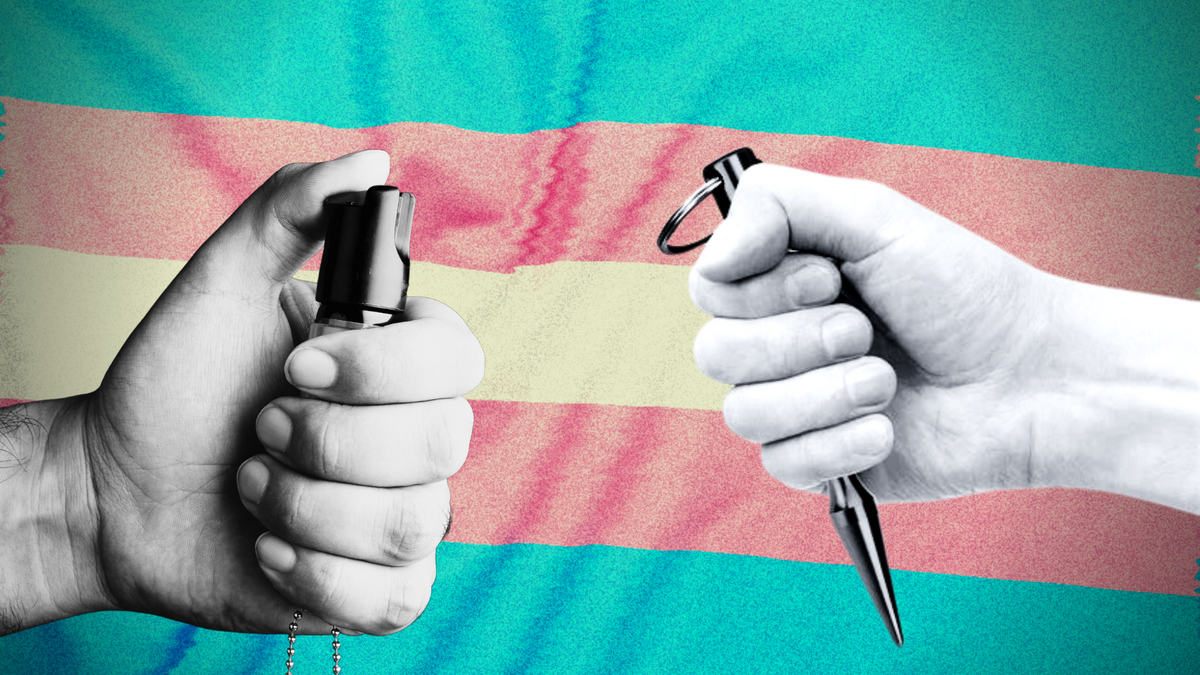 The Health Brigade, a Richmond, Virginia health clinic started offering free "self-defense" kits to "transgender and nonbinary people."
So far, the pilot program has put together 25 kits, funded by a donation from a local attorney. Each contains a crossbody bag with a can of mace, a "5 inches long keychain with a blunt end and grooves" and a whistle.
According to Christina Kincaid, Health Brigade's Director of Health Outreach, the kits' creation was inspired by conversations with the clinic's trans-identifying clients.
"Frequently, in conversation with our trans clients, folks may describe situations where they were in danger, or they experienced some violence and that they could've benefitted from an item like this."
While Kincaid did not provide examples of these "violent experiences," speaking to VPM News, she added:
"Providing someone with self-defense items is just another way that we can work with folks, meet them where they are, and help them with the things that they may need in their everyday lives to feel safe and then hopefully, also healthy.
To 4W's knowledge, no self-defence kits are freely available for Health Brigade's female clients who do not identify as transgender, or gender non-conforming. This is despite the fact that Virginia is one of the ten states in the United States with the highest rates of females murdered by males.
On the other hand, "trans rights activists" have been, infamously, authors of violent threats against women, and have attacked (1, 2, 3, 4, 5) their female opponents physically.
The use of pepper spray, featured in the clinic's "self-defense" kit, is controversial. While most people's health will not suffer long-term damage after mace exposure, "people with conditions such as asthma or chronic obstructive pulmonary disease (COPD) may experience more severe breathing effects."
According to Medical News Today, death from pepper spray exposure is rare, "but several reports have implicated pepper spray in fatal outcomes in people with asthma."
The Health Brigade is a nonprofit community clinic serving low income and uninsured residents in the Greater Richmond area. Among other services, such as primary care, it provides "hormone treatment" for trans-idenitifying patients, boasting of being one of the first establishments to distribute wrong-sex hormones:
"We ushered in the new millennium by opening our doors and welcoming the transgender population, a decade before 'transgender' had become the mainstream word it is today."
We reached out to the Health Brigade for comment and will update the piece accordingly
---
Do you want to bring the "gender madness" to an end? Help us write about it! 4W is able to support our all-female staff and writers thanks to the generous support of our paid monthly subscribers.
Enter your email below to sign in or become a 4W member and join the conversation.
(Already did this? Try refreshing the page!)