News
Wisconsin Public School Counselor Threatened by State for Denouncing Gender Ideology
Marissa Darlingh is accused of "immoral conduct" for her passionate speech against "the harms of gender identity ideology" during a feminist rally at the state capitol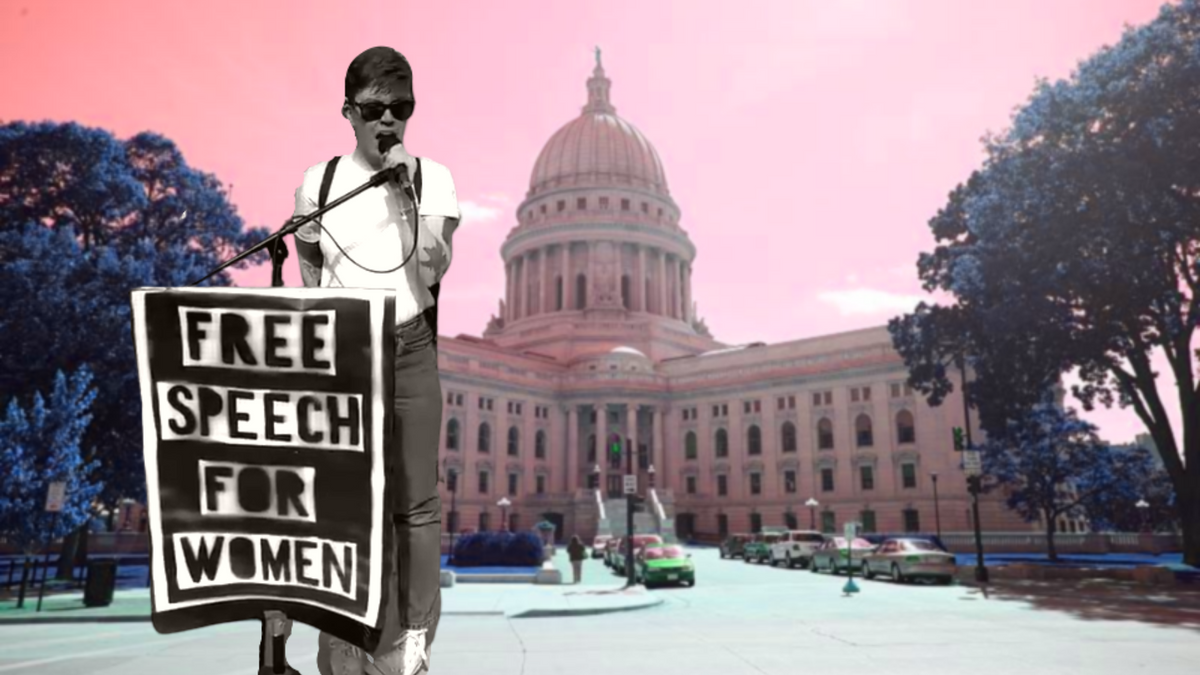 A public school counselor in the Milwaukee Public School system is fighting back after the Wisconsin Department of Public Instruction (DPI) threatened to revoke her license following a passionate speech at a feminist rally in Madison. During the rally, which took place on April 23, Marissa Darlingh spoke out against "the harms of gender ideology" and giving children "unfettered access to hormones—wrong sex hormones—and surgery."
The DPI issued a letter on April 29 informing Darlingh that an investigation has been opened to determine whether or not to initiate educator license revocation proceedings against her. The letter cited profanity in her speech, and claimed she is being investigated for allegations of "immoral conduct."
Darlingh is being represented by Wisconsin Institute for Law & Liberty (WILL), which issued a letter on her behalf to the DPI promising a First Amendment lawsuit if Darlingh is dismissed.
The Wisconsin statute defines "immoral conduct" as:
"Conduct or behavior that is contrary to commonly accepted moral or ethical standards and that endangers the health, safety, welfare or education of any pupil. "Immoral conduct" includes the intentional use of an educational agency's equipment to download, view, solicit, seek, display, or distribute pornographic material."
Darlingh attended the feminist rally on her own time and without the use of school resources. In the DPI's investigation letter, they cite statements made by Darlingh such as "fuck transgenderism." Darlingh also stated that no students would socially or medically transition under her watch. However, the DPI investigation does not allege any immoral conduct or behavior beyond speech — which is protected by the First Amendment. DPI apparently became informed of the video after a complaint from a community member.
In addition to informing her of the investigation, the DPI also offered Darlingh the option to "voluntarily surrender your license and bring the SPI's investigation to a close."
In a press release issued Wednesday, Darlingh was steadfast in defending her rights. "My views on the harms of gender ideology to children are informed by a desire to serve and protect children," she said. "That's why I got into education. I will love and serve every child under my care, no matter what. But I won't recant under threat from the state."
Both the public education system and Wisconsin have become hotly contested battlegrounds for free speech and gender identity.
In July of 2021, Oregon educators Rachel Damiano and Katie Medart were fired by the Grants Pass 7 school district for their work on a campaign against gender ideology. Damiano and Medart were accused of using school district time or resources in the promotion of "I Resolve," a project created by the two educators. "I Resolve" proposes "solutions for education policies" to address the conflict of rights arising from new "gender identity" laws and policies impacting schools. The decision was later reversed, and their court case is pending in the Oregon Supreme Court.
In September of 2021, felony hate crime charges were brought by the Dane County DA in Wisconsin against feminist activist Thistle Pettersen. Pettersen was accused of placing anti-gender stickers in downtown Madison. The charges were promptly dismissed on free speech grounds.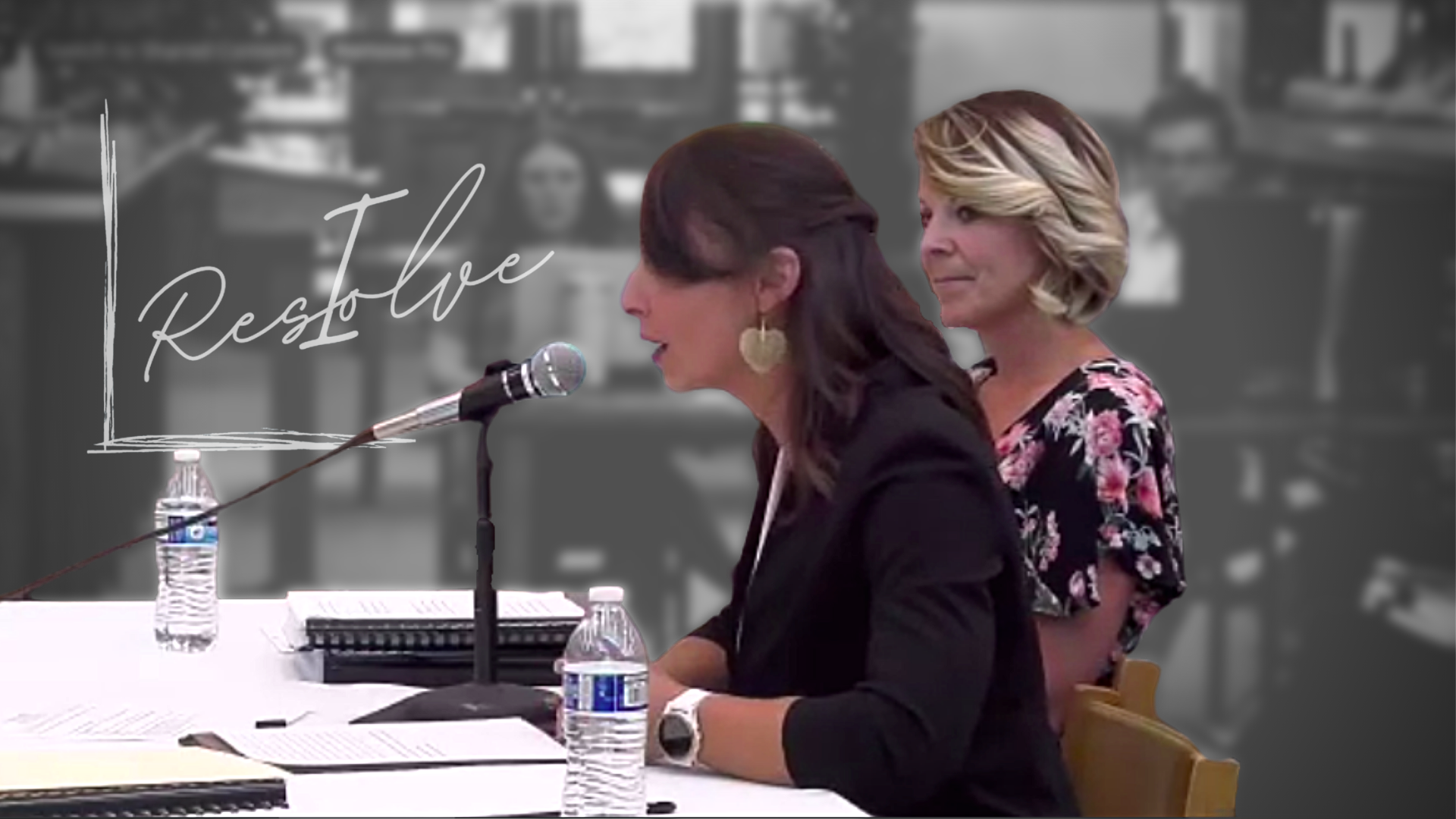 Despite the fact that cases like these repeatedly uphold the right to free speech, states and school districts continue to use threats in an attempt to scare feminists into silence. In Darlingh's case, the state went a step further when it "attempted to strongarm her into surrendering her license," according to WILL.
In a statement to 4W, WILL Deputy Counsel, Luke Berg, said, "DPI was trying to use that threat to scare Marissa into surrendering her license. Our letter makes clear that she won't be bullied into losing her career for First Amendment protected speech."
"The state is, quite simply, trying to punish a public-school counselor for her views on gender ideology," Berg said. "This is a classic, clear-cut violation of the First Amendment and the state can expect a federal lawsuit if it proceeds."
Darlingh told 4W* that she did not initially plan to speak at the rally, but felt compelled to "after spending the afternoon being harassed, bullied and provoked by men."
"Using my First Amendment right to free speech to share my thoughts, however crudely, on a topic of public concern that directly affects students with whom I work every day was imperative," Darlingh said.
The letter by WILL to DPI called the DPI letter to Darlingh "such a blatant and troubling violation of First Amendment rights that it immediately makes one wonder how often DPI is wielding the 'immoral conduct' statute to stifle speech it opposes."
According to Berg, "the ball is now in DPI's court."
"Our hope, and the right next step, is for DPI to drop the threat and not initiate license revocation proceedings," Berg told 4W.
---
The generous support of our readers allows 4W to pay our all-female staff and over 50 writers across the globe for original articles and reporting you can't find anywhere else. Like our work? Become a monthly donor!
* This article was updated on Wednesday at 1:15 pm CT to include comments from Darlingh
Enter your email below to sign in or become a 4W member and join the conversation.
(Already did this? Try refreshing the page!)